Why use social media for business?
As soon as you launch a brand or business of it will obviously not spread throughout the world like air. You will need a medium or a way through which all the people around the world will get to know about your business. Apart from the platforms of social media, nothing else can act as a powerful medium to spread the name of your brand or business. As soon as I name the word "social media" the question "Why use social media for business?" must have popped in your head.
To answer all your questions, we have written down below in detail regarding all the benefits that social media is providing you and we are going to enlighten you about why is social media important for business.
Why use social media for business
How can social media help a business to grow?
Social media is the only platform that brings and connects people together from all over the world. To reach all these people, social media helps to boost up the name of your business. It gives you the recognition that you need for the sales of your business to boost up and for the name of your business to spread worldwide.
You will easily get into the attention of millions of people by creating contents in an attractive way that people will like to gossip, buzz and share about. The more you create content that meets the needs of people the higher you will be in the market place.
Things of social media that will help your business to grow:
To help your business to grow, create business profiles regarding your e-commerce store or brand. Today itself on the famous platforms of social media like Facebook, Instagram, Twitter, YouTube and many more.
The best thing about opening up business profiles is that you can do it for free, and you have nothing to lose but to gain a huge amount of recognition, name, fame, and profits.
Using different platforms is necessary because of not all people using all the platforms. For example someone might have a Facebook profile and not an Instagram profile, and you opened up a business profile on Instagram only, so that person using Facebook will not know regarding your business profile. And in this way you might miss out a lot of customers who might have an interest in your business and would like to purchase things from your brand. Hence, using different platforms of social media is immensely important.
Social Media Strategy:
Social Media Strategy
To take outmost benefits from social media you should first build up a great social media strategy. A lot of famous brands and e-commerce have reached highest just by building the perfect strategy. For building up the perfect strategy you must do the things listed below.
Create official business profiles on different platforms of social media.
Customers will not find your brand interesting if you don't regularly update contents in your business profile and website. So, build up a team of people that will be handling the social media business profiles. This team of people will be posting contents regularly and post information regarding the products in captions of pictures. They will mainly respond to comments of people and answer to all queries of people that they send through messages.
Build up another team of people who will be creating contents, photographing pictures of your products and will be creating attractive videos.
Build up a team of brand ambassadors. They will be representing your brand in front of the whole world and demonstrate regarding your products in front of subscribers of your YouTube channel.
People like seeing their desires being manufactured by their favorite brands and also they love witnessing new inventions. Keep your customers excited by giving sneak peeks of new things that will be coming from your brand.
Lastly, maintain the communication between your customers through social media always. Keep your business profiles always updated with contents and information.
Benefits of social media for business:
Benefits of social media for business
Social media helps you to keep a track of questions, complaints, reviews, feedbacks, and comments. Via social media, you can also get ideas of what new things you can bring out through your brand by reading the demands of people that they write in comments.
Social media helps you to save up on many things. Running campaigns or a physical store of your brand requires a huge amount of money and time. Social media saves your money as you can post swatches, colors of products and other necessary details that customers will need to see when purchasing things from your website. When things are being sold online you can get both the time and money you need to build up something big like a store.
If your intention is to reach local customers, then social media can help you to do so by showing advertisements regarding your brand to customers of your preferred location. These advertisements will be shown to your customers when they view a video on YouTube or Facebook. Advertisements can also be seen as people scroll through their news feed on Instagram. However, make sure that the advertisements being showed is not unhelpful and is successful in conveying and educating regarding what your brand is about.
You can add an option of sharing things from your website to different platforms on social media.
With social media, you can post attractive pictures of your products and then provide links for the product that customers can click and directly rich the website to buy that individual product.
Why is social media important today?
Social media is used more than any other information source available in this world. It has been observed that people show interest in advertisements shown on social media. Showing advertisements on television or printing advertisements on newspaper and magazines are no longer effective ways of spreading the name of a newly launched business.
It is obvious to use the medium that keeps people engaged. That effective, as well as a powerful medium, is only social media and this is why social media is important for business. Along with business people have spread the name of their business as well to gain name and fame as well as attention.
Final Verdicts:
To conclude, to spread the name of your business and to grow it wide at the fastest rate use the ultimate weapon which is social media. All the things that have been listed such as the benefits and importance, we must have cleared all your questions regarding why use social media for business. Setting up a business and not taking the opportunity of shining through social media is a great miss.
So wait no longer and reach the highest peak in the market place by opening business profiles on multiple platforms of social media for free because in the end, you have nothing to lose but a lot to gain!

About us and this blog
We are a digital marketing company with a focus on helping our customers achieve great results across several key areas.
Request a free quote
We offer professional SEO services that help websites increase their organic search score drastically in order to compete for the highest rankings even when it comes to highly competitive keywords.
Subscribe to our newsletter!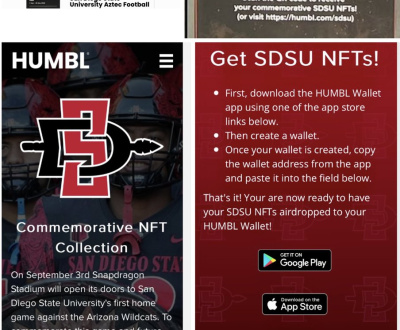 Yes, namecheap domain comes with email. Namecheap offers a free email forwarding…
[easy-share counters=1 counter_pos="inside" native="no" hide_total="yes" fullwidth="yes" fullwidth_fix="100"]