Social Media Management Services 
An effective social strategy can help you grow your business, maintain your social presence and engage with the audience.
Interacting the customers through social media management advertisements is getting trendy day by day. You'll get more customers through social media instead of physical communication if you're a small business holder. 
We, the "Rihawebtech," offer affordable social media management services without compromising the quality of work. To learn more regarding our services and the importance of social media services read through the article.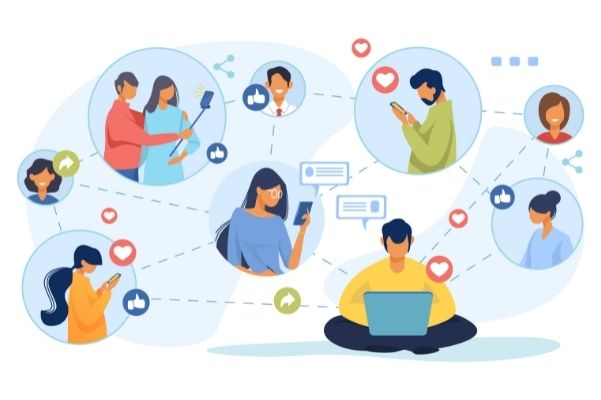 What Are Social Media Management Services?
Social media management services are the process of engaging, interacting and managing customers through social media platforms. The institutions and organizations that give services for managing social media are called social media management service providers.
Usually, the social media service provider interacts with the people through Facebook, Twitter, Instagram, Pinterest, and so on.
Why Is Taking Social Media Management Service Important?
Without social media management services, it's actually difficult to reach product-related customers, particularly in this modern era. You must rely on a social media marketing agency for social media management services.

Below, we have explained why taking social media management services is important.
Setup & Custom Profile Design
We create and customize Social media profiles with quality content and aesthetics that resonates with your brand and audience.
Establish a Unified Brand
Social Media management services establish a unified brand quickly and reach the targeted customers, thanks to the Global network.

We, help to promote your brands and products to millions of customers through social media management.
Growing Your Audience
About 74% of people worldwide use social media, so it's easier and faster to reach your targeted customers and grow your audience through social media.
Promotion and Advertising
About 80% of social media users make their purchase decision based on social media marketing. We promote and advertise your product to 80% of customers through social media marketing management services.

Genuinely, you'll get a good number of sales and reviews through social media promotion and advertising.
Analyze and Measure Effectiveness of Social Media Strategy
Using social media strategies, you can reach your targeted customers quickly.

But, you must analyze and measure the effectiveness of your applied social media strategies for their effectiveness. Otherwise, you won't understand how much performance you'll have to enhance in your social media marketing.

Social media management services help to analyze and measure the effectiveness of social media strategy.
What Social Media Management Services We Provide?
Once we're hired, we will advertise your product and services to the top social media platform of the time. Our social media management company covers the popular social media platforms, Facebook, Twitter, Instagram, YouTube, Pinterest, and many more.
Facebook Management Services
Facebook is a huge social media platform for advertising all types of products, equipment, and services to customers, and still, it's growing.

What the surprising fact is, reaching this huge number of audiences is under affordable social media marketing but needs expertise.

The product-related messages, posts, and ads are delivered to the targeted customers through Facebook marketing features. We reach your product to your targeted audience at an affordable price based on their age, location, and interests.
Twitter Management Services
Twitter is the second most popular social media after Facebook, which also helps to reach the targeted customers. About 300 million people are actively using Twitter throughout the world.

Our competitive Twitter marketing service assists in reaching your product throughout these rushes of audience. Basically, you'll get a quite good number of customers through Twitter marketing only when we target the right customers.
Instagram Management Services
Instagram is a photo-sharing media that engage a good number of users. So, there's also a good opportunity to create a market for your products and services.

Instead of long posts, users focus on the pictures and videos on Instagram. So, at first, we make a script about your products and convert the script to pictures and videos.
Pinterest Management Services
Pinterest also reaches the manufacturer's and marketer's products to a vast majority with a unique demographic. We give a little effort to develop your business content and deliver it to the targeted audience through this fastest-growing social media.
LinkedIn Management Services
LinkedIn, the fastest growing professional network, brings around 400 million professionals in one place.

When you target LinkedIn for marketing your product, you'll get educated and professional customers. So, the marketing methods and techniques must become unique from the other social media.

We know how to market your service to professionals; just call or message us.
YouTube Management Services
YouTube is another popular social media which has billions of users. Unlike Facebook and Twitter, YouTube has both literate and illiterate users.

So, we need to convert your business content to videos for marketing the products. Our social media management and content creation services include your brand awareness information about your products, business, and industries.
Social Media Management Services Packages and Prices
What is the cost of social media management services monthly?

We offer social media management services for small businesses that include the following social media management services prices and packages.
These social media management services prices and packages might fluctuate from time to time. So, check the latest update of our social media prices and packages before ordering.
Our Process of Social Media Management Services
Besides the popular social media, we also apply some other social media management services to engage the customers. With the modern trend and requirements, these methods are also getting popular day by day.
How Do We Work?
Although we use individual methods to provide social media account management services, we still do some common things for almost all social media platforms. And these are:
Social Media Accounts Creation
Whether it's Facebook, Twitter, or LinkedIn, we must properly create a social media account. After registering and creating a social media account, we make the account ready to offer social media content management services.
Social Media Content Creation and Publish
Secondly, we focus on social media content creation and publish, which is the main part of our social media management services. Besides writing social media content, we'll make text content, videos and edit the picture before publishing them on Facebook, Instagram, and Pinterest.

When it comes to social media posts, we create engaging and reliable posts with attractive titles for grabbing the client's attraction.
Social Media Marketing
Finally, it comes to marketing your products and services through social media development and management; however, we use our secret techniques to re-edit and publish our social media content.
Why Choose our Social Media Management Services?
You'll choose our social media management services because we manage your social media with an affordable price. Including this, there are many advantages of our social media management services that'll compel you to take our services.
Cost-effectivity and Affordability
Our service is affordable and cost-effective compared to our competitors.

You'll understand this fact easily once you check our social media management services prices and packages.
Quick Response
Most of the customers lose their interest in a certain social media agency just for lack of communication. But things aren't the same when you knock us.

We're responsive to the visitors of our page whether he turns to our customers or not!
Greater Performance
Our previous customer reviews will tell you how responsive we are and how great performance we offer. Undoubtedly, you won't get an opportunity to complain about our social media services.

If you've any suggestions or complaints about our services, we're always ready to hear from you!
Professional Experience
Unlike others, we're professional in our work. Our professional social media market researchers are professionally certified for providing social media management services.

Besides this, we have professional experience of working on live projects of social media marketing management.
Dedication
Our market researchers are fully dedicated to their work. They always stay in touch and updated with the latest trends and situations of social media.

Needless to say, how important it's to understand the latest social media trends for social media marketing.
Friendliness
You can knock us any time for your queries even though you don't take our service. Our customer service is very friendly and careful about replying to the audience's queries anytime.

If we make an agreement, you'll always get help and stay connected with us till our agreement ends.
FAQs - Social Media Management Services
How Can Social Media Improve Customer Service?
Be responsive to customers' queries in social media to improve the customer's service. Besides, take the necessary steps to resolve your customer's problems as soon as possible.
Store the customer's data and product's information to use whenever it needs.
How Many Experiences Do You Have on Social Media Management?
Rihawebtech has actively provided social media management services for travel agencies and small entrepreneurs for almost 5 years. Basically, we have in-depth knowledge of how to catch the customer's attention through social media marketing.
Tools we Use for Social Media Marketing and Management Services.
To grow your business through social media marketing, we use the following paid tools:
ManageFilter

BuzzSumo

Canva

Bitly

Edgar

Followerwonk and so on.
How Do We Get Followers?
Like others, we don't work with paid followers when working for your business expansion. The paid followers aren't actually your customers.
Instead, we make unique videos and content and use them to influence and drive customers to your business page.
Promoting a new product isn't that difficult in this modern era through the welfare of social media platforms. Just need some long-term investment for your business promotion.

We're here to promote your business and e-Commerce page with our affordable social media management services.

Please contact us before ordering or doing any further queries regarding our services. We're always glad to assist you.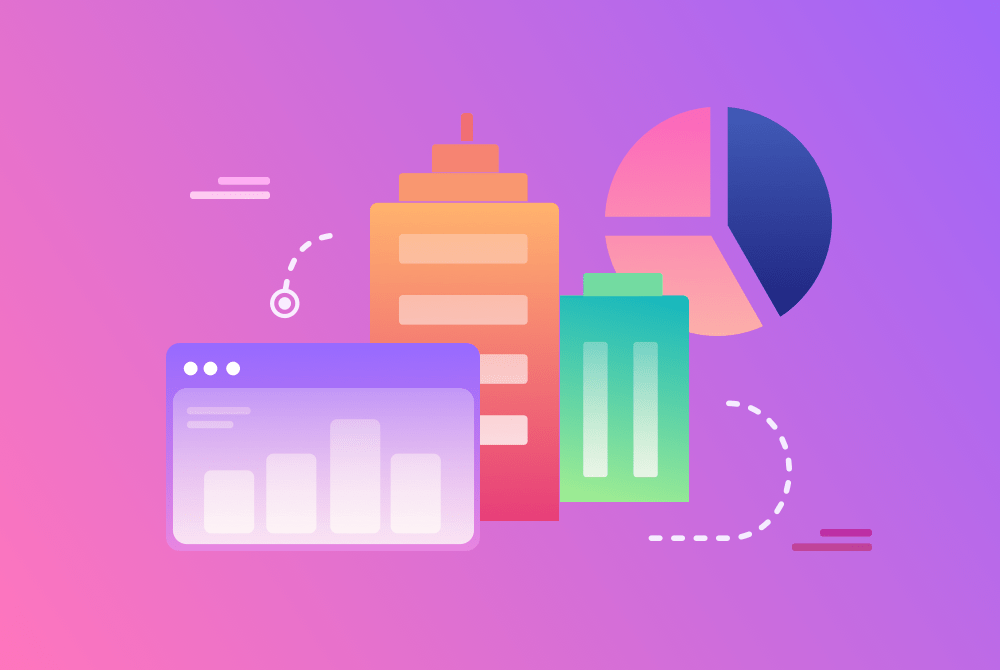 This website achieved Google ranking in four months: Ranks #1-#3 for keyword "Opertray"
GROW TRAFFIC & INCREASE REVENUE
Tell us about your project
Let us help you get your business online and grow it with passion
Our team can help you unlock the full potential of your social media marketing, SEO and online publicity!
"Started with a little doubt but their contents and content related services are just mind-blowing. Highly recommend Riha Webtech without any doubt." Rasheduzzaman Khan
Co-Founder of Devsyntech
"Great Writing services. They are really very supportive and attentive to their customers. That's the reason they provide such excellent SEO services. Riha Webtech is best for Content Writing and SEO Services" Billal Hossain
Founder of Best Quality PVAs
"Can't find enough words to appreciate their excellent services along with amazing contents." Tariqul Ahmed
CEO of Pickthetools