Affordable LinkedIn Management Services
If you want to expand your business through a professional platform, LinkedIn is a reliable way.
The features and activities of LinkedIn are almost same like the social media, Facebook; but, unlike Facebook, LinkedIn gathers all the professionals and business holders throughout the world.
Basically, you must want to expand your business through this effective professional media platform. But without expertise in LinkedIn Marketing, you cannot do that.
So, Obviously, you must look for LinkedIn marketing agencies for your business expansion. In that case, we, the "Rihawebtech" marketing agency, are here to help!
Before you take our service, we would like to brief you on our LinkedIn account management services.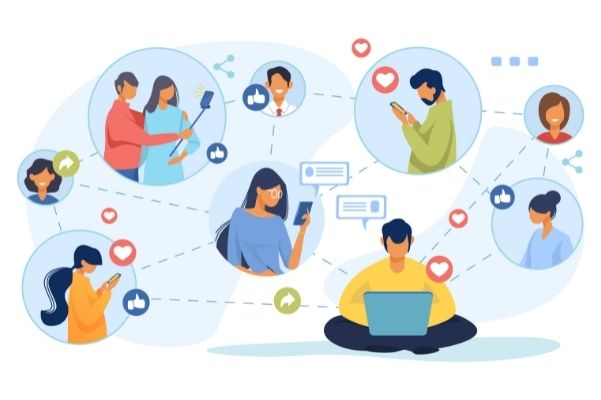 What Are LinkedIn Management Services?
LinkedIn management services include all the activities that professionals use for building online communities. With meaningful network building, LinkedIn management can establish an industry efficiently.
The activities of LinkedIn management include building a professional profile, relationships between professionals, generating leads, gaining insights, and so on.
Why Is It Important to Take LinkedIn Management Service?
Whether you're a business owner or searching for a job, Your LinkedIn profile will help. But, how to create a professional LinkedIn profile and use it for enhancing your brand awareness?
Undoubtedly, it needs some time to enhance your brand awareness and reach your probable customers. Let's dive in to learn how LinkedIn Profile management services work.
Generating Leads
Lead generation attracts your potential customers and increases sales and revenues. The professional LinkedIn management service generates the leads on LinkedIn using the potential tools.
Also, using lead generation, you can drive real traffic from LinkedIn to your website.
Building Professional Relationships
LinkedIn management service expands your network and builds professional relationships. For LinkedIn marketing and meeting your potential customers, it's important to grow the relationships between the professionals.
Gaining Insights
The LinkedIn management services identify your potential audiences and their location, skills, and occupation. Evaluating the likes and dislikes of your customers, the LinkedIn managers design a strategy for gaining their insights.
Building Online Communities
Providing deep knowledge regarding the customer's likes and preferences, your online communities help to grow your business.
Therefore, it's always the LinkedIn manager's top priority to pick your business's relevant LinkedIn pages and groups.
How Do Our Linkedin Management Services Work?
Whether you advertise your personal or business profile, take our LinkedIn management services. After evaluating your business and personal profiles, our experts will approach LinkedIn service in the following way.
Step 1: Create Your User Account
You must have an individual, reliable, and professional account to rule the LinkedIn platform. With our expertise in LinkedIn, we'll open a user account for you at first. Then, we'll move forward to the next process.
Step 2: Create A LinkedIn Company Page
If you're a small or large business entrepreneur, you'll need a page on your company name. Even though you have an educational institution, you must need a business page.
So, after accessing LinkedIn, we'll create a LinkedIn company page for separate identification of your business.
Step 3: Optimize Your Page
So, the basic parts of LinkedIn advertising are over! Now, it's time for the final mission of growing your company page through proper optimization.
Basically, we apply the following optimizing tips for expanding the reach of your LinkedIn company page.
Use Translation
We use the translation of LinkedIn to expand your business page worldwide without creating multiple company pages.
Add Keywords in Description
Adding keywords in descriptions is a secret tip for growing business pages on Google's top search. Indeed, the LinkedIn business page is indexed by Google when we use the Keywords in your product's description. 
Add Hashtags
While sharing a post through your LinkedIn company profile, you can use up to 3 hashtags. We attach the trendiest and most relevant words as hashtags in our posts to utilize the opportunity.
Add A Branded Cover Image
A clear-cut cover picture of your brand is compulsory for optimizing your LinkedIn company page. After proper editing and clarification, we use your brand-relevant picture on your company page.
Add A Custom Button
Finally, we add a custom button next to the follow button to captivate your follower's eyes.
Step 4: Build Your Page Following
After completing your completion page, it's time to enhance your followers. Usually, we apply the following tricks to build your page followers.
Share It
Until we share your company page, it won't reach your targeted audience. So, firstly we share your company page through your personal profile.
Link It with Your Website
We link your LinkedIn company page to your official website as a social media icon. Besides, we link your LinkedIn profile and company page with our top-ranked website.
Send an Invitation to Follow
Afterward, we send an invitation to your connection from your page to enhance your page followers.
Step 5: Post at the Best Time
Writing a business-post is the easy part of LinkedIn marketing. But, it's difficult to captivate the user's attention with quality writing. The critical but obligatory part is choosing the best time for posting your content on LinkedIn.
Our experts understand the trends of current LinkedIn marketing and the right time for posting content. Also, they know how to optimize LinkedIn posts to grab the audience's attention.
Step 6: Execute the LinkedIn Marketing Strategy
Usually, the LinkedIn marketing strategy includes the tricks of creating unique content and posting them on time. Besides, we analyze our competitor's work on LinkedIn and evaluate their mistakes to overcome.
Our Linkedin Management Services Cost and Pricing
Our costs and pricing for LinkedIn management services are quite more affordable to others. So, if you're fed up with the excess costs of LinkedIn management companies, you must find our services helpful.
Let's see what does our LinkedIn management account services include:
Why Choose Our LinkedIn Management Services?
Handling the social media platforms is tough for the business entrepreneur, most importantly when it's a LinkedIn professional and social media platform. So, you must outsource LinkedIn management services to expand your business.
But why would you outsource our LinkedIn management services? Undoubtedly, the following benefits differentiate us from other LinkedIn management service providers.
Save Your Money
The primary reason for outsourcing our LinkedIn management service is to save your money. Unlike advertising companies and other LinkedIn management companies, we don't demand a high price.
Instead, we offer quality LinkedIn management services at a reduced price. In order to save your money and invest them in other sectors, you must hire our LinkedIn experts.
Hold Brand Reputation
The non-professional marketing service provider might lose your current situation and your brand's reputation. Without proper marketing knowledge, they cannot handle the big project.
That's why you must trust the marketing experts for marketing and hold your brand's reputation, although it's costlier.
Save Time
Outsourcing the LinkedIn management service allows you to concentrate on your core business. Leave your business and website marketing on our social media experts.
Long-Lasting Output
Our contents will represent your brand regardless of time and period, so their results are also fruitful and long-lasting.
Enjoy Accountability and Reliability
After a certain time, we acknowledge our customers about the progress of their LinkedIn marketing process. So, if you turn to our customer, you can enjoy our accountability and reliability.
Utilize Expertise, Technology, and Skills
Our experienced LinkedIn managers use the latest technology and their best skills to expand your business growth. The LinkedIn managers jump to the customer's insights, likes, and dislikes through their marketing eyes and skills.
So, you must seek our help for utilizing our expertise, latest technologies, and skills.
Consistent and Original Contents
Our pursuing writers manage to write consistent, original, and attractive content. If you have ever worked with a writer, you should know how tough it's to manage the original and eye-catching content.
Write Once, Promote Forever
Although we write one-time content, we promote them frequently after optimizing. So, our contents work on people's mind and heart forever and reach your targeted audience.
Stay Open 24/7
No matter your time zone and where you live, you can take our service anytime. We stay open for 24/7 hours to serve our probable customers and reply to their queries.
FAQs - Linkedin Management Services
How Many Leads Can You Be to Generate?
Usually, we can generate 300 to 400 connection requests and messages with the people that ideally fit you. The connection leads your profile and company page to a high success rate and new connections each month.
How Can You Write About Our Business?
We do in-depth research regarding your business before starting to write. If needed, we may contact you and your employees for some queries.
What Type of Content Will You be Sharing Through My Account?
We'll share your brand-related content through your professional LinkedIn profile.
Do You Offer Bulk Discounts?
Yes, we offer bulk discounts for making multiple LinkedIn profiles and company pages. So, contact our representative if you want to make your and your employees' profile to be done.
Can You Write My Profile for Me?
Whether you're a job seeker or want to explore your brand, we'll create and write your LinkedIn profile. First off, we'll gather all the information regarding you and your brand; afterward, we'll re-arrange them in a queue and set in your profile one after one.
If you're looking for some help to manage your personal or business page, we're here to help! Probably, you'll get the offers like our affordable LinkedIn management service.
Convinced that it's important to outsource the LinkedIn management services? Then, reach us through our contact number or message. If we take some time to reply to your queries, please wait.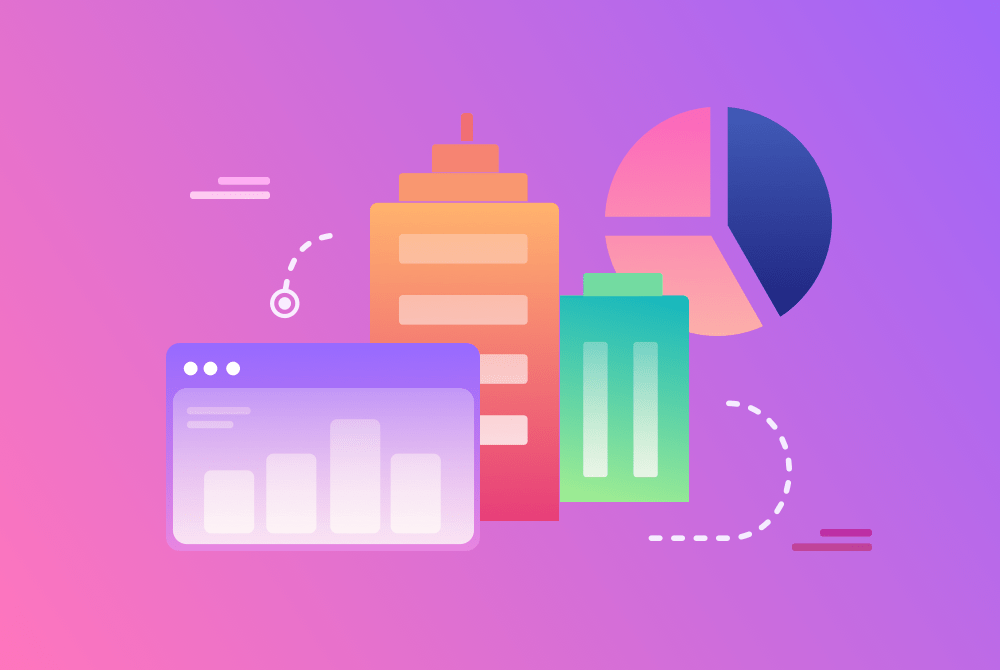 This website achieved Google ranking in four months: Ranks #1-#3 for keyword "Opertray"
GROW TRAFFIC & INCREASE REVENUE
Tell us about your project
Let us help you get your business online and grow it with passion
Our team can help you unlock the full potential of your social media marketing, SEO and online publicity!
"Started with a little doubt but their contents and content related services are just mind-blowing. Highly recommend Riha Webtech without any doubt." Rasheduzzaman Khan
Co-Founder of Devsyntech
"Great Writing services. They are really very supportive and attentive to their customers. That's the reason they provide such excellent SEO services. Riha Webtech is best for Content Writing and SEO Services" Billal Hossain
Founder of Best Quality PVAs
"Can't find enough words to appreciate their excellent services along with amazing contents." Tariqul Ahmed
CEO of Pickthetools