Affordable Facebook Management Services
Utilizing the power of Facebook, "Rihawebtech" enhances your brand awareness and holds the reputation among the related customers.

Do you want to reach your ideal customers through affordable Facebook Management services? If so, then surely, you'll choose us, the "Rihawebtech" Facebook page management company.

We target your ideal customers considering your brands, reputation, products, and services. Besides, we consider the customer's professions, interests, behavior, locations and analyze some other demographics.

So, there are maximum possibilities of getting organic customers through our affordable Facebook Management services.

Let us disclose to you about our Facebook Management services and how we'll work for you.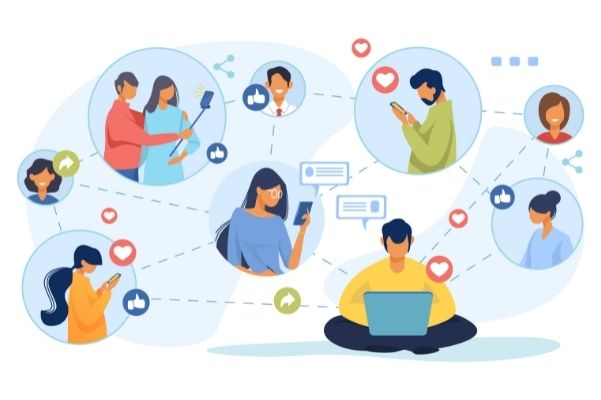 What Are Facebook Management Services?
Facebook management services cover the responsibilities of creating content, posting it, and analyzing the content's current status.

When you have a Facebook management service provider, you don't have to take the responsibilities of Facebook management services. Leave the complete social media management to your agency so that you can focus on other e-commerce activities.
Why Is Facebook Marketing Important?
Consumers always hunt for new products according to their needs. Grabbing those consumers becomes easier when you use social media marketing.

If increasing your customers is your primary motive, we can help you in the following ways.
Increasing Facebook Fans
Social media marketing, Facebook is the most popular way of increasing the Fan base. Undoubtedly, you'll find a recommendable number of customers from Your huge Facebook Fan base.

That's why our first task is to increase the Facebook fans in your brand's name.
Increasing Facebook Reach and Brand Recognition
Increasing the Facebook reach to a wide number of users is another way of increasing your brand awareness. We assure you that your product and brand reach a large number of users so that people learn about your brand.
Increasing Organic Website Traffic from Facebook Referrals
Facebook marketing brings organic website traffic from through Facebook referrals. We make Facebook referrals and use those referrals to bring traffic to your website.
Providing Exceptional Customer Service to Existing Customers
Lastly, we offer exceptional customer service to existing customers to make them permanent. For them, we do whatever we can do!
How Do Our Facebook Management Services Work?
Before you choose our service, you must want to know how our Facebook Management services work, right?
We're friendly to our customers, so we share each and every detail of our service with them. Now, let's just see how we work to introduce your brand to our targeted customers.
Customized Facebook Strategy Development
First off, we make the Facebook Strategy development based on our independent research and the questionnaires.
Unique Facebook Content Creation
After researching and identifying answers against questionnaires, we create unique content for Facebook posting. With our unique copywriting and image reflection, we easily attract the customer's attention.
Real Growth of Facebook Page
The growth of the Facebook page helps a lot to obtain genuine customers for your Ecommerce and business page services. So, our management team works for the Real growth of the Facebook page through our fresh, updated, and relevant content.
Facebook Page Monitoring
Publishing the Facebook content isn't the end of your Facebook business page services. We monitor your social media business page, check the regular comments, and reply to the customer's messages.
Facebook Reporting
We always remain updated about the account progress, key matric, and other data analytics with our software analytics.
Our Facebook Fan Page Management Services Pricing
The price for our Business Facebook Page Management services is very reasonable. For this reason, small business owners and online marketers can easily afford our services.
Why Choose Our Facebook Management Services?
It's difficult to manage your Facebook page without the help of a Facebook page management services provider and business at the same time. Managing the Facebook pages and groups requires investing a lot of time. 
Furthermore, if you're not experienced, your invested time will become worthless. And we can help you in the following ways.
Professional Page Management
We're professional and expert social media service providers. So, we successfully manage your social media page to create your brand value. We always keep our creative content updated and upload photograph varieties to attract your customers.
Customized Design
Not the inexperienced manager understands how to customize the design of social media. Only the experienced like us know how to design your Facebook page considering your brand and products.
Showcase Your Services
We know how to showcase your services to people throughout the world. We follow up on all our social media techniques and technologies to showcase your work and services.
Get Expert's Services and Advice
Get the expert's services and advice to divert the Facebook users to your E-commerce business page through using our service. Although we charge for giving our services, our advice related to your business is completely free.
Attract Your Customers
If you don't know how to attract your customers, especially when you're producing new products, don't worry then. We know how to attract genuine customers through Facebook social media content creation.
So, if you want to increase your customers rapidly, you must trust us and take our Facebook Marketing services.
Trustworthiness
We always stay updated about our created content, attend to your Facebook Customers, and respond to their messages.
So, you can trust us for marketing and managing your social media accounts.
Instant Responses
We provide instant customer support for 24/7 hours. People who don't know about our services and want to learn further must knock at our customer services first.
FAQs - Facebook Page Management Services
Who Will Manage My Facebook Social Media Account?
The representatives from our agency will be managing your social media account. Don't worry! They're very professional and serious about their works, so your Facebook social media account will remain completely safe and secure.
How Do You Develop Social Media Strategy?
Our experts develop social media strategies according to your brand, product, and service types.
We make an overview of the content, and our experienced content writer creates unique content based on the overview.
Do I Need to Provide Content?
No, you don't have to provide content to publish. We'll create the social media content and publish them for you.
Is Social Media Content You Create Unique and Exclusive to My Company?
Similar to other social media agencies, we don't create and use the same content on different social media accounts. Instead, we create a unique and exclusive social media account, whether it's for Facebook, Twitter, or Instagram.
What Types of Facebook Social Media Contents Will You Post?
We develop and post Facebook social media content considering your brand and product types.
Will My Facebook Followers Know, That It's Not Me Posting the Content?
No, your Facebook followers won't understand that we're handing your Facebook business page and content. The login information remains secret and completely safe with us.
Who does Will respond to My Followers' Questions, Comments, and Messages on Social Media?
We, the "Rihawebtech," will respond to your followers' questions, comments, and messages on behalf of your company.
Whether you take our Facebook management service or not depends on your choice. But, let us tell you, it's difficult for anyone to handle his business and Social media accounts in this modernization.
That's why it becomes compulsory to seek the help of social media marketers for handling your Facebook profile.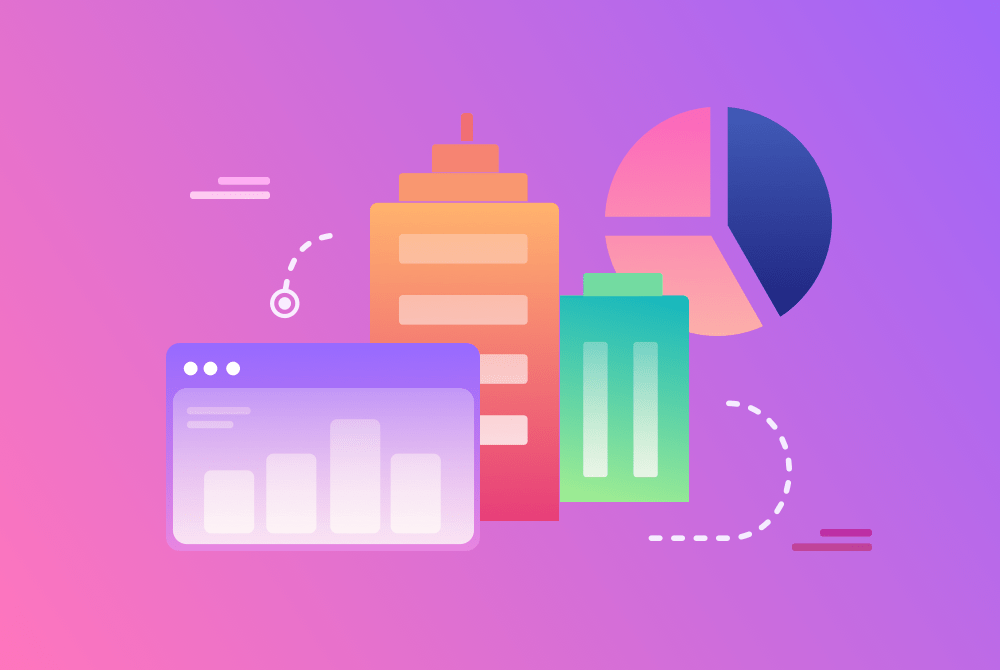 This website achieved Google ranking in four months: Ranks #1-#3 for keyword "Opertray"
GROW TRAFFIC & INCREASE REVENUE
Tell us about your project
Let us help you get your business online and grow it with passion
Our team can help you unlock the full potential of your social media marketing, SEO and online publicity!
"Started with a little doubt but their contents and content related services are just mind-blowing. Highly recommend Riha Webtech without any doubt." Rasheduzzaman Khan
Co-Founder of Devsyntech
"Great Writing services. They are really very supportive and attentive to their customers. That's the reason they provide such excellent SEO services. Riha Webtech is best for Content Writing and SEO Services" Billal Hossain
Founder of Best Quality PVAs
"Can't find enough words to appreciate their excellent services along with amazing contents." Tariqul Ahmed
CEO of Pickthetools