How to Remove This Site May Be Hacked Message – Case Study
Hacking websites have become a regular hazard. With the increasing advanced security system, hackers are also being more active with various advanced technology. Have you ever faced such a problem that Google has sent you a message this site may be hacked?
Thousands of websites are getting hacked on a regular basis. Even, a single website gets attacked for more than once. Hackers are attacking your site with different malware contents or software.
Hence, they easily get access to your personal as well as other information. And also they make everyone redirect to such unwanted link for an unintended visit. This action can cause great harm to your website and your business reputation.
This Site May Be Hacked Message Issues with Our Client
One of our clients, Best Quality PVAS, a reselling company of bulk email and social media accounts noticed that Google labeled their website as hacked in its search results. They got google warning This Site May Be Hacked message from Google.
This site may be Hacked
Google suspect that the site got spam attacks and the hackers can modify anything in the site. That's why Google labeled it as hacked so that people can't get in it from the Google search result. As they were our previous client, they asked us for our hacked website recovery service.
How to Recover Hacked Websites?
Well, as soon as you got such a message, without delaying you should get going to recover your site. When Google sent such a message, it's serious. Obviously, whatever they do has a genuine and logical reason behind it.
Why and When Do People Get Google Chrome Hack Warning?
Google continuously keeps checking all the sites submitted to it. And also it stays alert of any suspicious occurrence or appearance. The sooner Google suspect any unusual activity or existence of any kind of spam content in our site, it believes it as an intruder attack.
The spamming can be contents or spam pages or directory link to spam pages. During this period, if anyone enters into your site, it will redirect to the malware. To avoid this situation, Google alerted directly in its search result and labeled the victim site hacked.
What Should You Do First?
Whenever you get This Site May Be Hacked message, the first thing is to figure out the reason behind it, recover the site, and remove this message as soon as possible.
You can't remove the notification or message unless the webmaster of your site takes necessary actions. For that, you need to send a request to your site webmaster.
The following procedure can be the very first steps to repair a hacked website. Let's see.
Go to Google search console, register, and verify your hacked site.
Sign in to the Google search console and check the details of the hacked sample URLs. You can check them on the Security Issues section.
Fix all the security issues so that your site can be free from malware reinfection.
After fixing all the issue and cleaning all malware, it's time for a review. Send a request to the Security Issues section of the Search Console for a review of your particular site.
When your site is entirely secure and clean Google will remove This Site May Be Hacked message automatically.
That's not all. There are other processes which you have to maintain properly to recover hacked websites and remove the This Site May Be Hacked message. Such as:
Website mapping and audit along with the entire domain.
Infected and vulnerable folders are identifying.
Malicious codes, contents, and virus removing.
Injected spam and backdoors scripts cleaning.
Website restoring and so on.
Although they seem to be an easy task, they are pretty complex. It's not everyone's cup of tea. Hacked website repairing requires proper knowledge of different codes and commands. That's the reason people who own a website need help to clean malware and recover their hacked websites.
How We Went Through Hacked Website Repairing?
Well, when our client informed us about the message they got, without a single time delay, we got started the recovery process. There are different ways of identifying and handling such an issue. Here is step by step procedure we followed to repair their website.
Site Verification
The whole hacked website repairing process started with the site verification. We used Google Search Console for the process. But, before that, we made sure our client had a complete back up of their site and its database.
Back up is a very crucial matter. If somehow accidentally, there would be any mistake and the cleaning up process would delete all your file or data, you can start from the beginning again. That's why having resource back up is so important.
After that, it's time to verify your site. Google Search Console allows verifying the entire website page by page thoroughly. We had to sign in Google Search Console and used its URL Inspection Tool to submit and verify each and every single page of the site individually.
The search consoles showed us a list of URLs where they found any suspicious content or malware.
Security Issues Checking
As we got to know which pages had malware contents, it's time to go for checking security issues in the Google search console. There's an option called Security Issues in the Google search console.
Security Issues Checking
This section helped us to find out the pages and their URLs with details that hackers created with spams and malware contents. Thus we knew which spammed pages didn't belong to the actual site.
So, we used the Search Console feature Remove URLs to remove those hacker created pages full of malware and spam. After that, we dig a little deeper and investigate and identify all the URLs given in the list.
We scanned every single page, folder, and file related to those spammed URLs. And took down all the specific information about the vulnerable contents, codes, files, and other facts. And finally, we found that hackers added a malware file to the website cPanel.
Cleaning Up the Entire Site
Then came the clean and secure part. We already knew all the malfunctioning contents, files, codes, and pages. Step by step we cleaned all of them. Software, applications, links, or any other object those were unnecessary we removed and uninstalled them all.
We updated all the useful software for the website and its server with updated security patches. After a cyber-attack, it's a must that you should change the previous password and replace it with a stronger and tough to break one.
We did the same thing with our client's permission. We changed all the passwords of their WordPress website and cPanel.
They can change the password again. Always remember that a weak or small password is very easy to hack.
We replaced all the core plugins and files with a cleaned new set. Even, there were some applications we needed first to uninstall and then reinstall them with the upgraded version.
That's because sometimes an up gradation can leave some of the files from the previous version. That can be a virus too. Why take a risk, right? So, let's just get rid of every single possibility of leaving behind any malware.
After completing all the cleaning we checked and rechecked if there was any other unknown and unwanted file.
Sitemap Submission
After all the cleaning process it's really very important to submit Google a complete sitemap of your website. So, that Google can easily review your site and remove This Site May Be Hacked message.
Using the Google Sitemap Submission option we submitted the sitemap of the entire website manually. It's important because that's how Google will recognize the actual contents and pages of your website.
And it'll also help Google to identify and differentiate the real contents from the hacker injected ones. Even with the help of sitemap Google can crawl and index your website faster and easier.
Blacklists Checking
When a website gets hacked very often that site can be in any email or any other blacklist. We checked and scanned to confirm if the site is in any kind of blacklist. There was no such incident with the site. It's just This Site May Be Hacked message from Google from the beginning.
Request for A Review
When we finished with all the cleaning and site-mapping the entire website on Google, we went for the option Request Review. We submitted a request a review in Google Search Console for a total review of the site. You have to be patient while reviewing session.
Request for A Review
It usually takes a few weeks to complete the whole process. But when we submitted that we removed all the spam from our website and changes all the passwords Google found everything perfect. And it removed the This Site May Be Hacked message with a few hours.
Final Back Up
Now we get a whole clean and malware-free website and its database. Without further delaying, we didn't forget to come up with a complete back up for the site. We had a backup previously with malware. But this time, it's entirely fresh and error free. It's an important step for the further safety issue.
Summary
So, that's how we helped our client and successfully removed This Site May Be Hacked message along with all the suspicious malware objects. You'll get different suggestions and tutorial for hacked website repair. But that fact is it's a very sensitive issue.
If you have no idea what you're doing it can backfire. So, if you don't have proper knowledge, don't even try this on your own. Take professional help. We are always there for you at your service with the best and affordable package deal.
Read more:
Top 10 Hacks for Boost Your Search Engine Ranking with SEO Content
Best 20 reasons why small businesses need a website
About us and this blog
We are a digital marketing company with a focus on helping our customers achieve great results across several key areas.
Request a free quote
We offer professional SEO services that help websites increase their organic search score drastically in order to compete for the highest rankings even when it comes to highly competitive keywords.
Subscribe to our newsletter!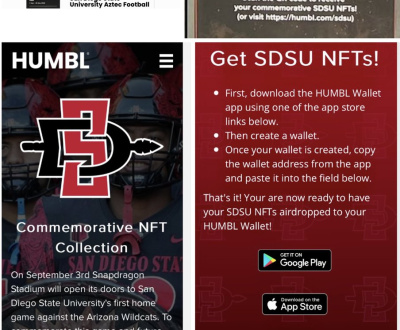 Yes, namecheap domain comes with email. Namecheap offers a free email forwarding…
[easy-share counters=1 counter_pos="inside" native="no" hide_total="yes" fullwidth="yes" fullwidth_fix="100"]