Best 20 reasons why small businesses need a website
Expecting the customers to buy your products or service without a website is like moving to a deserted island in the hope of a community. You pretty much understand why small businesses need a website. This is the time of internet and digital marketing; you cannot expect your business to grow without having a user-friendly website.
why small businesses need a website
According to the latest market research, most of the customers reported that they choose online shopping over physical stores. Only 8.4 percent said that they like to find new stores by walking while, the others said, they prefer online shopping from small businesses around because it helps them to save time and money.
The best way to show-off your business is by building a website. A website allures the customers and makes them buy your product. A good website has other benefits as well.
We will know how a website can be a game changer for a small business owner.
20 reasons why small businesses need a website
If you are a small business owner and still do not have a mobile-friendly webpage then, it is the right time you should get one. Here are the best 20 reasons why small businesses needs website.
1. Influencing the clients while you are asleep:
If you do not have a business website then your services and products are just limited to your physical shop. You are losing customers when you are sleeping or not working. However, when you have a website, your online shop is open 24/7. Your online shop is even open on the national holidays. So, how great is this? With a well-maintained and updated website, there is no restriction of time. You can engage and influence your customers whenever you want.
Whether you are running blogs, promoting your brand or just selling products, your customers have access any time of the day. This adds value to your business.
2. You sell your services and products through the website:
why website is important for small business
You have to agree to the fact that, a website is a tool or a marketing strategy to see products and services. You can compare a website to a brochure or a catalog of the services or products you are providing.
You are not in that era anymore, where a single change of price or picture needs a new flyer design. If there's any sale or offer going on your website, all you need to do is change it. You do not need for the printed products to arrive or the designer to submit their new brochure design. Your website is your online billboard which you can use in front of thousands of potential customers.
Although having a well-managed website is not everything, you still need to promote your business as well as the website. But, having a website is the first small step to the world of digital marketing.
3. You can target a vast market:
When you own a website, your service is not limited to a small area. The local market of your business has got a lot bigger now. With the help of this, you can know come in touch with hundreds of potential clients who are already looking for the products or services that you are providing.
If you have the facility of an e-commerce store on your website then, it is like the cherry on ice-cream. Your clients can purchase the product or service any time they want. The store is open for them round the clock and you have a larger area for your business.
Without opening any branch, you have expanded your business to your nearby areas. How great is this?
4. Your business is now global:
There were various studies on customer behavior and according to one of the recent studies, 93 percent of the consumers are willing to travel only 20 miles for making purchases. Whereas, 87% of the consumers said they will not travel more than 15 minutes for any product or service they want. This clearly shows that your brick and mortar shop is just for the people living in a radius of 15 minutes of walking distance or 20 miles. Is that what you want? Of course not.
You want something more than this. You want your business to reach on the global platforms. In this world, there is no limit. But, how to do this? The best solution to your problem is, having a website. Your website will take your business far and wide. With a website, you can reach customers at every corner of the world.
5. Your clients are online:
Your clients are online looking for the same product or service that you are offering right now. Not just the youngsters are using mobiles and internets. Google search and internet are also popular among the elders. Around 3/4th of the world population has access to the internet on a daily basis.
No matter your business is small or big, you should have an online presence to get noticed by the people. Your business is your online identity and the more the people will search about it, the more they will be interested in your business. With the increase of organic traffic on your website, the chances of your purchase will increase. Therefore, do not ignore your online clients and draw them with your website.
6. Your clients want you online:
If you have not noticed the websites help in your credibility yet. According to research conducted by Bright Local in 2016, most of the clients expect the businesses to have a webpage. This study was conducted on people between the age group 18 to 54 and, 80 percent of them said that they feel safe while buying from businesses that have a website. If you do not have a webpage, you are missing a good amount of possible clients.
Again, the websites give you credibility. Are you wondering how? When the client finds your webpage online, they trust you more; they can also compare your products with your competitors.
7. Getting new clients:
Most of the people search for any information online. With the help of a user-friendly website, you can give a solution to your clients. Suppose, you have a spa and your potential client is wants to know who provides the best spa treatment in your locality. If you have a website, you can show them that they can get the best service at your place only. Show them that you have everything they are looking for and you understand their pain. And voila, your work is half done here. Just include that call back button in your website and your clients might call you any moment.
You are missing a lot of good clients without a website. Tell them who you are, what services you provide and how to contact you. That's it; you can start expecting new clients.
8. Inform your clients about your brand, services, and products:
With a good website, you can control what you are preaching about your website. As you are in charge of publishing, you can advertise your brand, services, and products the best way possible.
Don't brag about your business; just inform them why you are better than other companies around, what the mission of your business is, and how you are intended to help your customers etc. These types of things are valuable to your customer.
If you have great content and blogs, your posts and service website will be shared on social media and this will give you more exposure. These types of posts are great to engage more clients. With the help of blog posts, you can communicate with your existing and potential clients.
9. Showcase your portfolio and accomplishments:
When you are running a business, every accomplishment is a big accomplishment. You won a runner-up trophy, don't worry, even this adds value to your business.
The website is a great way to showcase what you have done so far. If you have taken part in a competition if you have done something different, or just any work you have done so far, upload it on your website. Your clients will love to see your portfolio. This will assure them that you can provide quality customized work.
If you are window installer, show them the windows you have installed so far. If you are a photographer, show them the projects you have worked until now.
No matter what your niche is, exhibiting your works and accomplishments help the client to take the decision.
10. Websites are proofs for social media:
Who does not have a Facebook or Twitter page in this era of social media? Not to mention you do have Google reviews, foursquare and yelp too. Yes, all these are very helpful. But, if your clients are already searching for you on the internet, it will be great if they can see your website as well. You can add the testimonial of your happy clients. Trust me, most of the clients before appointing any service or buying any product, love to go through the testimonials. This gives them the validity that they have taken a rational decision. If you want more clients, do not forget to add star reviews to your webpage.
11. Make marketing and selling easier:
When you are investing in a website, both selling and marketing become a lot easier.
Suppose, rather than asking the salespeople to give a cold call, you can use the website to organize an online campaign that will capture leads from the people who are already looking for products and services like your company. This means that, your team can directly go to these people and sell to them.
Again, online marketing just as social media marketing, SEO or even paid search becomes a lot easier when you own a website.
Think about it differently. 81 percent of the buyers conduct an online research before purchasing any product or service. When you are giving an effort to make a website and arrange the contents, you are giving these shoppers a good reason to buy your product. This process is under your control. So, make the most of it and use the websites to sell products to your clients.
12. Attract the local customers:
Attracting the local customers can be a bit tricky but websites help in this a lot.
We already talked about how to score a large group of clients. But, we have not talked much about the local clients. So, here it is.
Most of the local consumers shop from 20 miles and 15 minutes distance radius. Your business website can do magic if you are trying to attract your local customers with just providing your operation hours and direction to the store. Yes, it is that simple.
13. Websites give credibility to your business:
Trust me; nothing can give your business credibility like that of websites. Your website instantly earns legitimacy with the help of a well-arranged, user-0friendly website. Your website will show your clients that you are a real business and many customers have worked with you till date. You might think this is very simple but it has more depth to it.
A good structured as well as the professionally designed website will make business simpler for you. If you do not have a website then, your clients might think that either your business is not legit or you cannot afford updated technology.
You as the owner surely do not want your clients to suspect your business like this. Before, it was important for the business to have a physical store but today, it is important to have an online address.
14. Improve customer service:
Wondering how this works? Yes, your website can upgrade your customer service. You can add online customer care, or FAQs page. Therefore, the clients can instantly get the answer they are looking for. How amazing is it?
According to research by Market place, 56 percent of the clients do not want to call the shop to know about simple questions such as the price of the product, delivery charges, operation hour, shop address and delivery time etc.
Having a website solves simple problems like this.
You know your niche, business and industry better. This is the reason; you should add that FAQ page on your website. This will not just make your customers happy but it will solve a lot your time as well.
15. Save time:
Whatever you are selling a product or service, just update your webpage every now and you are done. You do not need to make advertisements or flyers to get your job done. Rather, just take the decision and ask your IT team to work on it.
It will save your time and money. The best thing is this will be available to your clients at any time of the day. You can also take the help of platforms like Facebook, Twitter to let your fans know about a new product, the holiday sales or even the change of your store location.
How cool is this? Websites save a lot of time o the customers and the owner. The time you save here, you can actively use this in growing your business.
16. Hitting the business goals:
Like every other business you have a goal and having a good website is great to hit your business goals.
When you are making a website, you add quality contents to it. Good quality contents work great to rank the website better on the search engine result page. This will help you in revising the business and also getting you to do some things.
When the website ranks higher on the SERPs, you can expect to get a number of probable clients. These possible clients can turn into customers. Therefore, the website is helping you here to hit your business goals.
Now, you can set some new business goals and plan your business better.
17. Competing with the Big Guys:
Yes, you have big competitors in the market, and yes, you can fight them. Whether you believe it or not, you can do it.
They may have big resources but if you have a mobile-friendly and search engine optimized webpage then, their clients can easily turn into your clients.
In most of the cases, the big companies do not realize that they need to update their website and renew it. This is the chance you are going to take. You are going to give your customers a well-designed webpage. You will build it for them so that they can relate to your contents. This is because, your website, your rules.
18. Making a business email:
You might already have a business email but do your customers know about it? Well, maybe not. Having a business email is directly connected to having a website.
You generally need to buy an email when you are planning to have a website. It looks very unprofessional to use a Yahoo or Hotmail or Gmail address for your website.
Customer will easily remember your email if you have an official business email such as info@yourcompanyname.com.
19. Websites tell you about visitors and new leads:
Websites will give you a general idea about your clients. Suppose what country they are from, what they looked for in your website and how many minutes they spent on each page etc. No personal details will be released.
Yes, you can collect their email address to get new subscribers.
But there are no shady tactics here.
20. Test new ideas:
If your business website is not static or have CMS linked to it or your website has been developed with CMS then you can publish new business ideas in seconds.
You cannot just test new ideas but also tell if your visitors like it. You will not waste any money rather you do not even need to make any investment and you know if the new idea will be hit or miss. And, the people who will decide it are real clients. How awesome is this?
Knowing what the target audiences will like or not is a great way to operate the business.
These are the top 20 reasons for why small businesses need a website. Spend in the user-friendly design and trust us, you will never regret it. This is one of the best digital marketing tactics to score a great number of clients.

About us and this blog
We are a digital marketing company with a focus on helping our customers achieve great results across several key areas.
Request a free quote
We offer professional SEO services that help websites increase their organic search score drastically in order to compete for the highest rankings even when it comes to highly competitive keywords.
Subscribe to our newsletter!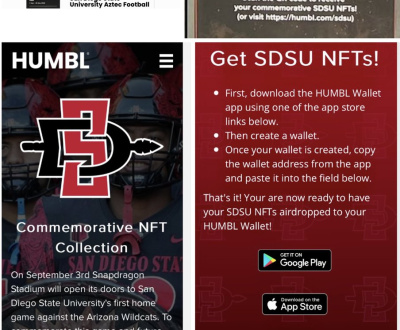 Yes, namecheap domain comes with email. Namecheap offers a free email forwarding…
[easy-share counters=1 counter_pos="inside" native="no" hide_total="yes" fullwidth="yes" fullwidth_fix="100"]