10 qualities of a good content writer
Being a good content writer is not only about being a wordsmith, it means much more. Especially when web and blog content writing has become one of the most rising and specialized professions, you need to attain some common but important skills to become a professional content writer. So this 10 qualities of a good content writer you must have and follow all of these.
In this article, we will let you know "what are the qualities of successful Bloggers and Writers?" Whether you write for your own blog or create the article as a freelance writer, there are some qualities of a good content writer and skills of content writer that you must have, such as the composition of sentences, basic grammar or how the overall structure of an article should be.
Creating an article is not only filling the page with some random words. You need to focus on your goal and direct the content towards that goal. What are the qualities of powerful writing? Whether you want to describe a process or promoting any product or creation, the readers should get satisfactory answers to their questions with a clear message. Then it will be your writing will be considered as powerful writing. In this post, we will discuss the qualities of a good content writer and what is the most important quality that a writer should have?
Order Content Writing Services at Cheap rate
Top 10 qualities of a good content writer
Qualities of a writer
Language Proficiency and Excellent Command
A good writer has an excellent command over the language he is writing on. He has his own and unique writing style with a strong grasp of the grammar. He can use meaningful and succinct phrases whenever needed to make his writing richer and stronger. He knows the art of describing the scenario of the content by opening the window of his mind with literary excellence and perfect linguistic.
Research tendency and skills
Only fastidious researchers and hard-trying explorers can create great contents as they try their level best to gather important statistics, crucial information, detailed inputs, all insights and out sights of their topic or domain. Great content writers have the patience and ability of conclusive research on several topics.
The content writer should know the way- how to research on a topic and find out the most credible information and websites relevant to the niche. They will be able to make the content a good source of information. Simple Google search will give you any data, but all of them may not be true! And it's also important that you choose the correct piece of information that will make the article extra interesting to the reader.
The skill of nice presentation
After you collect all the info, you need to present them in an attractive way to get readers. If the presentation style is boring or improper, then it's useless to give so much effort on research. The readers will not read more than a few lines. Structure your content with nicely formatted and properly spaced quotes, sentences and paragraphs. Good content is never is jumbled up and so the credit of a good writer.
Proofreading Abilities
The next important thing to mention as qualities of a writer is the impeccable proofreading skills. Be a competent proofreader if you want to become a great writer. Correct all the mistakes and errors including typing mistakes, misspelling, and improper phrases or jumbled up words before you submit it. Deliver totally error-free content by polishing it well even if it takes much time.
Good Knowledge of SEO
Your content will go in vain if no one can find it. So learn all the SEO (Search Engine Optimization) tricks to include proper keywords, hyperlinks or internal linking. To drive maximum traffic to the website, you need to have a deep understanding of keywords. Choose some great keywords and place them tactically in your content.
Getting traffic will be easier if you can include keywords and tags with proper sources to link out to. You can add fabulous tags in your web content or blog post to get more readers. The more you write, the more you will have the experience of the technical knowledge to attract traffic.
Adaptability
Writers generally follow the solid foundations and basics of the language. But the trend changes overnight- today's trend may not exist tomorrow. The craze for new corners rises up at a particular time.
Not only is the trend changing with the digital tendency, but the preferences of the consumers also changes with time. Your target readers may find something interesting now, but it may become obsolete after a few weeks or a month for the same people. If you fail to catch up with this changing trend, your content will lose readers. The quality of your content is still the same, but the readers may not find it useful or relevant anymore and leave reading it.
A good writer never allows his writing to be considered outdated. He ensures the adaptability of the writing with the ever-changing flow on the internet.
Unique writing skill
skills of content writer
One of the most important qualities of a good content writer is to deliver a piece of content that is 100% unique. In this era of internet and web browsing, a large volume of contents is available on almost all topics! So, if your one is not unique, then why will anyone read it? Moreover, if you copy and paste exact words from others, then you are not actually a writer with creativity! The content of a good writer will stand out on a word-to-word basis if you verify it with plagiarism checker. If you can create a completely unique article with no plagiarism, then you will be considered a good writer.
Find Target Readers and Earn High Readability Score
Before starting your writing, you should have a clear concept of your audience. Whom you are writing for- is the most important fact to change the direction of writing. Your writing styles, choice of words will change according to the target readers. The adult articles will obviously be different from teenage contents. So focus on the topic, think about the choice of target readers and write the content.
Good writers make sure that they use user-friendly words and easy narration style so that the readers grab it with less effort. They avoid complex phrases, too many critical concepts, unnecessary jargon and all the things that make the article beyond understanding. The writing should use a unique style, rich vocabulary, good phrases but it should be within the range of readers understanding.
Integrity
Like all other fields, transparency is obviously an important quality in web content writing. The consumers are tired of continuous lying of the sellers, too much marketing of the sponsors and over-advertising of different products. But they can spot the difference between originality and over-advertising.
If you intentionally hide any important thing or provide some wrong information, your readers will find it out anytime and then you will lose your credibility. The readers will not trust you again, and they will stop reading you. So, be honest, stay with truth, and keep up a clear image in front of your audience.
Integrity also means that you didn't steal anyone's writing without permission, thinking that you will not be caught.
Proper time management skills
When you become a web content writer, the most important thing you need to maintain is time and deadlines. Great freelance writers know the art of managing the time and deliver the contents on scheduled time. Helping the website owners in publishing the content on scheduled time will create a better working environment. A professional writer is always committed to his work and a part of professionalism. He tries his level best to maintain the deadline.
Conclusion:
A good content writer possesses all the above-mentioned qualities less or more. But if you don't have all these qualities, it doesn't mean that you can't become a good writer. None of these are by born qualities; you can develop these qualities and improve yourself as a better writer. Try hard, focus on writing, try to be creative and maintain reliability- you will obviously shine as a great writer.
About us and this blog
We are a digital marketing company with a focus on helping our customers achieve great results across several key areas.
Request a free quote
We offer professional SEO services that help websites increase their organic search score drastically in order to compete for the highest rankings even when it comes to highly competitive keywords.
Subscribe to our newsletter!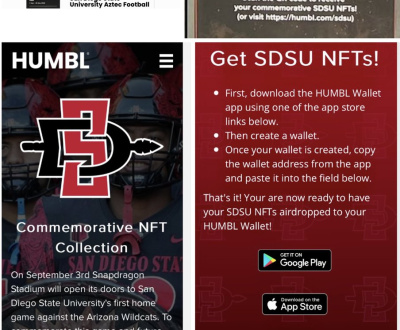 Yes, namecheap domain comes with email. Namecheap offers a free email forwarding…
[easy-share counters=1 counter_pos="inside" native="no" hide_total="yes" fullwidth="yes" fullwidth_fix="100"]