10 Ways to Power Your Brand Reputation through Content Marketing
Whether you aim to develop your new startup's reputation or reinforce public trust in your eCommerce business, brand reputation can effectively make or break your company. According to Igniyte, 70% of consumers will actively avoid products of a company with bad online reviews and comments, with 49% of them stating that a brand has to have a rating of at least 4/5 stars for them to make a purchase.
This fact might come as a surprise to small business owners or eCommerce resellers; however, it makes sense from the consumer's point of view. Hard-earned money should only be invested in products and services of companies with a positive brand reputation which poses an interesting challenge to companies around the globe.
How can you power your brand reputation through content marketing with so many competitors fighting for the same piece of publicity and customer loyalty? We will explore that question in several steps and guidelines while also listing some benefits of doing so, as well as potential pitfalls of content marketing worth keeping in mind.
Benefits of Positive Brand Reputation
Before we tackle the ways to increase your brand reputation through content marketing, let's take a look at why you should care about brand reputation in the first place. Like any business in the global market, yours should make revenue in order to sustain itself and grow over time. Brand reputation can facilitate several improvements in regards to your company, including but not limited to:
Viral Brand Awareness
Brands with appealing content marketing are regarded as approachable and easy to understand by the general public. After all, what separates your product portfolio from others on the market is your brand's vision, culture as well as beliefs and social issues you stand for or against. Customers will find it much easier to come across your brand through word of mouth or organic search if you integrate the brand image into content marketing going forward.
High Conversion Rates
It's one thing to have someone engage with your content marketing pieces but another matter entirely to have them convert. High conversion rates come as a benefit of integrating your brand standards, visuals, and statements into every piece of content you publish. As we've previously mentioned, it will make it much easier for people to identify with the brand behind your products or services if you give them concrete info on what you stand for.
Positive RoI
Lastly, content marketing is often seen as the black sheep of in-house production pipelines due to its necessity for time and resources. However, brand reputation can only be reinforced if you take time to craft original, relatable content marketing pieces for your existing and future stakeholders. Every minute and penny you invest in content marketing will net a positive return over time, not to mention add to your overall brand reputation as well.
Powering Brand Reputation through Content Marketing
Redefine your Website
The first order of business in terms of growing your brand reputation through content marketing should be to redesign your website. Whether you sell in-house developed services or resell eCommerce goods, your landing page and sitemap should always links contain content marketing.
Make sure that casual onlookers and frequent visitors have an insight into your business' blogging activities, active marketing campaigns, and any ongoing sales. Highlight the content you create for your business, make it easy to access and the brand reputation it carries will grow exponentially.
Brand your Content
It should be clear at first glance that a piece of content marketing material came from your company. This effect can be achieved in several ways, including the implementation of distinct formatting or tone of voice. You can also implement your internal website links into content marketing in order to make it easier for readers to follow up on their reading by visiting your product pages or contact forms.
Avoid posting plain content with your company's name on it without diving into deeper stylistic, visual and text customization choices. The best way to approach content branding is through the creation of a style guide for your content creators to follow. This will achieve the intended effect of growing your brand reputation and it will facilitate further growth of engagement and conversion rates.
Original Topics & Messages
If a popular industry leader comes out with a new, trend-setting innovation, most companies and brands in the field will report on it. While it is important to stay in touch with recent events, happenings and innovations within your industry, you should always look for ways to add an original spin to the story. Don't treat your content marketing as a news media outlet – instead, try to tackle fresh points of view and discussions on familiar topics.
Brand reputation growth through content marketing isn't a time-limited sprint – it is an industry-wide marathon. Take your time to examine what goes on in your industry and niche. Find interesting ways to look at publicly-known facts and information to come off as a provider of original, relevant information in order to grow your brand reputation.
Deliberate Content Targeting
For better or worse, no two consumers will react the same way to a piece of content marketing you produce. This will allow you to craft targeted content for different demographics and to segment your audience going forward. For example, you can dedicate a content marketing cycle to millennials and focus on the latest industry trends in a casual and approachable manner. The next cycle can revolve around in-depth case studies and industry phenomenon analysis which will attract new B2B stakeholders to your brand.
Differentiate your content marketing in order to grow your brand reputation with different audience bases and demographics. This will not only affect your intentions in a positive way but also keep things fresh and interesting for your content creators with varying topics and content types.
Implement Multimedia Content
Speaking of content differentiation, there are no rules stating that you are limited to written content exclusively. You can share discussion videos, podcasts, infographics and a plethora of other content types with your consumers.
The more varied your content cycle is, the better your brand reputation will be as a result of showcasing your ability to mix things up. Tools such as Trust My Paper and Evernote can help you organize and edit your content based on what your writers and designers work on at the moment. Make sure to explore different types of multimedia and find the ones that suit your brand and communication style the most.
Consider the SEO
Brand reputation growth can and should be facilitated through technical content marketing optimization. Search Engine Optimization (SEO) plays a large role in how brands tread on search engines such as Google, Yahoo, and Bing. Elements such as keywords, trending phrases and general multimedia and website optimization all fall under SEO standards.
In order to make the most out of the global SEO, you can refer to tools such as Google Keyword Planner and SEM Rush. These tools are designed with the intent to help websites fight to the top of Search Engine Result Pages (SERP) with their real-time data and analysis capabilities. Don't create content blindly without adhering to global search standards and you will add to your chances of ongoing brand reputation growth.
Share on Social Media
You should share your content marketing materials through as many platforms and channels of communication as possible. The easiest way to do so is to utilize social media platforms to your benefit. Sites such as Facebook, Twitter, Instagram, and LinkedIn enjoy a multi-billion following, which makes them the perfect playground for your brand reputation growth.
Create business pages on each of these platforms and make sure that a social media management team is readily available for publishing and customer engagement. Grow your brand reputation by answering questions, discussing content-related comments with followers and otherwise being present on social media. These communication channels can be used for both B2C and B2B purposes, so make sure to use industry hashtags in your posts to spread your content's reach as much as possible.
Back Claims with Research
Brand reputation can be lost just as quickly as it can be built up. In order to avoid that and focus on upward growth, make sure that your content marketing materials contain truthful, research-backed claims. For example, if you claim that a third of the population prefers using laptops to desktop computers, you will have to back that claim up with an empiric research done by a prolific source.
You can conduct your own research through polls, A/B testing, interviews, and other test group methods as well. The most important part of content marketing in terms of using industry data and statements is always to justify your claims. If done consistently, your brand reputation will grow considerably, especially in the B2B networking segment.
Engage the Audience
There is no denying that a business's main goal is to gain revenue on a constant basis. However, that doesn't mean you should focus all of your marketing efforts on customer-centric sales pitches without two-way communication.
Your social media managers and sales representatives should always be available for potential outreach and lead generation. Make sure to answer any questions, concerns or feedback diligently as it comes. Don't ignore your consumer base or B2B stakeholders willing to extend a collaborative hand. Business growth is closely tied with brand reputation and stakeholder servicing – create a brand image which you can be proud of.
Look Out for Growth Opportunities
Speaking of growth, the best way to positively affect your business's brand reputation is to expand your service portfolio and operational capacities consistently. Dedicate resources and manpower to business development and make good use of your B2B network. Industry collaboration can often lead to massive income gains which can be invested in territorial expansions, R&D of new products and other long-term benefits for your brand reputation.
Don't let your business stagnate in terms of service portfolio and make sure to offer as much if not more to your consumers than your competition does. Combined with other methods listed previously, you will be able to achieve consistent organic growth which will open new content marketing opportunities for your writers and designers to utilize.
Content Marketing Mistakes to Avoid
Marketing without Strategy
In order to build the brand reputation that you truly want for your business, you will have to approach the process with a plan in hand. Create a content calendar for several weeks and months in advance while instructing your content creators to focus on specific highlights of your business. Creating content without rhyme or reason might raise public awareness of your company but it won't help you build up a brand reputation worth the effort.
Repetition of Known Information
Businesses with smaller resource pools and industry influencers are bound to follow the leading companies in their niche. However, repeating already published information without added comments, opinions or thought-provoking questions won't add to your brand reputation. Avoid content marketing for the sake of monotonous, robotic advertisements with no goal in mind. Try to add as much original content to any marketing piece you publish in order to strive on the global market.
Giving up Prematurely
Lastly, brand reputation takes time to build, not to maintain. Make sure that your staff and resources can handle the long-term commitment to content marketing if you decide to build up public awareness of your company. Leaving your content marketing pipeline for weeks or months on end will make it very difficult to pick things up again without an unnecessary loss of momentum. Don't give up on marketing your business prematurely and your brand reputation will become that much better for it.
In Summary
Every industry consists of brands fighting for their moment in the spotlight. Content marketing can indeed help your business thrive and grow as time goes on. Test the waters in terms of content types, target audiences as well as themes and topics worth exploring.
Before you know it, you will have found a content pipeline which suits your brand image and staff members' marketing sensibilities. Once that happens, the right audience will always find their way to your product portfolio and affect your brand reputation unlike any other form of paid advertisement ever could.

About us and this blog
We are a digital marketing company with a focus on helping our customers achieve great results across several key areas.
Request a free quote
We offer professional SEO services that help websites increase their organic search score drastically in order to compete for the highest rankings even when it comes to highly competitive keywords.
Subscribe to our newsletter!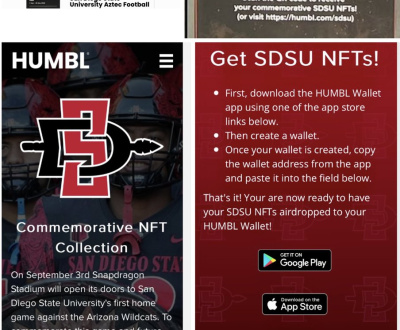 Yes, namecheap domain comes with email. Namecheap offers a free email forwarding…
[easy-share counters=1 counter_pos="inside" native="no" hide_total="yes" fullwidth="yes" fullwidth_fix="100"]