How To Write Amazon Product Reviews Content For Affiliate Website
Amazon affiliate marketing is one of the most successful online affiliate marketing programs. It's kind of the most popular affiliate marketing among the bloggers today. But, do you have any idea about the actual secret behind its success? Well, it's to know how to write Amazon product reviews to attract and convince consumers.
It sounds very simple. But if you have gone through creating and writing Amazon affiliate product reviews, you know how much effort you have to give on it. It's not like that you copy some reviews and just paste it in your content.
There is huge pressure on you because you have to make a sale. It's your target to convince people to buy those products without forcing them. You can say it's a tricky business. But don't be so hopeless.
Basic to know for write amazon product reviews content
There are some basics to get your amazon product reviews blog or content into consumers' gossip. Here, we're going to discuss the most effective ways to write Amazon affiliate reviews that will sell.
Have A Thorough Research
To get started with the review writing process, the first thing you have to do is to go for complete research. The way of researching Amazon product reviews is slightly different from other research. In this case, you don't only research on the products but also on the previous and new consumers as well as the readers. Pay attention here.
Using the Product
Want to be honest with your amazon product reviews? The best way is to use the products you want to review for Amazon affiliate marketing.
It might sound crazy to you. But this is the way to be 100% honest and accurate with the review. It's going to be so much easier for you to review the product you have already used personally.
Even, if you can add images or videos of you using the product, it will be more reliable to your readers. When you use a product yourself and then review it, this will add more quality and high impressions to your review.
Read Your Readers' Mind
Like we said before that writing review is a tricky business. No matter how quality review you're writing it won't work if you have no idea about your readers. You can convince your readers only when you know them and their expectations.
If your review leads to their expectations, it'll be a piece of cake to turn your readers into the buyers of those products you review. So, it's a must to get to know your audience behavior.
Your readers will be the buyers when they get the exact solution they have been looking for. So, you should go looking for the problems they are facing and keep asking for solutions.
What do they like or dislike? What do they prefer?
Read Your Readers' Mind
You have to find all these facts. For this research, you can check different forums or groups where people post reviews of the product they are using or ask to get help about their problems.
You don't need to go through all of the comments or review. Just go for the posts related to the products you want to review. Thus you will be able to know what will make people go through your whole review.
Study The Possible Reasons Your Review Won't Sell
Only looking for the solutions and the good things about your products isn't always sufficient. Sometimes you have to go through the negative sign of the possibilities.
Suppose, you're the consumer and then think that before buying anything how choosy you become. Just like that, your consumers will be choosy also. So, along with what will make your consumers buy the products, you should also be aware of the reasons why they won't buy.
That's why you should go through complete research. And, find out the most probable objections and reasons which can make people not to buy the products.
You can browse groups and forums where people complain about different products and services in their posts. Only then you can defend those products smartly.
What If You Can't Use The Product?
It's not always possible to use those particular products you want to review. In such cases, what will you do? Stop thinking so much.
The Internet has all the solutions to your problems. There will be more than enough information online about your reviewing products. You just need to be patient and look for every single detail about those products.
Yeah, it's quite a challenging task but not impossible. And, most of the affiliate marketing bloggers do research on the products without using them personally.
Give thorough research on the product starting from its manufacturer to its features, pros, cons, and comparison with similar products, price, and all the background information.
How to Write Amazon Product Reviews for Affiliate Marketing?
Done with the research? Now, it's time for getting started with gathering all the information together as a product review content.
Well, it's not a big deal to write Amazon reviews for affiliate marketing. You just have to go through some systems and maintain them in a proper way. So, let's begin to catch up on how to write Amazon product reviews for affiliate websites.
Start with A Quick Summary
Regardless of how great your review is, there are some lazy readers who won't go through the whole content. For those special readers, it's a trick to summarize the whole review content and provide an affiliate link at the beginning or the top.
Start with A Quick Summary
This will give those lazy readers an idea about the content and make them go to the link directly. Don't bother thinking too much about Google's reaction. Google penalizes pages only with spammy or excessive affiliate links.
Highlight Benefits Along with Features
Well, of course, features are important for people. Before buying a product customer wants to know every single feature of the product with details. But, the benefits of that product works on them like magic.
Believe it or not, there are a lot of consumers who are more curious about the product's benefits than its features. Let's just be practical. It's too boring going through product descriptions.
Amazon Product Reviews
But if we know what will be the results or benefits of using these products, this makes those products interesting to us. That's the deal. So, arrange the benefits of the products in your review in such a way that will grab your readers' attention instantly.
Don't Forget To Add Negative Sides
It's normal to think that only positive reviews will make people buy the products. But, do you know the secret behind a successful review? What makes a review more authentic and trustworthy?
It's the downsides of the product. People just don't look for the benefits. They also want to know the possible issues they might face while using the product. Even, sometimes it happens that a disadvantage might be an advantage for some people.
Add Negative Sides
But when people find no cons in your review they believe you're hiding something and lying to them. So, don't do such mistakes to ruin your affiliate reviews.
Comparisons and Alternatives are a Must
When you're reviewing some products with their full specifications, pros, and cons it has to be long content with around 2000 to 3000 words. Honestly, reading such long content thoroughly is too boring. And, if your concentration breaks, we won't blame you for that.
So, be honest and think that if it breaks your concentration, so, your readers are going to face the same issue. But, it's also important to let your readers know about the products, right? So, why don't you just make a comparison chart?
Suppose, you're mentioning 5 products in your reviews. Now, take the most important facts of those products and make a chart comparing those products on those facts. These facts might include some special features, benefits, or cons.
Even, you can research and choose some alternatives to those products and share their affiliate links there. In this way, your readers will be able to know all the products with their specialties at a glance. And, it will grab their attention to know more details about those products.
Include FAQs with Correct Answers
You're writing product reviews that mean you already know every possible information about them. So, now, just imagine that you're the reader or consumer. And, being honest make a list of all the questions you can possibly ask if you're going to buy those products.
Include FAQs
If that doesn't work completely, here we go. Just a little more research you'll find the most commonly asked question about the products you're reviewing. Let your readers get all your product related answers. Thus, they can make a decision about which product they should buy.
Make It Conversational and Engaging
Obviously, it's going to be a huge content. On the other hand, you have to hold your readers' attention. So, basically, you just need to make your review content interesting enough.
If your words bore your readers they're going to bounce. Want to hold them till the end? Make them feel they are in a conversation. This will keep their mood cheered up and make them continue reading the whole content.
Besides, to get higher traffic and higher conversion rate, it's a must for your content to be highly engaging. An engaging review content should have a higher readability score.
Use "you" and "your" while addressing your readers. This will lead you to create a conversational approach.
Besides, use commonly used words which are easily known to people. Speak with them via different stories and practical examples. Express yourself as one of them and share your problems related to the products. Be friendly, not bossy.
Wise Call To Action Lines
It's not enough to share links in your review. It's wise to lead your reader to click on those links. You have to use some wise call to action lines which will directly guide them to open those Amazon affiliate links.
As you're no selling products, just reviewing them and pre-selling them. Your target is to let your readers know about those products and convince them to buy without directly forcing.
When they get convinced they'll go to the particular Amazon affiliate link. And, that's the way to achieve your niche site goal. Here are some examples you can try as wise to call the action.
For more information check what people say about this product on Amazon here.
Want to know what people are thinking about the product? Go to Amazon and check there.
This product is your solution. Its reviews on Amazon reveal it well.
And so on. But don't forget to share the particular Amazon link with that wise call to action lines.
Adequate Links: No More, No Less
Affiliate links are one of the simplest tricks to get more conversion rate. But, let us remind you that excessiveness can never be a positive thing.
It's your niche site target to lead your reader directly to particular Amazon site. That's why you need to share links. But there's a twist. If you provide Amazon affiliate links more than enough then it would be so annoying to your readers and Google as well.
Even, it could drop down the rating of your content. An SEO friendly review content should have enough affiliate, internal, and external links. But you have to make sure your links are not spammy or more than enough.
Decorate with The Right Format
Now you know to write Amazon product reviews with smartness and boldness. It's time for making your affiliate review content more powerful and effective. After you finish writing your review you should decorate with some formatting that makes it easier to attract people.
Of course, you don't want people just to read your review like other regular contents. Your goal is to make them read and understand every single detail about the product reviews. And, so that they will hurry up to buy those products from Amazon. So, boost your review with perfect formatting.
Summarize Points To Readers Step By Step
Your review isn't just for making people interested to buy those products.
For just once, put yourself in their place. Would you buy a product from someone if you can't trust him?
Exactly, hope you got the point. Your review has to have the potentiality to make readers trust you. You have to make them feel your reviewed products are going to solve their problems.
If they spend money on it, it won't be a waste. Don't just leave the decision making part to them. They are here reading your review because they want your opinion about those products.
Don't make them more confused. Split your reviews into small parts or points. And, with every point, get your readers to the conclusion with suggestions best for them. Let them know which product how can solve their problems.
And according to their requirements which one will be perfect for them. Don't just share reviews about those products. Share what you personally think about them. You can share your opinion using short stories.
Categorize the products according to your readers. Show your creativity telling stories. But make sure your stories are believable.
Avoid Long paragraphs
It's a natural human behavior that we lose our concentration and interest while reading gigantic paragraphs. Interestingly, the same amount of words we can read without feeling bored if they're broken into subsections.
No matter how great your review is, it's going to bore your readers if with its large paragraphs. So, just divide your review into small paragraphs, sections, and subsections. It will hold readers' concentration and help them navigate easily.
Include H Tags
Dividing the review into sections and subsections requires headings or what we call the H tags. Usually, bloggers and writers use h1 and h2 tags. That really plays a highly significant role for on page SEO. But we often forget about h3, h4, h5, and h6 tags. Don't take them lightly.
For subsections, you should use these tags from h3 to h6 frequently. These h tags have an amazing impact on ranking up your content. Besides, if your subsections have subheading with h3 and h4 tags, they can easily grab the reader's attention.
Include H Tags
Moreover, the subheading is not just for increasing ranks. Your subheadings should express the topic you're going to discuss in the next paragraph. Honestly, people don't actually read the whole review all the time, especially when they're looking for some particular information.
That's the reason you should use such subheadings that will help people get what they want. For SEO, it's better to use keywords in the h tags. Keep it in your mind.
Lift Up Visual Effect with Icons and Symbols
Well, it's a little trick to attract readers and make them get to the point faster. That what visual effects do.
If you decorate your reviews, especially, features, pros, cons, comparisons, ratings using different icon and symbols, your readers' eye will catch those points first. This is the fastest way to make your readers scan through the whole content at a glance.
For example, you can use stars for ratings, cross for cons, right marks for pros, and so on.
Visual Effect with Icons and Symbols
Include Columns for Comparisons
When you're comparing all your product in your review, make sure you're doing it in columns. Don't use paragraphs for comparisons. It's too boring and also will drop your readability score.
Include Columns for Comparisons
If you put comparisons into columns, that will increase the visually and also grab readers' attention easily.
Add Images and Screenshots
High-quality reviews demand high-quality images. Sometimes, images work better than your words. Don't say it, show it. Believe in this phrase. But make sure your images are of high resolution and crystal clear. And, of course, maintain the number of images in one review according to its size.
Final Tips
It's truly a challenge to come up with such Amazon product reviews that can attract and hold readers for a long time until the end.
That's why we tried to help and guide you with the most basic tricks on how to write affiliate product reviews. Don't forget the small but highly effective tricks. Like rating products with stars. Rate out of 5.
But never do this silly mistake rating all of the products 5 out of 5. Compare and then rate them. Otherwise, it'll seem too commercial and fake. So, get started and follow the steps. Hope you'll get the best results.
About us and this blog
We are a digital marketing company with a focus on helping our customers achieve great results across several key areas.
Request a free quote
We offer professional SEO services that help websites increase their organic search score drastically in order to compete for the highest rankings even when it comes to highly competitive keywords.
Subscribe to our newsletter!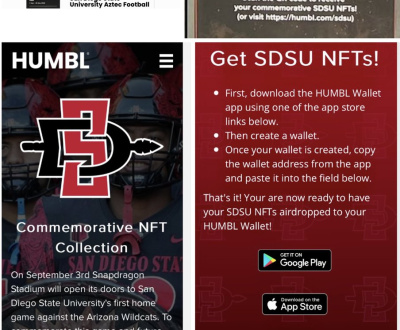 Yes, namecheap domain comes with email. Namecheap offers a free email forwarding…
[easy-share counters=1 counter_pos="inside" native="no" hide_total="yes" fullwidth="yes" fullwidth_fix="100"]