How to Become a Content Writer for Beginners
To become a content writer for beginners, one should have strong communication and writing skills. A basic understanding of the target audience and its needs is also beneficial. It's important to understand how different types of content can be used in various contexts.

Researching topics thoroughly before writing any piece is essential as it helps to create detailed, accurate work that meets the needs of readers. Developing an effective style guide can help ensure consistency throughout a project or across multiple projects within a company. Creating SEO-friendly content is key to ensuring that your work reaches as many readers as possible, and understanding keywords and keyword research will help you achieve this goal.

Finally, networking with other writers in the field can offer valuable advice and insight into potential opportunities for growth and success within the industry.
Step 1: Research the Field – As with any career, it's important to understand what content writing is and develop a solid knowledge base
Research what type of topics are generally covered within the field, as well as other factors such as pay rates and job outlooks
Step 2: Develop Writing Skills – Content writers need to be able to craft compelling stories that draw readers in
To become successful in this field, beginners should focus on developing their writing skills by reading extensively, practicing different writing styles and joining writer's groups or workshops
Step 3: Build Your Portfolio – To get hired for content writing jobs, you must have a portfolio of samples showcasing your work
Beginners can start small by creating blog posts or articles for friends or family members who own websites
This will help give them an idea of how they want their portfolio to look once they start applying for jobs professionally
Step 4: Create A Profile On Freelance Platforms – Once you feel comfortable enough with your portfolio and skill set, create profiles on platforms like Upwork or Fiverr where employers can find you easily when looking for content writers
Make sure your profile stands out from the competition by including information about yourself (such as experience level), keyword-rich descriptions of the services offered, pricing details and sample work links where applicable
How to Become a CONTENT WRITER (with No Experience)
Content Writing Examples
Content writing is the process of creating written content for a variety of mediums, such as websites, blogs and social media. Content writers create engaging and informative content that resonates with their target audience. Examples of content writing include blog posts, product descriptions, website copy, press releases and white papers.

Regardless of the format chosen, successful content writers ensure their pieces are interesting to read while providing accurate information in an easy-to-understand manner.
Content Writing for Beginners Pdf
Content writing for beginners is a great way to get started in the world of digital marketing. Content Writing for Beginners PDFs are available online and provide an excellent resource for those who want to learn how to create effective web content. These PDFs cover topics such as keyword research, SEO optimization, copywriting tips, and more.

With this information in hand, you'll be better prepared to start creating compelling content that will help your business grow.
Content Writing Courses
Content writing courses are perfect for those who want to learn the ins and outs of creating compelling content. These courses will teach you how to create quality blog posts, articles, web copy, and other types of written materials that can help your business stand out from the competition. Content writing courses provide valuable insights on SEO optimization techniques as well as tips on how to write engaging copy that will draw readers in and keep them coming back for more.
How to Start Content Writing from Home
If you're interested in starting a career as a content writer from home, the first thing to do is brush up on your writing skills. Take some time to read blogs and articles related to writing, attend workshops or webinars, or even take an online course in content writing. It's also important to create an impressive portfolio of work that can be showcased when applying for jobs.

Once you have your skills and experience ready, start searching for freelance opportunities on job boards such as Upwork or Freelancer; this will give you access to potential clients looking for writers with your specific expertise. Lastly, don't forget about marketing yourself – build relationships with employers by engaging with them on social media platforms like Twitter or LinkedIn and keep current with industry trends so that you can offer unique insights into topics relevant to their business needs. With these steps taken care of, nothing should stop you from becoming a successful content writer from home!
How to Learn Content Writing for Free
Learning content writing for free can be done through several different options. You can take advantage of online courses, tutorials, and webinars that are freely available on the internet. Additionally, there are many blogs dedicated to teaching the basics of content writing that you can read in your spare time.

Finally, YouTube has become a great resource for finding quick and easy lessons about content writing from experts in the field.
Content Writer Job Description
A content writer is a professional who creates written content for the web. Content writers are responsible for researching and writing SEO-friendly, original copy that helps promote products, services, or businesses. They also need to be proficient in creating engaging headlines and titles that will draw readers into their work.

Additionally, they must have excellent research skills which can help them create accurate content that reflects current trends in the industry.
Content Writing Jobs Work from Home
Content Writing Jobs Work from Home are an excellent opportunity for those looking to make money online. With the ever-growing demand for content on the internet, writers can now easily find well-paying jobs that allow them to work remotely and still earn a good wage. Many companies are eager to hire experienced content writers who have knowledge in specific topics or industries, so if you possess those skills it could be a great way of earning some extra cash from home.
Content Writer Salary
The average salary for a content writer varies greatly depending on experience, location and industry. According to the Bureau of Labor Statistics (BLS), content writers in the US earn an average annual salary of $56,000 as of May 2019. This figure can range from $30,000 to over $100,000 per year depending on individual abilities and expertise.

In addition to salary, many employers offer additional benefits such as health insurance and vacation time.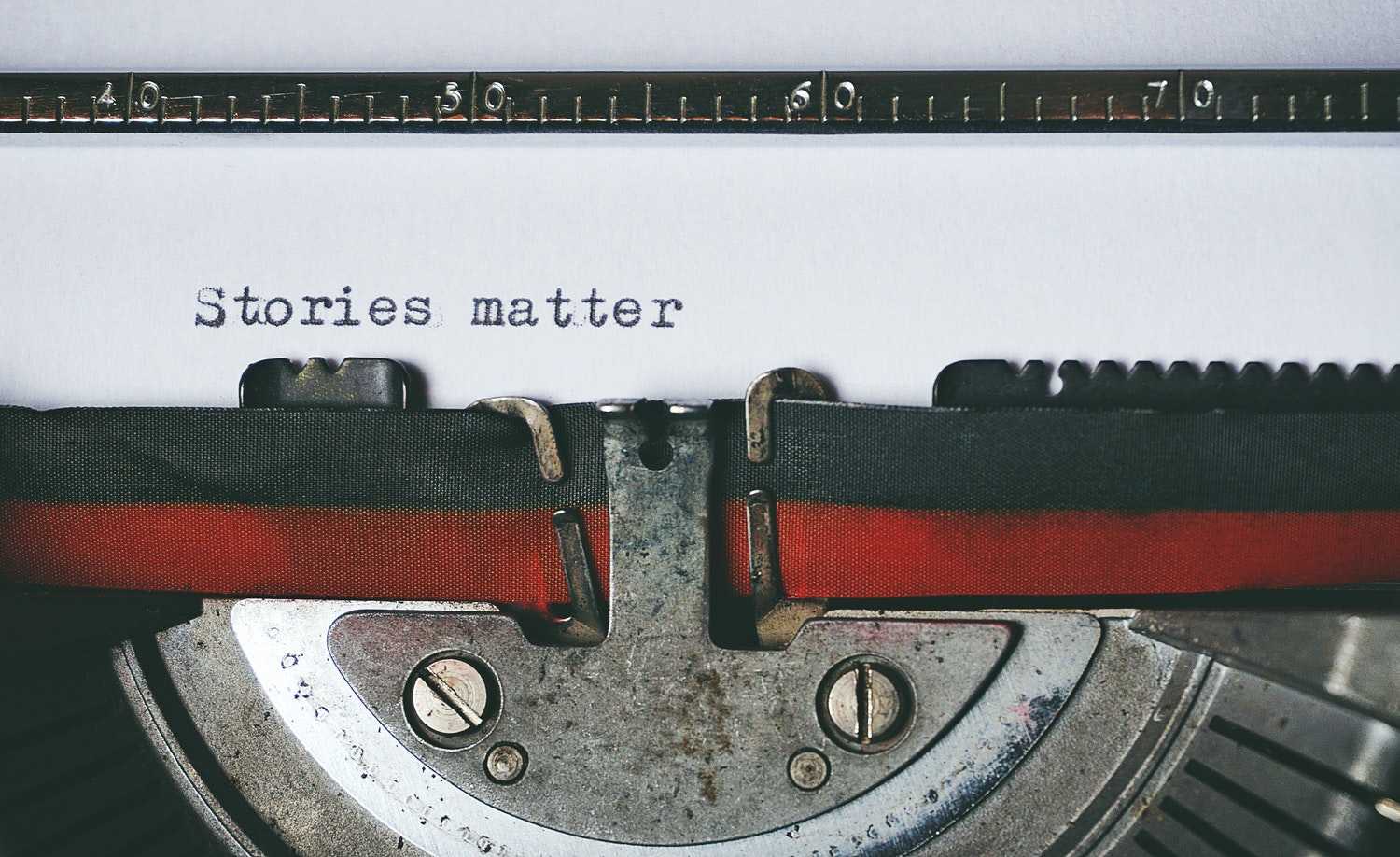 Credit: www.contentgrip.com
How Do I Become a Content Writer With No Experience?
If you are looking to become a content writer but have no experience, the good news is that it is possible! It may take some hard work and dedication, but with the right resources and motivation, anyone can become an experienced content writer. The first step in becoming a content writer is to build your portfolio.

Start by writing blog posts on topics related to what you want to write about. This will give you practice as well as show potential employers your skillset. You should also consider taking online courses or attending seminars on content writing so that you can learn more about the industry and hone your craft.

Additionally, join professional organizations for writers such as American Society of Journalists & Authors (ASJA) or National Writers Union (NWU). These organizations offer workshops and networking opportunities which are essential when starting out in any field. Finally, market yourself aggressively using social media platforms like LinkedIn or Twitter; post samples of your work and be sure to include any awards or accolades that you've received for your writing pieces—this will help employers recognize how valuable hiring you could be for their organization!

With these steps, combined with determination and perseverance, anyone has the ability to become an experienced content writer despite having no prior experience.
What Qualifications Do I Need to Be a Content Writer?
If you are considering becoming a content writer, there are several qualifications you should have in order to be successful. First, excellent written and verbal communication skills are essential for this role. You must be able to write clearly and concisely while also being able to effectively communicate with clients regarding their project needs.

Additionally, strong research capabilities will help you create accurate content quickly and efficiently. A good knowledge of grammar is also important as it ensures the quality of your work remains high throughout the writing process. Lastly, having some experience with SEO optimization can prove useful when creating content that follows search engine guidelines; this will make sure your content reaches its target audience more easily.

With all these qualifications in mind, having an eye for detail as well as creativity will go a long way in helping you stand out from other writers and create compelling pieces of work that capture readers' attention.
How Do I Make My First $1000 As a Content Writer?
As a content writer, the first step to making your first $1000 is to create a portfolio of work that showcases your writing ability. You should include samples of articles you have written and any other related projects such as blog posts, e-books, or web copy. Additionally, it's important to establish yourself in the industry by networking with potential clients and getting involved in online communities like freelance job boards or social media groups devoted to content writers.

Once you have built up relationships with potential employers, start pitching for jobs and build up an impressive list of pieces published on reputable sites. You can also use affiliate marketing programs as another method for earning money through content writing – by promoting products from companies such as Amazon Associates or Clickbank in exchange for commissions when customers make purchases through links that you provide. When starting out with this type of program it's best to focus on one product at a time so that you can perfect your sales pitch before moving onto more complex campaigns.

Finally, don't forget about creating digital products like e-books or courses which can be sold directly via sources like Gumroad or Patreon – these types of platforms offer great opportunities for earning passive income over the long term if managed correctly!
How Much Should I Charge for a 500 Word Article?
The amount you should charge for a 500 word article will depend on your experience in writing and the niche of the topic you are covering. If you have extensive knowledge and expertise in a specific subject matter, then you may be able to command higher rates than someone who has less experience. Additionally, if it is an industry that requires specialized research or technical know-how, then this too can influence how much to charge.

Generally speaking though, freelance writers typically charge per word for articles with shorter lengths like 500 words—anywhere from $0.02-$1 per word depending on their level of skill and the demand for their work. Writing blogs also generally pay a flat rate per post regardless of length which usually ranges between $50 -$200 depending on the blog's size and reputation within its respective industry. Ultimately, setting a rate is up to each individual writer based upon his or her own personal preferences as well as market forces so there isn't one definitive answer that works across all situations when it comes to determining how much money should be charged for a 500-word article.
Conclusion
In conclusion, becoming a content writer for beginners can be challenging and time consuming. However, with the right strategy and determination, you can become a successful content writer in no time. You must have an understanding of writing basics, create a portfolio and blog to showcase your work, network extensively with other writers and editors, join freelance marketplaces or job boards to find jobs online, continue learning new skills related to content creation by taking courses or reading books on writing topics.

With enough effort you will eventually be able to turn your passion into a full-time career as a professional content writer!
About us and this blog
We are a digital marketing company with a focus on helping our customers achieve great results across several key areas.
Request a free quote
We offer professional SEO services that help websites increase their organic search score drastically in order to compete for the highest rankings even when it comes to highly competitive keywords.
Subscribe to our newsletter!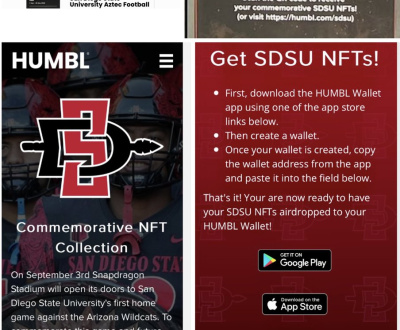 Yes, namecheap domain comes with email. Namecheap offers a free email forwarding…
[easy-share counters=1 counter_pos="inside" native="no" hide_total="yes" fullwidth="yes" fullwidth_fix="100"]