How to Become a Certified Content Writer
Becoming a certified content writer requires dedication and hard work. To become one, you must have an extensive knowledge of grammar and writing styles as well as creative skills to create compelling content. First, you need to complete your education in English or Journalism from an accredited institution.

Once done, look for internships or apprenticeships that allow you to gain practical experience in the field of writing. You can also consider taking online courses related to web copywriting and search engine optimization (SEO). This will help you understand how SEO-friendly content is created and used by businesses.

You should also stay up-to-date with the latest trends in digital marketing such as social media platforms, blogging tools and techniques for creating effective content campaigns. Additionally, participate actively on various forums where other writers discuss their experiences so that you can gain valuable insights into the industry. Finally, build a portfolio of your best work samples which demonstrate your capabilities in developing great content pieces for different types of audiences including websites, blogs and social networks sites like Facebook & Twitter etc..

With these steps taken care off ,you can apply for certification programs offered by reputed organizations such as Content Marketing Institute (CMI) or American Writers & Artists Inc.(AWAI). Passing all tests within these certification programs will make officially certify you as a professional Content Writer!
Develop Your Writing Skills: The first step to becoming a certified content writer is to develop your writing skills
Take courses or read books that can help you hone your craft and improve your overall grammar, punctuation, spelling, structure, and style of writing
Get Professional Experience: Once you have developed the necessary skills for content writing, it's time to get some professional experience in the field
Find an internship or volunteer opportunity at a company that will allow you to gain hands-on experience in creating quality content for various digital platforms including blogs, websites, ebooks etc
3
Research Certification Programs: There are many certification programs available today designed specifically for aspiring writers looking to become certified content writers
Do research on these programs online and find one that best suits your needs and budget as well as offers course material relevant to developing quality written materials in the digital age
Complete Coursework & Pass Examination: To complete any given program's certification process ,you must successfully complete all required coursework and then pass an examination with a minimum score set by each individual program provider
Passing this exam certifies that you have met their standards of excellence in regards to producing written material suitable for publication online
3 FREE Content Writing Courses with Certificate | Unlock Earnings
Google Content Writing Course
If you're looking to enhance your writing skills and learn how to write content for the web, a Google Content Writing Course is a great way to get started. This course covers topics such as keyword research, SEO optimization, content marketing best practices and more. You'll also have access to helpful tools like the AdWords Keyword Planner and Google Trends that will help you create effective content that resonates with readers.

With this comprehensive training program from Google, you can become an expert in online writing quickly and easily!
Free Content Writing Courses With Certification
If you are looking for a way to develop your content writing skills, then taking a free content writing course with certification is an excellent option. These online courses provide comprehensive instruction on topics such as SEO best practices, effective copywriting techniques, and how to create compelling web content. Upon completion of the course, participants receive a certificate that validates their knowledge and experience in the field of content writing.

Whether you're just starting out or have been working as a freelancer for some time, these courses will help you hone your craft and take your career to the next level.
Free Online Courses for Content Writing
Content writing is an important skill for anyone who wants to make a career in digital marketing, journalism, or another related field. Luckily, there are numerous free online courses available that can help you gain the knowledge and skills needed to become an effective content writer. These courses cover topics such as researching and organizing facts and ideas, choosing appropriate words and phrases, developing compelling headlines and titles, understanding grammar rules, formatting text correctly, understanding SEO principles, creating engaging visuals for social media posts, using various tools to create engaging content quickly and efficiently – just to name a few!

With all of these resources at your fingertips, it's never been easier to become a successful content writer.
Creative Writing Certifications
Creative Writing Certifications are increasingly becoming a popular way to gain expertise in the field of creative writing. These certifications can be obtained from accredited universities, colleges and organizations and are designed to give aspiring writers an edge when it comes to honing their craft and pursuing a career in this fast-paced industry. With these certifications, individuals can learn about the fundamentals of writing for different mediums such as film, television and literature as well as get insight into how to effectively market themselves.

Creative Writing Certifications provide students with the necessary skills needed for success in today's competitive job market.
How to Become a Content Writer
A career as a content writer is an excellent choice for those who have strong writing skills and love to research new topics. To become a successful content writer, it's important to hone your writing style by reading extensively and practicing regularly. Additionally, having knowledge of SEO practices can help you create effective written materials that are optimized for search engines.

Lastly, companies often prefer candidates with relevant experience or certifications in the field of content writing that demonstrate their proficiency in the craft.
Free Online Content Writing Courses for Beginners
If you're looking to get started in content writing and don't know where to begin, free online content writing courses for beginners can be a great way to learn the basics. These courses typically cover topics such as grammar, punctuation, style guides, SEO best practices, and tips on how to write effective copy. With the help of these courses, budding writers can gain valuable insight into the craft of content writing and develop their skills further.
What is Content Writing
Content writing is a form of online writing that focuses on creating content for websites, blogs, and other forms of digital media. Content writers create articles, blog posts, product reviews, press releases, website copy and more to inform readers about topics related to the company or brand they are representing. They must be able to convey information in an engaging way while staying within the confines of SEO best practices.

Content writers use their creativity and research skills to develop compelling stories that draw readers into whatever subject matter they're covering.
Best Content Writing Courses Free
One of the best ways to learn content writing is by taking free online courses. With so many resources available, there are numerous content writing courses that provide comprehensive information about the art and craft of storytelling. These free courses range from beginner-level basics to more advanced topics such as SEO copywriting and social media marketing.

Through these classes, you can gain a better understanding of what it takes to create effective pieces for any audience, making them an invaluable tool for anyone looking to break into this field or improve their current skillset.
Credit: online.maryville.edu
What Qualifications Do I Need to Be a Content Writer?
To become a successful content writer, you'll need to possess certain qualifications. First and foremost, you should have excellent written communication skills. Content writers must be able to craft engaging stories that draw readers in, so it's important that your writing style is clear and easy to understand.

Additionally, having an eye for detail and good grammar are essential qualities for any professional writer. You will also need knowledge of various formats such as web copywriting, blog posts, press releases and social media updates. Having experience with different types of media is highly advantageous when applying for content writing roles.

Furthermore, proficiency in SEO best practices can help make sure your work reaches the right audience and performs well on search engines. In addition to these technical qualifications, research skills are invaluable since they enable writers to develop original ideas while remaining accurate and trustworthy sources of information. It helps if you're familiar with key topics related to digital marketing or other industries relevant to the target audience; this allows you to easily tailor content according to their needs better than those who don't possess this background knowledge.

Finally, being organized enough is necessary as it lets you prioritize tasks effectively while meeting deadlines efficiently – both key traits needed by any freelance or full-time content writer!
How Do I Get a Certificate for Content Writing?
If you are looking to get a certificate for content writing, the first step is to decide what type of certification you want. There are many different certifications available that focus on various aspects of content writing including technical writing, SEO-focused copywriting, and creative content creation. Depending on your goals and experience level, one type of certification may be better suited for you than another.

Once you have determined which kind of certification would best suit your needs, it's time to look at the different options. Most certificates require some form of training or coursework in order to receive them; there are plenty of online courses and workshops specifically designed for those interested in becoming certified in content writing. It's important to research these programs thoroughly before committing so that you can find one that fits your budget and provides quality instruction.

Additionally, if possible try reaching out to someone who has already gone through the program so they can provide further insight into its effectiveness. After completing any required training or coursework needed for certification, it will be necessary to pass an exam as well as demonstrate proficiency with certain skills related to the field such as grammar knowledge and understanding how search engine optimization works within a written piece of work. After all requirements have been met successfully then a certificate should be awarded from whichever organization provided the training materials or administered the exam itself (such as iWriter).

Being able to proudly present this certification will open up new doors when seeking employment opportunities since employers like seeing potential hires having taken their own initiative towards improving their skillset by obtaining additional qualifications in their area of expertise!
Are There Certifications in Content Writing?
Yes, there are certifications available in content writing. A good content writer must possess excellent written and verbal communication skills as well as a deep understanding of the target audience. Content writers need to be able to write compelling copy that will engage readers and encourage them to take action or purchase products/services.

As such, there is an increasing demand for professionals with certification in this field. There are various organizations offering courses and certifications related to content writing, including Copyblogger Certification, Certified Content Marketer (CCM), Advanced Digital Writing Certificate Program from the American Writers & Artists Institute (AWAI) and more. These courses cover topics such as SEO optimization, keyword research, grammar & punctuation rules as well as best practices for creating high-quality web content that ranks well on search engines.

Taking up one of these courses would definitely help aspiring writers gain valuable knowledge about effective digital marketing strategies using quality written materials – something that's essential for any successful online business today!
How Do I Become a Content Writer With No Experience?
If you're looking to become a content writer but don't have any experience, don't worry! There are plenty of ways to get started. To begin with, it's important to understand that writing is a skill that takes time and practice.

Therefore, the best way to gain experience if you don't already have any is by writing as much as possible. This could mean starting your own blog or website where you can share your thoughts on various topics; volunteering for an organization or company in need of content writers; or taking some online courses in copywriting and other related skills. Additionally, having a portfolio of previously published works can be extremely helpful when applying for jobs so make sure you keep track of anything you've written along the way – this will give prospective employers an idea of what kind of work they can expect from you.

Finally, networking with other experienced content writers may also help open up opportunities since many people find their first job through referrals from someone else in the industry. All these strategies should help get your foot in the door when it comes to becoming a successful content writer regardless of how much (or little) prior experience you have!
Conclusion
In conclusion, becoming a certified content writer is an achievable goal. With the right resources and dedication, anyone can become a successful content writer. It is important to keep up-to-date on the latest trends in content writing, build your portfolio of work, find reputable certification programs that fit your needs and budget, take advantage of networking opportunities within the industry, and develop strong technical skills.

Once you have all these pieces in place you are well on your way to becoming a certified content writer!
About us and this blog
We are a digital marketing company with a focus on helping our customers achieve great results across several key areas.
Request a free quote
We offer professional SEO services that help websites increase their organic search score drastically in order to compete for the highest rankings even when it comes to highly competitive keywords.
Subscribe to our newsletter!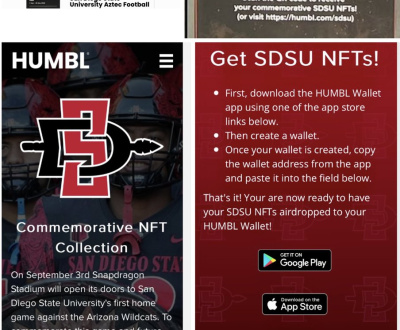 Yes, namecheap domain comes with email. Namecheap offers a free email forwarding…
[easy-share counters=1 counter_pos="inside" native="no" hide_total="yes" fullwidth="yes" fullwidth_fix="100"]