How to Interview a Content Writer
When interviewing a content writer, it is important to ask questions related to their writing experience and skills. Start by asking about the type of writing they have done in the past such as blog posts, articles, web copy or other material. Ask them what kind of topics they are most comfortable with and how long it typically takes them to complete projects.

Inquire about their research process – do they develop an outline first? Do they use tools like keyword research for SEO purposes? Are there any additional services that can be provided (e.g., editing)?

Also ask if the candidate is familiar with any particular CMS platforms and which ones they prefer working on. Finally, make sure you discuss payment terms up front including rate per hour/word count/project completion as well as timelines for delivery of work.
Prepare a list of questions: Before the interview, prepare a set of questions that will give you an idea about the content writer's experience, skills and writing style
Consider asking questions related to their past work, subject matter expertise,any SEO knowledge they may have as well as their availability and rates
Research candidates: Look at the content writers resume or portfolio in advance so that you can make sure they have relevant experience for your project needs
Set up an interview: Schedule an initial meeting via phone or video call with potential candidates so you can get to know them better and ask any additional questions you might have before making your decision
During this time be sure to discuss things like expectations from both sides and how often updates should be made on the project throughout its duration
Ask for samples: Request examples of previous work from each candidate during the interview process in order to assess their writing abilities more accurately
This will help ensure that these content writers are capable of producing quality material for your project requirements
5
Make a decision : After completing all interviews , compare notes on each candidate in order to decide who is best suited for your particular assignment needs
Take into account not only skill level but also price point when selecting a suitable writer for hire
Top 20 Content Writer Interview Questions and Answers for 2023
Interview Questions for Content Writer Fresher
As a content writer fresher, you should expect to be asked questions about your writing experience, understanding of SEO principles and knowledge of the latest trends in digital media. Your interviewer will likely want to know what type of writing interests you most as well as any challenges or successes you have had with previous projects. Additionally, they may ask for specific examples of pieces that you are proudest of so that they can get an idea of your style and capabilities.
Content Creator Interview Questions And Answers
Content creators are an important part of the digital marketing and media landscape. Interviewing potential candidates for content creation roles requires asking questions that will help identify the right person for the job. Questions should be tailored to cover topics like experience with creating different types of content, understanding of SEO best practices, knowledge of analytics tools, and ability to think strategically about content goals.

Additionally, good answers from a candidate should demonstrate their enthusiasm for content creation and provide examples that highlight their skills in this area.
Why Should We Hire You for Content Writing Answer
As a content writer, I bring creativity and sharp writing skills to the table. My experience spans over 5 years in both freelance and corporate roles crafting engaging blog posts, articles, website copy and more that help promote products/services while driving organic traffic. I understand SEO best practices and how to tailor content for maximum visibility on search engines.

With my proven track record of success, I am confident that I can create results-oriented copy that will increase sales/conversions for your business.
Written Test Questions for Content Writer
Content writers are often required to demonstrate their knowledge of the subject matter they write about by taking a written test. Questions on such tests can vary greatly depending on the specific content writer position and type of writing, but may include topics such as grammar, style guidelines, formatting rules, research techniques, and even industry-specific terminology. Answering these questions accurately will show potential employers that you have what it takes to be an effective content writer.
Content Writer Interview Questions And Answers for Freshers Pdf
Aspiring content writers should be prepared to answer a variety of questions during an interview. Commonly asked questions include "What motivates you to write?", "What experience do you have writing content?", and "Describe your writing process?". Having a clear understanding of the job requirements, as well as the ability to articulate strengths and weaknesses, can help freshers make an impact in their interviews.

Fortunately, there are numerous resources available online that provide sample answers for common content writer interview questions and answers for freshers pdfs. These resources can help applicants prepare for their upcoming interviews by giving them insights into what employers may ask them.
Content Writing Questionnaire
A content writing questionnaire is a great way to learn more about the needs of your target audience and how your written materials can best meet those needs. This type of questionnaire typically contains questions related to topics such as the types of content that are most interesting to readers, preferred style and tone, desired length, frequency of updates, and other relevant information. The answers you get from this survey will help guide your content creation process for maximum effectiveness.
Content Writer Interview Questions Quora
When it comes to interviewing potential content writers, there are some key questions that you should ask. Quora is a great resource for discovering what other employers and recruiters have asked in the past. Common questions include inquiring about their writing process, experience with SEO, ability to manage multiple projects simultaneously, and knowledge of content management systems like WordPress.

Additionally, make sure to ask candidates about their strength in research and communication skills as these two components will be essential for success as a content writer.
Seo Content Writer Interview Questions
As a business owner looking to hire a SEO content writer, it's important you ask the right questions during your interview. Some good questions to consider are: What experience do you have in writing for search engine optimization? How familiar are you with current trends and best practices in SEO?

Are you knowledgeable about keyword research and how it relates to content creation? Do you have any examples of successful SEO campaigns or pieces of content that you've written? Lastly, what strategies can you offer our company when it comes to creating effective SEO-focused content?

Asking these types of questions will ensure that your potential new hire is up-to-date on all the latest techniques and trends related to SEO writing.
Credit: toughnickel.com
What Questions Should I Ask a Content Writer?
When interviewing a content writer, there are several key questions you should ask to ensure that the candidate is capable of producing high quality content. Start by asking about their experience in writing for your industry and what types of topics they have written about before. You'll also want to inquire about their writing process; do they conduct research, use keywords for SEO purposes, or follow a particular format?

Additionally, it's important to understand how the writer will be able to create engaging and original content. Ask them for examples of work that demonstrate creativity as well as an ability to craft compelling stories. Finally, you should discuss the timeline expectations for each project – when can they deliver drafts and final pieces?

Be sure to get an understanding of how long it typically takes them from start-to-finish with similar projects so that you know what kind of turnaround time you can expect. Asking these questions during the hiring process will help ensure that you find a content writer who meets all your requirements and produces high quality work on time!
How Do You Interview a Writer?
When interviewing a writer, the best approach is to focus on their writing experience, style and qualifications. Start by asking about their background in writing; how long have they been writing for? What kind of projects have they worked on previously?

This will give you an indication of how experienced and knowledgeable the writer is. Next, ask questions about their creativity and ability to craft compelling stories with engaging characters. Inquire about any awards or recognition that may indicate excellence in creative writing abilities such as journalism awards or literary prizes.

Ask them if they prefer certain genres and why this particular genre appeals to them most. Finally, inquire into the actual process when it comes to creating content – do they typically brainstorm ideas first before committing anything onto paper? Do they research extensively before starting a project?

How many drafts do they go through until reaching completion? By understanding their work flow better, you can determine if the hiree's process fits well within your company's requirements.
How Do You Interview a Content Creator?
When interviewing a content creator, it is important to make sure that the individual has the right skills and experience for the job. Start by asking them about their background in content creation, including any relevant education they may have had or projects they've worked on in the past. Ask how comfortable they are with different types of media such as videos, audio recordings, and images.

Also inquire into their knowledge of digital tools like Adobe Creative Suite and other software used for creating content. It is also important to ask questions related to their writing style; do they prefer more traditional approaches or are they open to experimenting? Lastly, don't forget to find out what type of creative process works best for them – do research before hand so you can tailor your interview accordingly!
How Do You Ace a Content Writing Interview?
Acing a content writing interview isn't as difficult as it may seem. Here are some tips to help you prepare for your next content writing interview: 1. Read up on the company and industry before the interview – this will give you valuable insight into their needs, values, and what kind of person they're looking for.

2. Research popular topics in the field so that you can demonstrate a knowledge of trends, current events or recent developments related to content writing during your conversation with the interviewer. 3. Practice talking about yourself and be prepared to answer common questions like 'Why do you want to work here?' and 'What makes you stand out from other candidates?'. 4. Have examples ready of your past work so that you can showcase your skillset when asked by the interviewer.

Also make sure to have an idea of how these pieces would fit into a larger strategy/campaign if relevant! 5. Prepare some questions ahead of time – this shows interest in both the organization and position itself; it also gives you an opportunity to learn more about what working at their company is like (in case there wasn't enough information available beforehand). 6. Be confident throughout – don't be afraid to share ideas or ask clarifying questions if something seems unclear during any part of the process!
Conclusion
Overall, the interview process for a content writer is both important and complex. Not only should you assess their writing skills to make sure they can create great content, but it's also essential to determine if they have the right mindset and attitude that will help them succeed as a content writer in your organization. By taking the time to ask detailed questions about their experience, qualifications, interests, professional goals and work style during an interview with a potential content writer candidate you can ensure that you're making the best hiring decision possible.
About us and this blog
We are a digital marketing company with a focus on helping our customers achieve great results across several key areas.
Request a free quote
We offer professional SEO services that help websites increase their organic search score drastically in order to compete for the highest rankings even when it comes to highly competitive keywords.
Subscribe to our newsletter!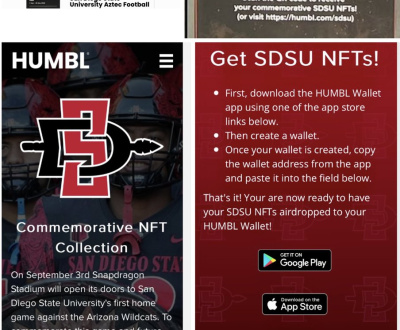 Yes, namecheap domain comes with email. Namecheap offers a free email forwarding…
[easy-share counters=1 counter_pos="inside" native="no" hide_total="yes" fullwidth="yes" fullwidth_fix="100"]