How to Introduce Yourself As a Content Writer
My name is [Name], and I am a content writer with experience in crafting compelling, engaging stories for various audiences. My strength lies in my ability to research and write quickly while adhering to the brand's voice and tone. My background includes working as a freelance writer, copyeditor, and creative strategist for both large corporations and small startups.

I specialize in writing blog posts, web articles, press releases, product descriptions, email campaigns etc., that are informative yet entertaining at the same time. With an understanding of SEO best practices and knowledge of how to optimize digital content for maximum visibility on search engine results pages (SERPs), I can help businesses reach their target audience more effectively than ever before. With my skillset combined with strong organizational skills and commitment to deadlines; I am confident that I will be able to deliver high-quality content that meets your needs every single time!
Step 1: Start by introducing yourself and your background
Provide a brief description of your professional experience, as well as any relevant skills or achievements that you have acquired
Step 2: Explain why you are interested in becoming a content writer
Showcase the skills and abilities that make you an ideal candidate for the position, such as research capabilities, writing ability, creativity and problem-solving skills
Step 3: Highlight any previous work experience related to content writing or related fields
Talk about specific projects that demonstrate your knowledge of the subject matter and how it can be applied to this particular job role
Step 4: Demonstrate your enthusiasm for taking on new challenges in content writing with examples from previous jobs or personal experiences if applicable
Showcase how you have used previous knowledge to produce successful outcomes when working with clients in similar roles before
Step 5: Conclude by expressing interest in meeting with the hiring manager further discuss how your qualifications will benefit their organisation's goals and objectives through effective content creation strategies
Top 20 Content Writer Interview Questions and Answers for 2023
I am a Content Writer
As a Content Writer, I specialize in creating meaningful content that engages and informs readers. My passion lies in researching topics, crafting compelling stories, delivering effective messaging, and optimizing content for search engine visibility. I have experience with a variety of different platforms including websites, blogs, social media accounts, press releases and more.

With my help you can ensure your audience is getting the most out of your content by providing them with engaging and informative material they will actually want to read!
Introduce Yourself As a Writer Essay
Writing an essay about yourself as a writer can be both exciting and daunting. It is an opportunity to explore your own creative voice, reflect on the writing process and share insights into how you approach each project. This type of essay provides readers with a glimpse into who you are as a writer – any challenges or successes you've faced, the genres or topics that interest you most, and what makes your work unique.

Furthermore, it allows for self-reflection and growth in the craft by identifying areas where improvement may be necessary.
About Me for Writers Lab
Writers Lab is a great resource for anyone who loves to write and wants to hone their craft. Whether you're an aspiring writer, a seasoned professional or just someone who enjoys writing as a hobby, Writers Lab provides resources such as tutorials, courses and webinars that can help you become the best writer possible. So if writing is your passion, come join us at Writers Lab!
Content Writer About Me Sample
A content writer about me sample should include a brief introduction to the writer's professional background, their areas of expertise, and any awards or recognition they have received for their writing. Additionally, it should provide links to published works so readers can get an idea of the type of work the writer produces. Finally, it is important to include contact information so potential clients or employers can easily reach out with questions or job opportunities.
Author Introduction Example
An author introduction example may include a brief overview of the author's background, qualifications and areas of expertise. For example, you may introduce yourself as an experienced writer who has published several books on various topics. You could also mention any awards or accolades that you have earned for your writing, or highlight any particular skills that you possess which make you qualified to write about specific topics with authority.
How to Describe Yourself As a Writer
As a writer, it is important to be able to accurately describe yourself. To do this, focus on your strengths and weaknesses as a writer. Consider what you are good at such as creative writing, research skills or persuasive writing; also think about what areas you need to improve in such as grammar or structure.

Additionally, identify any particular styles of writing that you specialize in like blog posts, articles or even fiction stories. Finally, make sure to reflect on the type of content that interests you and that best suits your skill set so that potential employers can get an accurate perception of who you are as a writer.
Signing in As a Writer Introduction Example
Writing can be an intimidating endeavor, but it doesn't have to be! With the right introduction, signing in as a writer can become much more comfortable. A great way to get started is by introducing yourself and your goals for writing.

Explain what topics you are most interested in exploring and why they matter to you; this will help establish credibility with other writers who may come across your work. Additionally, briefly highlighting any past experiences or successes that relate to writing can provide helpful context for readers. Taking these steps will ensure that everyone knows where you stand when signing in as a writer – setting the stage for productive conversations and creative collaboration!
Describe Yourself As a Writer Using Five Adjectives
I am an ambitious, creative, disciplined, reflective and organized writer. I strive to create content that is meaningful and thought-provoking while also being entertaining. I work hard to express myself clearly and accurately by using the right words in the right order.

My writing process involves research, outlining ideas and editing for clarity. With each new project, I challenge myself to grow as a writer so that my readers can benefit from new insights into topics of interest.
Credit: www.presentationexpressions.com
How Do I Describe Myself As a Content Writer?
As a content writer, I am passionate about creating compelling pieces of writing that are informative and engaging. My work is always tailored to the desired audience, taking into account key factors such as tone, clarity, and accuracy. I have a knack for finding the right words to convey an idea in a way that grabs attention and drives readers to take action.

My research skills allow me to quickly identify relevant topics for articles and blog posts as well as provide accurate facts within them. To ensure my clients' satisfaction with my work, I strive to stay up-to-date on best practices in content marketing strategies so that each piece is optimized for search engines and social media platforms. Additionally, I am experienced in managing multiple projects simultaneously while meeting tight deadlines with quality results every time.
How Do You Start an Introduction in Content Writing?
Starting an introduction in content writing can seem intimidating, but with some thoughtful planning and creative expression it doesn't have to be. When considering how to begin your introduction, think about what you want readers to take away from your piece. Do you want them to feel informed?

Inspired? Entertained? Once you have identified the main purpose of your work, use that as a guide for crafting a strong opening sentence or two that will draw readers in and set the tone for the rest of your content.

Additionally, consider introducing yourself or providing background information such as when and why you created this particular piece – doing so will create an immediate connection between author and reader. Finally, don't forget that even if starting off is difficult, practice makes perfect: write several drafts of your introduction until it feels just right!
How Do I Sell Myself As a Content Writer?
As a content writer, there are many ways to sell yourself and your services. First, make sure you have a portfolio of work that showcases what you can do. You should also create an online presence by getting involved in social media and networking with other writers.

Be sure to include examples of the types of writing that you're experienced in on all platforms – this will help potential employers see the value in hiring you for projects. Additionally, it would be beneficial to join freelance websites such as Upwork or Fiverr which allow businesses to connect with vetted freelancers for their various needs. Lastly, utilize any contacts or connections you may have who might need content written – don't be afraid to reach out!

By taking these steps, you can increase your visibility as a content writer and make yourself more attractive as a hire.
How Do You Introduce Yourself in Professional Writing?
When introducing yourself professionally, it is important to keep your introduction concise yet informative. Begin by stating your name and current job title or professional role. If applicable, add a few details about the company you work for and/or any credentials that would be useful for readers to know.

Depending on the social context of your letter, email, or other form of communication, you may wish to include some information about your areas of expertise as well as any relevant accomplishments or awards you have achieved in regards to those skillsets. In addition, feel free to mention any hobbies or interests that could help give an idea of who you are outside of work if appropriate. However, when doing so make sure they are still relevant and not too personal—it's best practice to remember who the audience is here and adjust accordingly!

When writing in this capacity always do what feels most comfortable while also remaining respectful; there's no exact formula!
Conclusion
In conclusion, introducing yourself as a content writer is an important step in the journey to becoming a successful freelancer. It's essential to present yourself professionally and confidently, research potential clients before reaching out, and craft unique messages tailored for each client you contact. Following these steps can help you make meaningful connections that could lead to rewarding opportunities in the future.
About us and this blog
We are a digital marketing company with a focus on helping our customers achieve great results across several key areas.
Request a free quote
We offer professional SEO services that help websites increase their organic search score drastically in order to compete for the highest rankings even when it comes to highly competitive keywords.
Subscribe to our newsletter!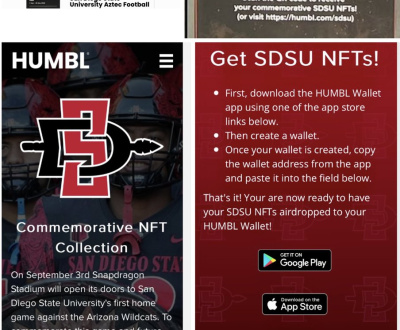 Yes, namecheap domain comes with email. Namecheap offers a free email forwarding…
[easy-share counters=1 counter_pos="inside" native="no" hide_total="yes" fullwidth="yes" fullwidth_fix="100"]