How to Create Content for Local Landing Pages for Seo
Creating content for local landing pages for SEO should be done strategically with the goal of boosting local search engine rankings. First, identify the keywords that best reflect your business and its offerings in each geographic area you serve. Then create a unique landing page for each keyword, optimized with localized content.

On these pages include information about relevant services offered in that particular area, customer reviews from customers who have used those services, and detailed descriptions of products or services available to customers in the location. Make sure to use geo-targeted language on each page such as city names to increase relevance and further optimize it for local searches. Finally include contact forms or store locator tools so customers can easily find more information or book an appointment if they are interested.
Research Your Audience: Before creating content for your local landing pages, it is important to first understand who you are targeting
Research and analyze the needs of your target audience in order to create relevant and engaging content that will be attractive to them and help draw them in
Additionally, you should also research keywords related to the services and products you offer, as this will help optimize your page for search engine optimization (SEO)
Create a Relevant Headline: The headline of your landing page is extremely important because it helps capture the attention of visitors
Make sure that the headline offers something unique or interesting about what you have to offer –– this will encourage viewers to read further into what's on the page
Additionally, make sure that any keywords included in the headlines match those used in other parts of your content so they can be picked up by search engine algorithms easily
Write Engaging Content: Once you have determined who you want to reach with your landing page and created an effective headline, it's time focus on writing compelling body copy for readers interested enough click through from their initial searches or ads they saw elsewhere on social media or other platforms online
Highlight benefits when possible but don't forget facts too; most readers like substance along with emotion as part of their decision-making process when presented with new products/services/information! 4 Optimize For Local SEO : Providing local information such as address(es), phone number(s), maps etc
, helps ensure that customers can find all necessary contact information quickly without having to do more searching around after reading through your content
This may also help Google index your site better since now more than ever before there's a greater emphasis being placed on providing accurate location-specific info across webpages & websites
Furthermore , adding links back from local citation sites like Yelp & Yellow Pages goes even farther towards helping searchers locate relevant website results near them !
Local SEO Landing Pages: How I Build City Pages That Rank #1 on Google
Local Landing Page Examples
Local businesses are increasingly looking to create landing pages that target their local audience. Local landing pages provide an effective way for local businesses to connect with potential customers in their area. Examples of successful local landing page strategies include providing localized content, creating maps and directions, offering contact information specific to the region, showcasing reviews from local customers, and displaying customer testimonials.

Local businesses can benefit greatly from having a well-crafted landing page tailored to their individual needs and location.
Seo Landing Page Examples
Search Engine Optimization (SEO) landing pages are designed to capture a search engine user's attention and drive them to take action. SEO landing page examples can include product or service-specific pages, promotional offers, content downloads, subscription forms, etc. By optimizing their SEO landing page for keywords related to their business or industry, companies can increase their visibility in search results and gain more customers.
How to Appear in Multiple City Searches With One Website
If you want to reach a larger audience and get your business seen in multiple cities, appearing in multiple city searches with the same website is a great way to do so. By optimizing local SEO for each city, adding location-specific content, and creating targeted landing pages for different locations, it's possible to appear in numerous searches across various cities at once. This can help you expand your customer base and drive more traffic to your site.
Location Page Examples
Location page examples are web pages that showcase a business's physical location and hours of operation. They often include photos, maps, and contact information to make it easy for customers to find what they're looking for. Additionally, these pages can also be used to promote events or special offers associated with the store.

By providing detailed and up-to-date information about their locations online, businesses can ensure potential customers have all the information they need before visiting in person.
City Landing Pages
City landing pages are webpages designed specifically for a particular city or region. These pages provide information about local services, businesses and events in the area, as well as other important resources such as maps, directions and contact details. City landing pages can be used to target potential customers and increase visibility of local companies online, making them an essential part of any digital marketing strategy.
Wix Local Seo
Wix Local SEO is a great tool for small business owners looking to promote their businesses online. It can help you optimize your website, list it on local directories, and get more visibility in search engine results. With Wix Local SEO you can easily identify the keywords that are most relevant to your business, create a customized content strategy based on those keywords, and monitor your progress over time.

This way you'll be able to maximize the potential of your website in local search results and reach more customers!
WordPress City Pages
WordPress City Pages is a great way to create web pages for cities and towns. With this feature, you can easily set up city-specific websites with custom content such as news, events, local businesses listings and more. Designed to be user friendly, WordPress City Pages allows users to add their own content and control the look of their website without needing any coding knowledge or experience.

This makes it an ideal choice for people who want an easy way to share local information with their communities.
Google My Business Checklist
If you're looking to get the most out of your Google My Business listing, then a checklist can be a great way to keep track of what needs to be done. It's important that all the information included in your listing is accurate and up-to-date so potential customers can find you easily. A comprehensive checklist should include everything from verifying your business address and contact details, adding images, responding to reviews and updating business hours.

Additionally, double check that all categories applicable to your business are listed accurately as this will help ensure people searching for products or services like yours can find you more easily.
Credit: insites.com
How Do I Create a Local Landing Page for Seo?
Creating a local landing page for SEO is an important step to help boost your website's visibility in search engine rankings and drive more traffic to your site. A local landing page is a dedicated space on your website that focuses on a specific location, such as the city or state where you do business. By creating this type of content, you can provide value to potential customers by giving them localized information about products, services, and other details related to their geographic area.

To create an effective local landing page for SEO purposes, start by researching keywords related to both the geographical area and the service or product you offer. This will give you an idea of what people are searching for when they look up businesses like yours in their region. You should also include any key phrases or words that are associated with particular locations in order to make sure these terms appear prominently throughout your content so it ranks well in searches conducted within those areas.

Additionally, don't forget to optimize all images with relevant keywords so they rank high in image searches as well! Once you have chosen appropriate keywords and phrases for each page element, use them strategically throughout the text while writing compelling copy that speaks directly to readers from the given locality. Include detailed contact information along with maps showing how visitors can find your store or office if applicable; this gives potential customers further incentive to visit your website rather than one of its competitors'.

Finally, link back from other pages on your site (including blog posts) so that readers who stumble upon one of these pages end up visiting the main local landing page too!
How Do I Create Content for a Landing Page?
Creating content for a landing page is an important part of any successful digital marketing strategy. Landing pages are designed to capture leads and drive conversions, which means the content must be carefully crafted and optimized for maximum effectiveness. To create effective content for your landing page, start by understanding the purpose of the page – what action do you want visitors to take?

Once you have that goal in mind, then craft clear copy that speaks directly to your target audience, making sure it's easy-to-understand and engaging. Additionally, add visuals such as images or videos that help illustrate your point; this will make it easier for visitors to understand your message quickly. Finally, don't forget about optimizing keywords!

Make sure each piece of content includes relevant keywords and phrases so search engines can properly index it on their results pages—this will help increase web traffic levels too. With these tips in mind, you should now have all the tools necessary to create compelling content for a successful landing page experience!
Conclusion
The key to creating effective local content for landing pages is to focus on the needs and interests of your local audience. Keep in mind that you should always be providing valuable information, while also being mindful of SEO best practices. By doing this, you can create high-quality content that will help increase traffic and engagement with your website.

Utilizing all of these tips will help ensure that your local landing page content is both helpful and successful in helping you reach your desired goals.
About us and this blog
We are a digital marketing company with a focus on helping our customers achieve great results across several key areas.
Request a free quote
We offer professional SEO services that help websites increase their organic search score drastically in order to compete for the highest rankings even when it comes to highly competitive keywords.
Subscribe to our newsletter!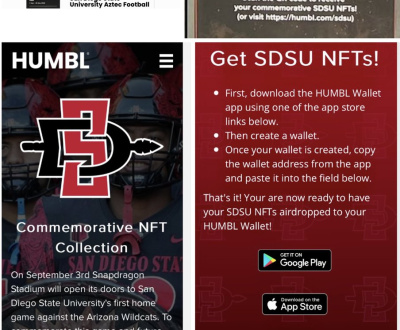 Yes, namecheap domain comes with email. Namecheap offers a free email forwarding…
[easy-share counters=1 counter_pos="inside" native="no" hide_total="yes" fullwidth="yes" fullwidth_fix="100"]