How to Write Content for Educational Website
Content writing for educational websites requires research, creativity and accuracy. First of all, come up with a clear plan on what you want to write about in your content. Gather enough data or information to support the claim made in your article.

Make sure that this information is reliable and accurate as it will be used by learners who are looking for knowledge or guidance. Develop a structure according to the topic discussed so that it can make easy for readers to understand the context of discussion. Use appropriate language which should not be too complex as well as avoid using any jargon's without proper explanation if needed.

Give examples where necessary and provide visuals such as diagrams, charts etc., wherever relevant because these can help students better understand concepts presented in articles easily .
Research: Before you start writing content for an educational website, it is important to research the topics and relevant information that should be included in the content
Make sure you are up-to-date on the subject matter and have a good understanding of what your target audience needs to know about the topic
Outline: Once you have done your research, create an outline for each page or article that will be written
This will help ensure all essential points are covered, as well as providing a framework for any additional information that may need to be included in order to provide complete coverage of the topic at hand
Write Content: Begin writing content with clarity and accuracy while keeping in mind your intended audience's level of knowledge on the subject matter being discussed
Be sure to include any visual elements such as graphics or videos if appropriate within reason and try not to overwhelm readers with too much text or complex language when possible using simple language whenever available so readers can easily understand key concepts without having their attention diverted by unnecessary details
4 Proofread & Edit : Read through your written content carefully multiple times before publishing it online; make sure there are no typos or errors present in grammar/punctuation/spelling etc
, check facts where applicable, delete irrelevant information, add more detail if needed, etc
, until everything looks perfect from every angle!
How to Write Content for Website? What is Web Content Writing? Full Tutorial
Educational Content Writing Examples
Educational content writing is a type of writing that communicates important information in an organized, easy to understand manner. It covers topics such as history, science, mathematics and other educational topics for readers of all ages. Educational content writers must be able to break down complex concepts into easily understandable language so that the reader can comprehend the material quickly and accurately.

Examples of educational content writing include textbooks, lesson plans, articles about teaching techniques or research papers on academic subjects.
Educational Content Writing Jobs
Educational content writing jobs are a great way for those with an interest in education to earn extra income. Writing educational materials such as lesson plans, curricula and activities can be a lucrative endeavor for those who have the skillset and passion to do so. Educational content writers may work independently or in collaboration with other educators to create engaging learning experiences that students can enjoy.

With the rise of digital technologies, there has been a surge in demand for educational content writers; as such, these professionals have become increasingly sought after by schools, universities and online learning platforms alike.
Content for School Website
Creating content for your school website can be an important part of getting the word out about your institution. Content should include information on the courses and programs offered, faculty members, student life activities and resources, upcoming events and news updates, as well as any other pertinent details that prospective students or their parents may want to know before making a decision. It's also important to update this information regularly so visitors have access to fresh material each time they visit the site.
About Us Content for School Website
Creating an 'About Us' page for a school website is essential in giving prospective students, families and visitors a sense of the school's mission and purpose. This page should include information about the history of the school, its values, goals and accomplishments. It should also provide contact information so that visitors can easily get in touch with the right person or department if they have any questions or need further information.
School Content Ideas
Creating content for school-related projects can be daunting, but with the right ideas, it can also be fun and rewarding. Content ideas include creating videos or podcasts about topics related to the curriculum, writing articles on current events in relation to course material, designing interactive quizzes and surveys that get students thinking critically about a subject matter, designing educational games that test knowledge on a certain topic, conducting interviews with teachers or professionals in the field of study being taught at school, and much more. With these creative content ideas for schools, you can engage your audience while making learning enjoyable!
Educational Topics for Content Writing
Content writing for educational topics requires extensive research and comprehensive knowledge of the subject. It includes creating content for online courses, instructional material, reference books, e-books as well as blog posts about education-related topics. Content writers must have strong skills in writing and researching to create engaging and accurate content that can be used by students in their learning process.

Additionally, they should also understand the importance of including visuals such as diagrams or illustrations to make the content more interesting and informative.
Writing for an Education Company
Writing for an education company is a great opportunity to combine your passion for writing with your love of learning. As an education writer, you will work with teachers, professors and researchers to create educational materials that help students learn and grow in their academic pursuits. You'll need excellent research skills, as well as strong organization abilities and clarity of expression in order to effectively communicate complex information about various topics within the field of education.

Additionally, creativity is important when designing content that appeals to different audiences. If you enjoy discovering new things while crafting engaging content for others, then writing for an education company may be the perfect fit!
Content on Education
As access to education has become more available, content on education has grown exponentially. From online classes and tutorials to educational apps and websites, there is a wealth of knowledge out there for people of all ages looking to learn more about almost any subject imaginable. Whether you're a student wanting to sharpen up your skills or an adult looking for lifelong learning opportunities, the internet can provide you with plenty of information that can help enhance your understanding and deepen your knowledge.
Credit: slideplayer.com
How Do You Write Educational Content?
Writing educational content requires careful planning and research. Before you begin writing, it is important to brainstorm ideas, identify a target audience, create an outline of key concepts and points you wish to cover, research supporting material as well as any relevant examples that may be used. Once the plan has been established, then the actual writing can begin.

Keep your language simple and concise while avoiding jargon or technical terms that might confuse readers who are unfamiliar with the topic. Make sure to include facts and figures when appropriate along with statistics or other data sources if applicable. As you write remember to stay focused on your main message by staying organized in both structure and thought process.

Additionally use visuals such as illustrations or diagrams whenever possible for better visual understanding of concepts being discussed in the text. Finally proofread all work carefully before publishing so that errors are eliminated from your final product thus providing a quality piece of educational content!
What is an Example of Educational Content?
Educational content is any form of digital or physical material that is intended for use in educational settings. Examples of educational content include textbooks, lesson plans, worksheets, multimedia presentations (such as videos and audio lectures), interactive activities (such as simulations and gaming applications), online courses, and even entire curriculums. Educational materials can be used to supplement traditional classroom instruction or can serve as stand-alone learning experiences.

No matter what format the educational content takes, it should focus on helping learners develop new skills, reinforce existing knowledge and understandings, practice problem solving strategies, explore different perspectives on a topic or issue, build critical thinking abilities, foster creativity and collaboration with peers or experts in the field – all while engaging them in meaningful learning experiences.
How Do I Create an Educational Content for My Website?
Creating educational content for your website can be a great way to engage your audience and provide them with valuable information. Educational content can come in the form of blog posts, podcasts, videos, downloadable resources or even webinars. Before creating any educational content it is important to determine who your target audience is and what topics they are interested in learning about.

Once you have identified these key points then you will need to begin researching potential topics that would be beneficial for this group of people. As part of your research it is also important to look at other websites which already offer similar educational material as this will give you an idea of what works well and what doesn't. When writing or recording the actual educational content ensure that it is easy to understand and provides plenty of examples so readers/listeners have a better understanding on how they might apply their new knowledge into practice.

Finally once all the necessary research has been completed make sure that any accompanying visuals used (such as images) are relevant and add value rather than detract from the overall topic being discussed. By following these steps you should be able create high quality educational content for your website which will help build trust with visitors whilst providing a useful service for them at the same time.
How Do I Create a Content Writing Website?
Creating a content writing website is a great way to showcase your writing skills and make money doing what you love. To get started, the first step is to decide on the domain name and hosting for your website. Once that's taken care of, you'll need to create an appealing design with engaging images, colors, and fonts that will draw visitors in.

On top of choosing a platform like WordPress or Wix that makes it easy to build pages quickly, consider investing in some plug-ins or themes so you can easily craft beautiful blog posts and webpages without needing any coding knowledge. You may also want to add contact forms so potential clients can reach out directly as well as opt-in forms for collecting email addresses from visitors who want more information about your services. Finally, make sure all your content is SEO optimized so search engines recognize it faster – this includes keyword research before publishing anything online!

With these steps done correctly, you should have no trouble creating an attractive content writing website that brings in plenty of traffic – good luck!
Conclusion
Creating content for educational websites can be a great way to share knowledge and help others learn more about topics you are passionate about. By following the tips outlined in this blog post, you should now have a better understanding of how to write engaging and informative content that will draw visitors to your website. From researching topics thoroughly, using visuals like images or videos, and creating an organized structure for writing posts, these steps can help create successful educational content that is both helpful and enjoyable for readers.

With careful planning and dedication, you can confidently create quality educational material that has the potential to reach many people.
About us and this blog
We are a digital marketing company with a focus on helping our customers achieve great results across several key areas.
Request a free quote
We offer professional SEO services that help websites increase their organic search score drastically in order to compete for the highest rankings even when it comes to highly competitive keywords.
Subscribe to our newsletter!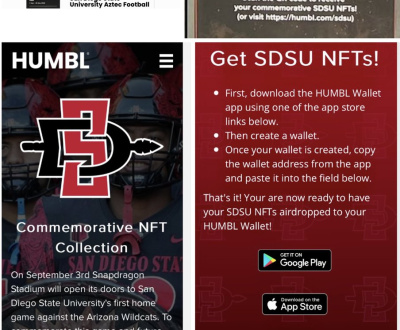 Yes, namecheap domain comes with email. Namecheap offers a free email forwarding…
[easy-share counters=1 counter_pos="inside" native="no" hide_total="yes" fullwidth="yes" fullwidth_fix="100"]