How to Write a Cover Letter for Content Writing Jobs
A cover letter for a content writing job should be concise and to the point. Start by introducing yourself and mentioning why you are applying for this particular position. Explain your experience, qualifications, strengths, and any other relevant information that will help you stand out from the competition.

Make sure to include examples of previous content writing work if available. Mention your knowledge of tone, style guides, SEO best practices, or whatever else is applicable to the position. Highlight what makes you unique as a writer; show how your skills can benefit the company specifically.

Be sure to do research on the company before writing so that you can mention specific details in order to make it clear that you understand their business model and needs. Proofread carefully before submitting; errors in grammar or spelling may reflect poorly on your ability as a writer even if they're minor mistakes!
Research the Company: Before you begin writing your cover letter, research the organization you are applying to and learn as much as possible about its mission and goals
This will give you a better understanding of how to tailor your cover letter for the job
Personalize Your Letter: When writing a cover letter, it is important that all elements reflect who you are and what qualities make you unique from other applicants
Make sure to personalize your message by using specific details about yourself such as relevant experience, accomplishments, or skillsets that fit with the position being offered
Demonstrate Your Writing Skills: Content writing jobs require exceptional written communication skills so be sure to emphasize this in your cover letter when discussing why you would be an ideal candidate for this role
Describe some examples of content pieces that best demonstrate your abilities and showcase how they translate into successful outcomes for organizations or businesses where applicable
4
Express Genuine Interest : Showcase genuine enthusiasm in the company's mission statement through highlighting ways in which their work resonates with yours or how it aligns with what drives your passion for content creation
This shows employers not only do understand their company but also value its core values making them more likely to hire someone just like you! 5
Conclude With Contact Information : Make sure to include contact information at the end of your cover letter such as phone number , email address , LinkedIn profile link etc
, so employers can easily reach out if interested in learning more about what makes you qualified for this particular role
Cover Letter Example For Freelance Writer Position
Content Writer Cover Letter for Upwork
When applying for a job as a content writer on Upwork, it is important to include an effective cover letter. The cover letter should be concise and provide an overview of your experience and qualifications related to the position. It should also explain why you are interested in the role and what advantages you bring to it.

In addition, make sure that you highlight any relevant skills or experiences that set you apart from other applicants, such as knowledge of SEO or expertise with specific writing software.
Short Cover Letter for Content Writer
A short cover letter for a content writer should highlight what makes you the best fit for the position while also providing a brief introduction to who you are and why your skills make you an ideal candidate. Include any relevant experience in writing, editing, or web design that may be applicable to the role. Additionally, mention your enthusiasm for learning new technologies and platforms and how it will benefit their organization.

Finally, express gratitude for being considered as a potential content writer for their team.
Sample Cover Letter for Content Writer Fresher
A sample cover letter for a content writer fresher should focus on the applicant's relevant qualifications and experience, as well as any specializations or skills that make them an ideal candidate. It should also emphasize their enthusiasm for writing and how they plan to contribute to the organization. Additionally, it is important to showcase your research capabilities and provide examples of any past work you have done in order to demonstrate your technical proficiency.
Creative Writer Cover Letter Sample
Writing a creative cover letter is an important part of any job application, as it helps employers see why you are the right person for the job. A good sample can provide inspiration and guidance for how to format your own document and what content to include. To create a successful creative writer cover letter, try using this helpful template that highlights your writing skills, experience in the industry, and passion for storytelling.

Make sure to include specific examples from past projects or works that demonstrate your expertise in order to get noticed by potential employers.
Cover Letter for Content Writer Internship
Finding a content writer internship can be an exciting opportunity for those interested in the field of writing. When applying for such a position, it is important to include a cover letter that outlines your qualifications, strengths and experience. Your cover letter should explain why you are suitable for the role and demonstrate your enthusiasm for the job.

Additionally, including examples from past work or academic projects can give potential employers insight into your abilities as a content writer.
Application for Content Writer Job
If you are looking to pursue a career as a content writer, be sure to demonstrate your writing skills and creativity when applying for the job. Include any relevant experience or education on your resume, and make sure that you create an effective cover letter that outlines why you believe you would be the best candidate for the position. Additionally, provide samples of your work if possible so potential employers can get an idea of what kind of content writer you are.
Cover Letter for Technical Content Writer
A cover letter for a Technical Content Writer is an important part of the job application process. It should provide insight into your relevant experience, technical writing skills and passion for communicating complex topics in an accessible way to different audiences. Additionally, it's important to demonstrate that you understand the requirements of the role and how you can contribute to their success as a Technical Content Writer.
Blog Writer Cover Letter
A blog writer cover letter is an important tool used to demonstrate your interest in a job and showcase your writing skills. In the cover letter, you should highlight any related experience or skills that make you qualified for the position, as well as provide examples of your work which can demonstrate how effective and creative you are as a writer. Additionally, be sure to explain why you believe that your specific style or approach would fit well with the company's blogging efforts.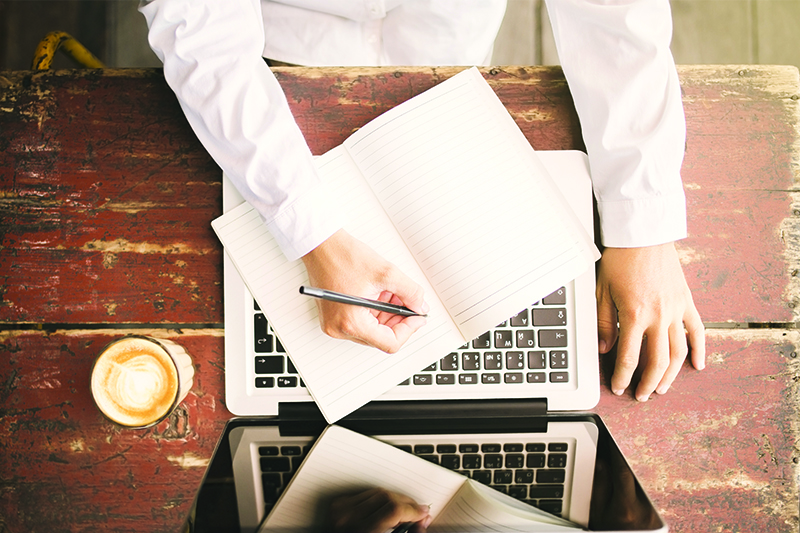 Credit: www.freelancewriting.com
How Do I Write a Cover Letter for a Freelance Writer?
Writing a cover letter for a freelance writer can be an intimidating process. You want to make sure that you demonstrate your knowledge and experience in the field, while also being able to show potential clients why they should choose you over other writers. To start, it's important to consider what skills and experiences will most benefit the client.

Have you written for similar publications or topics before? Do you have any unique qualifications that could add value to the project? Once you have identified these elements, do some research on the company itself so that your cover letter is tailored specifically for them.

Make sure to include your contact information at the top of your document and introduce yourself as a professional with relevant experience. Explain why this particular job interests you and how excited you are about working together with them on their project. Finally, provide evidence of past work in order for them to get an idea of your writing style and prove that they can trust you with their project needs.

By following these steps when crafting a cover letter, freelance writers can ensure they stand out from competition while providing clients with assurance that they are getting quality work produced by an experienced professional.
What is a Good Cover Letter for Content Creator?
A cover letter for a content creator should be tailored to the specific job you are applying for. It is important to show that you understand the company's mission and values, as well as how your skills and experience can help them achieve their goals. Your cover letter should demonstrate why you are uniquely qualified for this particular role, discussing your creative abilities, technical aptitude, research capabilities and any other relevant qualifications or experiences.

Be sure to focus on both hard skills (technical proficiency) and soft skills (interpersonal communication). Additionally, it is important to explain why you have chosen this particular organization—what motivates or inspires you about their work? Finally, include any links or samples of previous work that showcase your creativity and writing style.

Ultimately, a good cover letter will make clear why hiring managers should bring you onboard so they can benefit from all of your special talents!
How Do I Get Hired for Content Writing?
If you're looking to get hired for content writing, the first step is to develop an understanding of what content writing entails. Content writing requires a strong grasp of grammar and syntax, as well as the ability to write compelling copy that engages readers and encourages them to take action. You should also have a good understanding of SEO principles so that your written work can rank highly in search results.

Additionally, it helps if you're familiar with popular web publishing platforms such as WordPress or Squarespace. Once you have these skills in place, start applying for jobs online or networking with potential employers directly by attending local events or workshops related to content marketing and digital media. Many companies prefer hiring freelancers since it gives them more flexibility when planning their content strategy; consider creating a portfolio featuring samples of your best work so potential employers can gauge your skill level quickly.

If relevant experience is required, look into volunteer opportunities where you could gain hands-on practice while also building up your resume. Finally, don't forget about social media – having an active presence on sites like LinkedIn can be very helpful when trying to break into the field of content writing!
How to Write a Cover Letter for Content Writer on Upwork?
Writing a cover letter for content writing on Upwork can seem intimidating at first, but with the right approach and research, it doesn't have to be. A successful cover letter should start with a statement that introduces yourself and your experience in the field of content writing. Talk about any prior work you've done in this area as well as any certifications or qualifications that make you stand out from other applicants.

Then explain why you are applying for this particular job and how your skills would benefit the employer. Make sure to include specific examples of ways you could help their project succeed if hired along with details about why you think this job is a perfect match for your abilities. Lastly, express enthusiasm for the position by letting them know what excites you most about working together—this will show employers that they are hiring someone who is eager and passionate about their craft!
Conclusion
A well-crafted cover letter can be a powerful tool for content writing job seekers. It is an opportunity to introduce yourself to the potential employer, emphasize your qualifications and experience, and communicate why you are the best fit for the position. By taking time to craft a thoughtful and comprehensive cover letter, you will demonstrate your enthusiasm for the role and stand out from other applicants.

With these tips in mind, you will be able to create an effective cover letter that will help get your foot in the door of any content writing job you apply to.
About us and this blog
We are a digital marketing company with a focus on helping our customers achieve great results across several key areas.
Request a free quote
We offer professional SEO services that help websites increase their organic search score drastically in order to compete for the highest rankings even when it comes to highly competitive keywords.
Subscribe to our newsletter!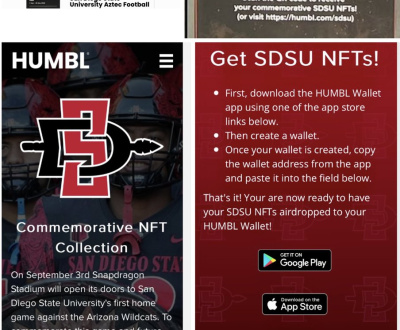 Yes, namecheap domain comes with email. Namecheap offers a free email forwarding…
[easy-share counters=1 counter_pos="inside" native="no" hide_total="yes" fullwidth="yes" fullwidth_fix="100"]