How to Prepare for Content Writer Interview
Preparing for a content writer interview is essential in order to ensure success. First, research the company and its industry thoroughly so you can discuss how your skills will benefit it. Additionally, practice common questions that employers tend to ask such as "What inspired you to become a content writer?" and "Describe a project you completed where you faced challenges".

Also, review your portfolio of writing samples and be prepared to talk about them in detail if asked. Furthermore, rehearse answers out loud with friends or family members so that when it comes time for the interview, speaking confidently will come naturally. Lastly, dress professionally and arrive five minutes early; this shows respect for both the employer's time and yourself as an applicant.

Following these steps should help make sure the content writer interview goes smoothly!
Research the company: Before you go into the interview, take some time to research the company and its content writing needs
This will help you understand what kind of work they are looking for and give you a better idea of how to answer questions related to their expectations
Prepare your portfolio: Having a portfolio ready is one of the most important things when it comes to applying for any type of job in content writing
Make sure that it contains samples from past projects or current works-in-progress so that employers can get an idea about your skills and experience with content writing
3
Come up with ideas: Content writers need to be able to come up with fresh ideas on demand during an interview, so make sure you have some ideas prepared before going into the meeting room eitheir related ot topics discussed by interviewer or general topics which show creativity
4
Practice interviewing: Interviews can be nerve-wracking if not done right, especially if you're new at them, so practice answering common interview questions as much as possible beforehand! It's also good idea ti record yourself while practicing , this will let you analyze where more improvement is needed in terms of body language etc
Be confident & Professional : The final step before attending an interview is being confident enough about yourself and presenting a professional image always helps create a positive impression on the employer's mind
Top 20 Content Writer Interview Questions and Answers for 2023
Interview Questions for Content Writer Fresher
As a content writer fresher, you may be asked questions such as "What is your experience with writing online content?", "How comfortable are you with optimizing written content for search engines?", and "Describe a successful piece of content that you have created in the past." These questions will give prospective employers insight into your aptitude for producing high-quality web copy. Additionally, they can help them gain an understanding of how well you understand SEO best practices and how creative and innovative you can be when it comes to crafting compelling stories.
Interview Assignment for Content Writer
If you are looking for a content writer to join your team, make sure that they have the right skills and experience to deliver quality work. To ensure this, it would be wise to assign them an interview assignment which consists of writing a sample piece of content based on topics provided by you. This will give you insight into their style and how well they can communicate through written words.

Additionally, make sure to ask questions about their previous projects in order to gauge their writing capabilities further.
Written Test Questions for Content Writer
Written tests are an important part of the hiring process for content writers. They help employers assess the writing skills and knowledge of a candidate by asking questions about their familiarity with SEO techniques, grammar rules, writing styles, and other relevant topics. The best written test questions should be designed to challenge a content writer's ability to research topics quickly while crafting accurate copy that meets specific criteria.
Content Writer Interview Questions Quora
When it comes to interviewing a potential content writer, there are many great questions you can ask to ensure they have the skills and knowledge needed for the position. Questions like "What do you think makes good content?" and "Can you provide examples of your past work?" are excellent ways to get a better understanding of their abilities. Additionally, asking questions specific to Quora such as "How familiar are you with the Quora platform?", or "What types of content do you think would be successful on Quora?" will help give insight into how well equipped they'll be for writing on this particular platform.
Why Do You Want to Be a Content Writer
Content writing is an increasingly popular and rewarding career choice thanks to the variety of projects it offers, the ability to work remotely, and its potential for long-term growth. Content writers create engaging content that can inform, educate, or entertain readers. As a content writer you have the opportunity to be creative with your written words while still delivering on-point messages about products or services.

Additionally, as a content writer you will gain experience in SEO practices which can help build your professional portfolio and lead to more opportunities down the road.
Content Developer Interview Questions And Answers
Content developers are an essential part of any organization, as they create content for websites, publications and other platforms. As such, the interview process for a content developer position requires careful consideration of the candidate's skills and experience. Interviewers will be looking for applicants who have excellent writing abilities and can effectively communicate ideas in a clear manner.

Some common questions that may come up during an interview include: What is your experience with developing web content? What challenges have you faced while creating content? How do you stay organized when working on multiple projects at once?

Answering these questions honestly and confidently will help demonstrate to the interviewer your qualifications for this role.
Why Should We Hire You for Content Writing Answer
I have a great passion for content writing and I believe my creative writing skills, combined with my experience in web development and marketing, make me an ideal fit for the position. I'm able to produce high-quality content that is both informative and engaging while paying attention to detail. Additionally, I am well-versed in SEO best practices which ensures that all of my work is optimized for search engine visibility.

With my versatile skill set, I am confident that if hired as a content writer at your company, I will be an asset to your team.
Content Editor Interview Questions
When interviewing potential content editors, it is important to ask relevant questions that will help you determine if they have the right skills and experience for the job. Common interview questions include asking about their writing style, previous editing experience, knowledge of SEO practices, familiarity with various content management systems (CMS), willingness to complete tasks on deadline, and ability to work independently or as part of a team. Additionally, you may want to ask how they handle feedback from colleagues and clients in order to gauge their communication skills.

Asking these types of questions will give you an idea of whether or not a candidate is the right fit for your organization's needs.
Credit: resources.workable.com
How Do You Pass a Content Writer Interview?
When it comes to passing a content writer interview, preparation is key. Before the interview, you should research the company and review any sample writing they have publicly available. You'll also want to make sure that you've prepared a portfolio of your best work so that you can showcase your skills and experience during the meeting.

During the actual interview, be confident in presenting yourself as an experienced writer who is up-to-date on industry trends and techniques. Make sure to emphasize any relevant knowledge or experience that would benefit their organization specifically. Additionally, ask thoughtful questions about potential projects and expectations for success; this shows employers that you are interested in understanding their needs before taking on any assignments.

Finally, take time after the interview to follow up with a thank-you note expressing your appreciation for their time and interest in considering you as part of their team; this small gesture can go a long way toward helping them remember why they should hire you!
How Do I Prepare for a Content Creation Interview?
Preparing for a content creation interview can seem daunting, but it doesn't have to be. First, research the company and industry you are applying to in order to get an understanding of their needs and goals. This will help you tailor your answers during the interview.

Next, practice answering questions and creating mock samples of work that demonstrate your skillset. You should also establish yourself as an expert on social media or other outlets by engaging with relevant conversations or sharing content related to the industry you're interviewing for. Finally, make sure you dress appropriately for the occasion – don't forget about grooming!

Showing up professionally prepared is essential in making a great first impression at any job interview. With these tips, you'll be ready for success when it comes time for your content creation interview!
How to Introduce Yourself As a Content Writer in an Interview?
When introducing yourself as a content writer in an interview, it's important to emphasize your writing experience and showcase the various types of projects you have completed. Start by briefly discussing your educational background and any relevant credentials or certifications that you may possess. Then focus on key areas of your professional career, emphasizing the most valuable skills and experiences that make you a great content writer.

Talk about any work experience related to writing such as freelance assignments, blog posts, articles for a magazine or newspaper etc.. Be sure to highlight topics that are closely linked with the job opening, such as SEO optimization or creative copywriting techniques. Additionally, don't forget to mention any awards or recognition you may have received from previous employers – this will demonstrate how successful and dedicated you are at producing high-quality written materials.

Ultimately, remember that during an interview for a content writing role it's essential to be confident but also humble; try not to overstate your abilities but rather provide concrete evidence of them through examples of past work whenever possible!
How Do I Prepare for a Content Writing Job?
If you are interested in a content writing job, it is essential to prepare yourself for the work. You need to consider what type of content you want to write and research how best to craft it. Content could include blog posts, articles, social media posts, press releases and more.

It is also important to familiarise yourself with the company's style guide so that your writing meets their expectations. Make sure that any content you create has accurate grammar and spelling; proofreading can help ensure this. Additionally, depending on the platform or topic being written about, familiarity with SEO principles may be beneficial as well.

When pitching your ideas or submitting samples of work, focus on showcasing your ability to create engaging pieces which will draw readers in; show off your creativity! By doing this preparation ahead of time and fully understanding what is expected from a content writer role beforehand then there should be no issues when applying for a job in this field!
Conclusion
Overall, preparing for a content writer interview requires research into the company and position as well as practice with common interview questions. With this knowledge in hand, it's important to be confident and organized while answering any questions that may come your way during the interview. Doing so will help you stand out from other candidates vying for the same job and give you an edge when negotiating salary or contract terms.

By following these tips, you can ensure that you'll have a successful content writer interview experience.
About us and this blog
We are a digital marketing company with a focus on helping our customers achieve great results across several key areas.
Request a free quote
We offer professional SEO services that help websites increase their organic search score drastically in order to compete for the highest rankings even when it comes to highly competitive keywords.
Subscribe to our newsletter!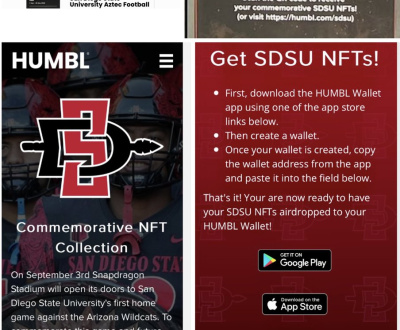 Yes, namecheap domain comes with email. Namecheap offers a free email forwarding…
[easy-share counters=1 counter_pos="inside" native="no" hide_total="yes" fullwidth="yes" fullwidth_fix="100"]