How to Optimize for Local Seo for Multiple Office Locations Nationwide
To optimize for local SEO for multiple office locations nationwide, you need to create a separate page on your website devoted to each of the offices. Each page should include an address, contact information and unique content that is relevant to the location. Additionally, make sure all of the pages are optimized with keywords related to their location and use geo-targeting tags in order to improve search engine rankings.

You also should create additional profiles on local directories such as Yelp or Google My Business so customers can find you. Finally, encourage customers in each area to review your business online which will help build trust with potential customers and increase visibility in search results.
Create a Unique Page for Each Location: Create a separate page on your website for each of the locations you have across the nation
Make sure that all relevant information about each location is included, such as its address, contact details and opening hours
Optimize Content with Local Keywords: Include local keywords in the content on these pages to help them rank better in local search results
Be sure to include geographical references like city names, zip codes or even street addresses where appropriate
Claim Local Business Listings: Claim listings on popular business directories like Yelp, Google My Business and Bing Places for Business so that customers can easily find detailed info about each of your locations when they search online
Verify all claims by postcard to ensure accuracy
4
Create Citations with NAP Data: Generate citations by including consistent Name-Address-Phone (NAP) data across multiple webpages and directory sites around the web – this will help build up trustworthiness signals which can positively influence rankings over time
5
Optimize Pages for Mobile Devices :Make it easy for users to access your multiple office locations from their mobile devices by optimizing all related pages accordingly – use responsive design techniques or create dedicated mobile versions if necessary
How to Rank for Multiple Locations in Google SEO
How to Do Local Seo for Multiple Locations?
Local SEO for multiple locations can be a daunting task. It requires a comprehensive plan that includes optimizing your website, your content and local listing pages. When it comes to optimizing your website, you should create location-specific landing pages with relevant content optimized for the targeted area.

You also need to properly use tags like H1s, title tags and meta descriptions on these pages as well as provide NAP (name address phone) information so that search engines know exactly where each of the locations is located. Furthermore, submitting business listings to online directories such as Yelp, Google My Business and Bing Places is an important step in local SEO success. Be sure to include accurate information on all of these sites including hours of operation and contact information which will help customers find you quickly when they are searching for businesses in their area.

Lastly, link building should be included in any successful local SEO strategy by creating high quality backlinks from other websites related to the same industry or geographic region of the business's multiple locations – this will help build authority for both brand recognition and organic ranking purposes alike!
How Do I Target Multiple Cities Without Hurting My Seo?
Targeting multiple cities without hurting your SEO can be tricky, but there are several strategies you can use to make sure that your website appears in the correct search results. First and foremost, create separate pages for each city you want to target. Make sure these pages contain unique content about each city, including local keywords and phrases.

You should also include the name of the city prominently on the page title so that it's easier for search engines to identify where the page is targeting. Additionally, link all of your targeted pages together by using internal links within your website navigation or through anchor text from other websites linking back to yours – this will help boost their rankings in Google's index. Finally, set up location-specific webpages with a consistent domain structure (e.g., www.[city].yourdomainname) – this helps give further credibility to each individual location and reinforces its relevance when being searched for online.

Following these steps should ensure that you're able to get maximum visibility across different cities while minimizing any potential damage done to your overall SEO efforts!
How Do I Optimize My Business for Multiple Locations on Google?
In order to optimize a business for multiple locations on Google, it is important to first understand how local SEO works. Local SEO involves optimizing your website and content with relevant keywords that are related to the particular location in which you operate. Additionally, having accurate and up-to-date information about each of your business's locations is essential for improving visibility on search engine results pages (SERPs).

You should also make sure that all of your locations have their own unique landing page so users can easily find more information about them without having to navigate through the entire site. Furthermore, claiming and verifying each listing on sites such as Google My Business will help ensure accuracy across all SERP listings. Finally, engaging in social media campaigns specifically tailored towards each location can be extremely beneficial for increasing visibility and customer engagement with potential customers in those areas.

Taking these steps will provide an overall optimization strategy for businesses with multiple locations on Google – allowing customers from any area to easily find what they're looking for!
How Do You Structure a Url for Multiple Locations?
When creating a URL for multiple locations, it is important to structure the URL properly in order to ensure that each location can be easily identified. The first step is to create an overarching 'parent' page – this should include basic information such as contact details and general information about all of the locations. From there, you can then create individual pages for each location with more detailed information on that specific branch or store.

You can achieve this by adding subdirectories after the parent page address – for example, www.examplecompany.com/location1/, www.examplecompany.com/location2 etc.. It's also worth considering how users may search for your business which could mean incorporating keywords or phrases into the URLs so they are easier to find and rank higher in search engine results pages (SERPs). Finally, if you have very different services offered at different branches then it might be useful to break them down further into separate categories – e.g., www.examplecompany/locations/bakery and wwwl examplecompany//locations/cafe/.
Credit: www.brightedge.com
Multi Location Website Structure
Multi Location Website Structure is an effective way to optimize the user experience for a website that has multiple locations. This structure allows you to create a single website with multiple pages, each dedicated to a specific location. Each page can be customized with content relevant to its respective location and optimized for local search engine optimization (SEO).

This ensures users get accurate, up-to-date information about services offered in their area and helps businesses reach out more effectively to people living in different regions.
Location-Based Seo
Location-based SEO is an important aspect of search engine optimization (SEO) that focuses on optimizing a website's visibility in local searches. By targeting specific locations, businesses can increase their chances of appearing in the top results for relevant keywords and phrases related to their services or products. It also helps with increasing organic traffic from users searching for local options, resulting in higher conversion rates and more sales.
How to Appear in Multiple City Searches With One Website
Having a website that appears in multiple city searches can be beneficial for businesses by helping them reach a wider audience. This can be accomplished through optimization techniques such as localizing content, creating location-specific pages, and leveraging Schema markup to help search engines understand where your business is located geographically. Additionally, optimizing content with keywords related to the specific locations you want to appear in will also increase visibility.

With these steps taken, businesses can ensure their website appears when people are searching for services or products within a certain region or area.
Seo Location Pages
Search engine optimization (SEO) location pages are incredibly important for businesses to have in order to attract customers from a local area. These pages help search engines like Google understand the physical locations of your business and direct potential customers to the most relevant and accurate information about each location. SEO location pages should include all pertinent information such as address, contact info, hours of operation, services offered at that specific location, etc., as well as other keywords related to that particular business or service.

This will help ensure maximum visibility for potential customers searching online for what you offer!
How to Optimize Your Website for Local Seo
Optimizing your website for local SEO can help to increase visibility in local search results and drive more targeted traffic to your business. To do so, make sure you include geographic keywords like the name of your city or region in titles, tags, metadata, and content; update all contact information including phone numbers and addresses; create a Google My Business page; get listed on relevant online directories; obtain quality backlinks from other local websites; use schema markup to structure data about location-based services; add a store locator map if applicable; and utilize social media platforms such as Facebook and Twitter to promote content.
Brightedge Local Seo
BrightEdge Local SEO is a powerful platform designed to help businesses reach local customers through organic search engine optimization. BrightEdge's proprietary technologies enable it to continuously monitor and optimize content so that it's optimized for local audiences, resulting in increased traffic and conversions from the local market. With BrightEdge's comprehensive suite of tools, businesses can create localized content strategies that are tailored to their unique needs, easily measure success with real-time reporting, and identify new opportunities for growth in the competitive landscape.
How to Do Local Seo for Beginners
Local SEO is a great way for beginners to get started with search engine optimization. It involves optimizing your website and content so that it appears in local searches relevant to your business. This includes listing your business in local directories, optimizing page titles and meta descriptions for location-based keywords, creating content that mentions nearby cities or neighborhoods, using Google My Business tools to manage your presence on the web, building citations from other sites associated with your area of service, and more.

By doing all of these things correctly you can improve your search engine ranking in the geographic areas most important to you.
Learn Local Seo
Local SEO is an effective way for businesses to market their products and services to local customers. By optimizing your website for local search engine results, you can increase the visibility of your business in local search engine results pages (SERPs) and draw more attention from potential customers that are located near you. Local SEO also helps boost organic rankings by helping Google understand the relevance of your content to a particular location.

To take advantage of this powerful marketing tool, businesses should focus on building citations, creating accurate listings with NAP data (Name, Address & Phone Number), as well as ensuring content on their websites is optimized with relevant geo-targeted keywords.
Conclusion
Local SEO is an important factor to consider when trying to increase visibility for multiple office locations nationwide. It can be a daunting task, but by following the strategies outlined in this blog post, business owners can create and implement effective local SEO campaigns that will help them reach their target audiences more effectively. By optimizing website content for each specific location, creating profiles on relevant business directories, and staying active on social media outlets with geo-targeting capabilities, businesses are sure to see positive results from their local SEO efforts.
About us and this blog
We are a digital marketing company with a focus on helping our customers achieve great results across several key areas.
Request a free quote
We offer professional SEO services that help websites increase their organic search score drastically in order to compete for the highest rankings even when it comes to highly competitive keywords.
Subscribe to our newsletter!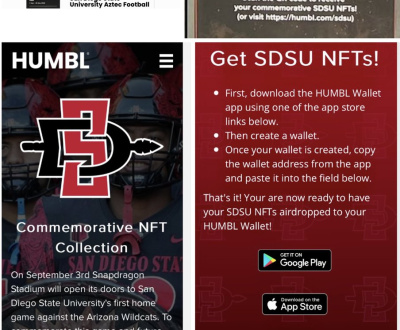 Yes, namecheap domain comes with email. Namecheap offers a free email forwarding…
[easy-share counters=1 counter_pos="inside" native="no" hide_total="yes" fullwidth="yes" fullwidth_fix="100"]