How to Open Instagram Account for Business
To open an Instagram account for business, begin by creating a personal profile. You will need to use your name or the name of your business as well as an email address and password. Once you've created the profile, click on the "Settings" icon in the upper right-hand corner of the screen.

This brings up a menu where you can select "Switch to Business Profile." Follow the prompts that appear onscreen, including signing into any existing Facebook pages associated with your business if applicable and selecting how customers could contact you. When finished setting up your account information, click "Done" at the bottom of each page until all steps have been completed.

Congratulations! You now have an Instagram Business Account set up to help promote your company online!
Download the Instagram App: First, you will need to download the Instagram app on your device if you don't already have it installed
Create an Account: Once you open the app, create a new account with a username and password of your choice
Turn Your Account into a Business Profile: Select "Switch to Professional Account" from your profile settings to turn your personal account into a business one
You will be asked to select what type of business profile best describes yours (e-commerce, creative or local)
Add Contact Information: Fill out all necessary contact information for potential customers such as address and phone number so they can easily reach out if needed
This step is optional but highly recommended in order for customers to find more information about your company/brand quickly without having to search outside of Instagram itself! 5
Connect Your Page To Other Accounts: Link any other social media accounts that are associated with this page such as Facebook, Twitter, or LinkedIn so people can easily find them when browsing through their feeds on each platform separately – this helps build brand awareness! 6
Start Posting Content Relevant To Your Brand/Company: Now that everything has been set up correctly it's time to start posting content relevant to what products or services you offer – use eye catching visuals and captivating captions in order for people not just scroll past it!
How To Create A Instagram Business Account [2022]
Is Instagram Business Account Free
Instagram Business accounts are free to create and use. They offer businesses additional features such as insights, promotions, and advertising. Insights provide information on how your posts and stories are performing while the promotions tool helps you create coupons or discounts for your followers.

Advertising is also available through Instagram Ads which allow you to reach a broad audience with targeted campaigns.
Instagram Business Account Vs Personal
An Instagram business account is a great way to promote your products and services, while still staying connected with your followers. It allows you to create ads, track insights about how people interact with your posts, and use tools like shopping tags for product promotion. On the other hand, a personal Instagram account allows you to share photos and videos of your daily life without any promotional purposes.

You can use these accounts to stay connected with friends and family or simply post content that reflects who you are as an individual.
Instagram Business Account Login
If you are trying to access your Instagram Business Account, the login process is easy. All you need to do is open the Instagram app on your device and enter your username and password in the required fields. After entering this information correctly, you will be logged into your account and ready to use it for business purposes!
Instagram Business Account
An Instagram Business Account is a great way to promote your business, products and services. It allows you to create a profile that showcases your brand and builds relationships with potential customers. With this type of account, you can access analytics tools to track performance and reach the right audience with tailored content.

You can also add links in bio, use shoppable posts, get insights on follower habits and more!
Create a Second Instagram Account
Creating a second Instagram account can be done in just a few easy steps. First, open the Instagram app and tap on the profile icon in the bottom right corner. Then, tap on the settings gear icon at the top right of your profile page and select "Add Account".

You will then be prompted to enter either an email address or phone number associated with your new account as well as a unique username and password. Once all required fields are filled out, you can begin using your newly created secondary Instagram account!
Create Instagram Account
Creating an Instagram account is quick and easy! All you need to do is download the Instagram app from your device's app store, open it up, provide some basic information (such as your email address and a username), choose a password, and then you're all set to start posting photos and connecting with friends.
Create Instagram Business Account from Facebook Page
Creating an Instagram Business Account from your Facebook Page is a great way to maximize the reach of your brand on social media. By connecting your Facebook and Instagram accounts, you can share content between them with just one click – making it easier to promote new products or services, as well as engage with followers across both platforms. Additionally, having an Instagram Business Account allows you to access powerful analytics that can help you better understand how people are engaging with your posts and make more informed decisions about future content strategies.
Instagram Creator Account
An Instagram Creator Account is a special type of account designed for influencers, public figures, and businesses. It provides access to advanced analytics that help creators better understand their followers and optimize posts for engagement as well as additional tools such as branded content tags to showcase sponsorships and collaborations. With this type of account, people can also create highlights on their profile page which helps organize stories into categories for easy viewing.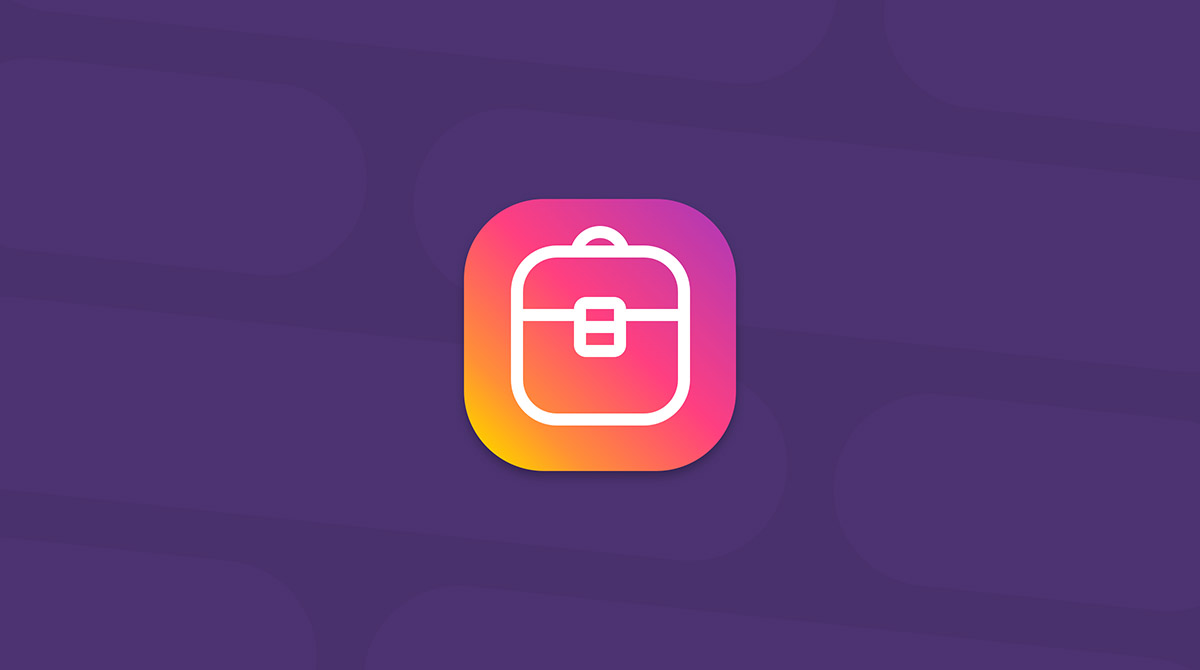 Credit: macpaw.com
Is an Instagram Business Account Free?
Whether you're just starting out or an established business, an Instagram Business Account is a great way to reach new customers and grow your brand. And even better, it's free! With the features available on an Instagram Business Account, businesses of all sizes can create a professional presence that helps them stand out from the competition.

From scheduling posts in advance to insights about followers and engagement metrics, there are plenty of tools included with the account to help businesses maximize their exposure. Plus, a business profile allows users to add contact information like phone numbers and emails directly into their profile so potential customers can easily get in touch. If you're ready to take your business presence online and start connecting with customers through Instagram – set up your free Business Account today!
Can I Create a Business Instagram Account Without a Personal Account?
Yes, you can create a business Instagram account without a personal account! There are several ways to do this. The first is to simply open an Instagram account with your company's name or email address and start building out the profile from there.

You'll want to make sure that you include all of the relevant information about your brand in the bio section so potential customers know what they're getting into when they follow you. Additionally, it's important to use professional-looking photos and graphics in order for people to take your page seriously. Finally, once everything is set up, be sure to link up any other social media accounts you may have – such as Facebook or Twitter – so followers can easily find their way around your brand's online presence.

With a bit of effort and creativity, creating a successful business Instagram account without having a personal one is totally possible!
How Much Does Instagram Business Account Cost?
It can be a bit confusing to figure out how much an Instagram business account costs, as there are many factors involved. Generally speaking, the cost of running an Instagram business account depends on your budget and what type of features you'd like to use. For example, if you just want to post photos and videos from your phone or computer for free, then the only cost would be any data charges associated with the uploads.

However, if you want to access special features like analytics tracking or advertising options through Facebook Ads Manager then there will likely be additional fees associated with that service. Additionally, some third-party services may offer their own packages that come at different price points depending on what they offer in terms of automation tools and other perks such as influencer marketing opportunities. Ultimately it's up to each individual user to decide how much they are willing and able to spend on using Instagram for their businesses – but rest assured that no matter what budget you have available there is something out there for you!
Can I Have 2 Instagram Accounts?
Yes, you can have two Instagram accounts! With the ability to manage multiple accounts on one device, creating a second account is quick and easy. To create your new account, open the Instagram app and tap 'Add Account' at the bottom of the login screen.

Here you can enter an email address or phone number associated with another Instagram account. If you don't have any other Instagram accounts yet, then click 'Sign Up' to start a completely new one. After entering some initial details about yourself like name and password, complete your profile by choosing a profile picture and adding any information or bio that you want to show off in your page.

Once completed, both of your accounts will be available for use at once on the same device – just remember to switch between them when posting content so it appears under the right username!
Conclusion
In conclusion, setting up an Instagram account for business is a great way to gain exposure and reach new audiences. It offers you the opportunity to showcase your products or services in a creative and engaging manner. With its powerful analytics tools, it allows you to track user engagement and insight into what content works best for your audience.

If you're looking for an easy and effective way to get started with social media marketing, Instagram is definitely worth considering.
About us and this blog
We are a digital marketing company with a focus on helping our customers achieve great results across several key areas.
Request a free quote
We offer professional SEO services that help websites increase their organic search score drastically in order to compete for the highest rankings even when it comes to highly competitive keywords.
Subscribe to our newsletter!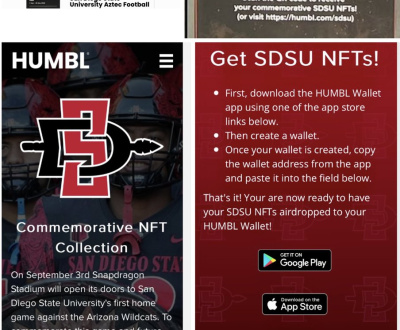 Yes, namecheap domain comes with email. Namecheap offers a free email forwarding…
[easy-share counters=1 counter_pos="inside" native="no" hide_total="yes" fullwidth="yes" fullwidth_fix="100"]