How to Make a Website for Affiliate Marketing
To make a website for affiliate marketing, you need to start by registering a domain name and selecting web hosting. Then install WordPress on the server and choose a theme that suits your needs. After setting up the website design, add content related to your niche such as blog posts, product reviews, etc.

Once this is done, you can sign up with an affiliate network like ClickBank or Commission Junction to get access to products and services that you want to promote on your site. Finally create links from your site back to the merchant's page where customers can purchase products through those links for commission-based sales referrals.
Step 1: Choose a Niche : Identify an area of interest and research it thoroughly to ensure there is sufficient demand for the topic
Step 2: Get Hosting & Domain Name: Setup hosting and register your domain name, which will be used as the address of your website
Step 3: Install WordPress & Theme : Install WordPress on your server and choose a theme that best suits your needs
Step 4: Set Up Plugins : Add plugins to help you manage various aspects of affiliate marketing, such as tracking links or creating product reviews
Step 5: Publish Content & Promote Affiliate Links : Create content that promotes products from merchants with whom you've established relationships, then share these posts online via social media channels or other websites
How To Build An Affiliate Marketing Website in 2023 (Step by Step Tutorial)
How to Create Amazon Affiliate Website for Free
Creating an Amazon Affiliate website for free is a great way to start earning passive income. All you need to do is sign up for an Amazon Associates account, select the products that you want to promote, create content (such as reviews and guides) around those products, and then share your affiliate links on your website or other online platforms like social media. With some dedication and hard work, you can create a successful affiliate website with no upfront costs!
What Kind of Website Do I Need for Affiliate Marketing
If you're looking to get started with affiliate marketing, having a website is essential. A website gives you an online platform to promote the products or services of other companies and receive commissions when someone purchases them after clicking on your link. When creating your website, it's important to have content that's relevant to the products or services you plan on promoting as well as clear links for visitors to click through in order to make a purchase.

Additionally, social media integration can be beneficial in order for customers to easily share deals and promotions with their networks.
Affiliate Marketing Website Builder
Affiliate marketing website builders provide an easy and convenient way to create a website for affiliate marketers. These tools allow users to quickly design, customize and launch their own websites in minutes, often with no coding required. Additionally, many of these site builders offer specialized features tailored toward affiliates such as SEO optimization and integrated analytics tracking systems.

This makes it easier for affiliates to track the performance of their site so that they can make informed decisions about how best to optimize their online presence.
Affiliate Marketing Websites for Beginners
Affiliate marketing is a great way for beginners to start making money online. With affiliate marketing, you can promote products and services from other companies in exchange for a commission on any sales that you make. By partnering with reputable companies, you can create your own website or blog to promote these products, enabling you to generate an income without having to create your own product.

It's important to do your research before choosing which company and products to partner with so that you can make sure it's the right fit for both parties involved.
How to Make Your Affiliate Website Successful
Having a successful affiliate website requires strategic planning, hard work and dedication. To reach your goals, you must create high-quality content that provides value to readers, identify the right products to promote based on customer needs and preferences, optimize for SEO (search engine optimization), implement a marketing plan that targets your ideal audience and use analytics tools to monitor results. With the right approach, you can make your affiliate website successful and profitable.
Affiliate Marketing Website Examples
Affiliate marketing is a great way to monetize your website or blog. There are many successful examples of affiliate marketing websites, such as Amazon Associates, ShareASale, and Rakuten Advertising. These sites offer links to products and services from other businesses which earn commissions for each sale made through the link.

By building an effective affiliate network, you can create a steady stream of income for your website or blog without having to directly sell any product yourself.
How to Create an Affiliate Link for My Business
Creating an affiliate link for your business is a great way to increase online visibility and generate more leads. An affiliate link is a unique URL that you can share with others so they can promote your business on their website or blog. When visitors click the link, they will be directed to your website and you will receive credit when sales are made as a result of their promotion.

To create an affiliate link, first decide which product or service you want to offer as an affiliate program and then set up the details in your dashboard. You'll need to provide information such as commission rates, promotional materials, and tracking methods before generating the unique URL code for each partner's use. Once all of this is complete, simply provide the links to those interested in promoting your products or services!
Best Website Builder for Affiliate Marketing
If you're looking to create a website for affiliate marketing, you need a platform that is user-friendly and offers the features you need. WordPress is one of the most popular website builders for this purpose because it provides an easy-to-use interface with plenty of customization options and plugins that can help increase your reach. Plus, there are many other hosting providers like Wix or Squarespace that offer great templates and tools to make setting up your site easier than ever before.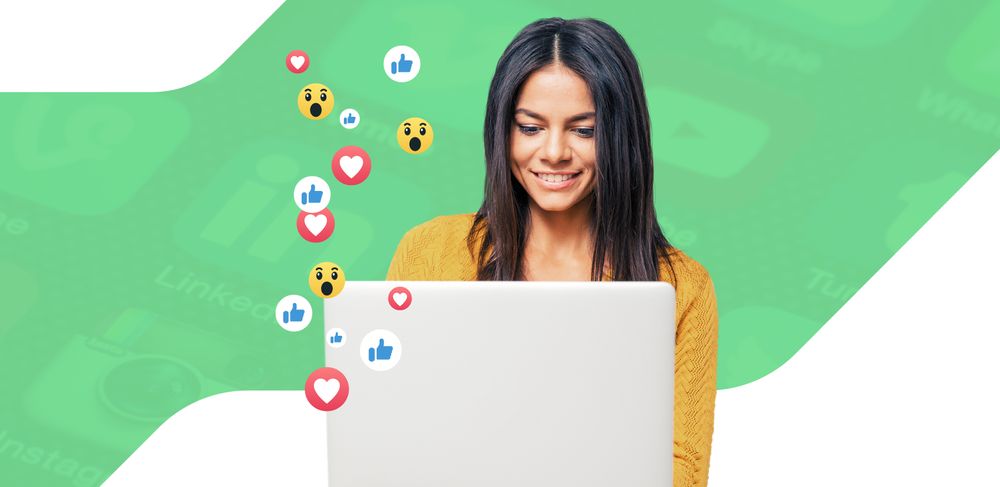 Credit: printify.com
How Do I Start an Affiliate Marketing Website?
If you're interested in getting into the world of affiliate marketing and making money online, starting an affiliate marketing website is one of the best ways to do it. Having your own website gives you a platform to market products or services that are related to your niche. You can also use it as a tool for building relationships with potential customers and creating interest in what you have to offer.

To get started on setting up an affiliate marketing website, there are some key elements that need to be taken care of first: 1) Choose Your Niche – Before even thinking about building a site, decide what niche you want to focus on. This will help narrow down the type of products or services that would be relevant for your audience and make sure they're something people actually search for online.

2) Select An Affiliate Network – After choosing your niche, select an appropriate affiliate network such as ClickBank or Commission Junction (CJ). These networks provide access to thousands of different merchants who all have their own unique offers available for affiliates. 3) Design & Set Up Your Website – Once you've chosen your niche and selected an appropriate network, now comes the fun part: designing and setting up your site!

You'll want this process handled professionally so consider hiring a web designer if needed; however there are plenty of free tools out there like WordPress which make launching a new site relatively easy if you don't mind doing it yourself. 4) Promote Your Site– Finally once everything is set up properly, start promoting! This may include paid advertising campaigns through Google Adwords/Facebook Ads or other outlets but don't forget organic methods like SEO and content creation too!

By combining various strategies together over time, eventually traffic should begin flowing in and bring along with it monetary rewards from sales commissions earned by promoting merchant offers through links on your website pages. Following these steps should give any aspiring entrepreneur enough information needed when getting started with their very own affiliate marketing website; good luck!
How Do I Create a Free Affiliate Website?
Creating a free affiliate website is an excellent way to start earning money online. It's relatively simple to do and can be done without any prior knowledge of programming or web design. First, you will need to decide on a domain name for your site that is still available and relevant to the products or services you plan on promoting.

Once this is complete, there are numerous hosting companies who now offer free hosting packages with additional features like unlimited bandwidth, email accounts, and more. Next, you'll need to install WordPress as your content management system (CMS). This will allow you to easily create pages and posts which are necessary for displaying information about the products or services that you're promoting.

You'll also want to choose a theme which best fits with the overall look-and-feel of your site as well as plugins which enable certain functions like contact forms and social media sharing buttons. Finally, it's time for setting up some basic tracking tools so that when visitors click through from your site onto the merchant partner websites they get properly tracked back towards your account – this part requires creating special links called "affiliate links" so make sure whichever platform you end up using provides these in easy-to-create formats. After testing everything out once more it's time for launching!

Make sure all of your promotional materials include proper links back towards yoursite so that potential customers find their way there before buying anything else elsewhere – good luck!
What Kind of Website Should I Make for Affiliate Marketing?
Creating a website for affiliate marketing can be an exciting endeavor. To start, it is important to decide what type of website you want to create and how you will use it. Depending on your goals, you may choose to create a blog or informational site that discusses products related to the topics you are interested in promoting; this allows readers to learn more about the products and make an informed decision before making a purchase.

Alternatively, if your goal is simply to make sales through affiliate links, then creating an e-commerce site full of curated product pages showcasing items from different vendors could be the best way forward. Once you have decided on which kind of website works best for your needs, consider setting up social media accounts where followers can engage with content regularly and keep updated with new developments within the industry; this helps build trust between brand and customer and showcase yourself as a reliable source of information related to the topic. Finally, invest some time into researching various affiliate programs available so that you can select one that offers great commissions while still providing access to quality vendors who offer high-quality products relevant to your field – this should help ensure maximum profit potential while keeping customers happy!
Do I Need My Own Website for Affiliate Marketing?
The answer is yes, if you are looking to become successful in affiliate marketing, having your own website is a must. A website allows you to create content around the products and services that you promote as an affiliate. This content can be used to drive traffic from search engines and social media sites, or even direct visitors who already know about your program.

With this type of content, potential customers will have a better understanding of what they are buying into when they click on an affiliate link. Having a dedicated website also gives affiliates the opportunity to build relationships with their customers by providing helpful information or valuable resources such as free ebooks or webinars related to the product being promoted..

Additionally, having your own site provides more credibility than just promoting a product through someone else's page or profile alone. Finally, owning your own website gives you complete control over how it looks and functions which makes it easier for users to find what they need quickly without feeling overwhelmed by ads and other clutter that may be present on other websites where you may try to promote products as an affiliate marketer.
Conclusion
This blog post has outlined some strategies and tips on how to create an effective website for affiliate marketing. It is important to keep in mind that your website needs to be attractive, user-friendly, and optimized for search engines. Additionally, it should include high-quality content with relevant keywords as well as links to other websites related to the topic of your site.

By following these guidelines, you will be able to create a successful website that can help you generate more leads and increase profits from affiliate marketing.
About us and this blog
We are a digital marketing company with a focus on helping our customers achieve great results across several key areas.
Request a free quote
We offer professional SEO services that help websites increase their organic search score drastically in order to compete for the highest rankings even when it comes to highly competitive keywords.
Subscribe to our newsletter!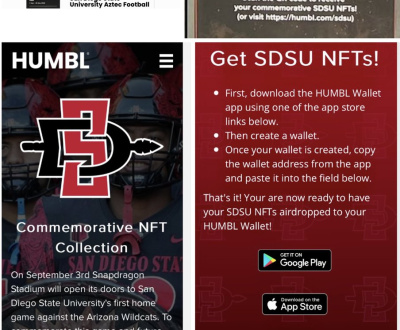 Yes, namecheap domain comes with email. Namecheap offers a free email forwarding…
[easy-share counters=1 counter_pos="inside" native="no" hide_total="yes" fullwidth="yes" fullwidth_fix="100"]