How to Make a Business Profile on Instagram
1. Set up an Instagram business profile if you haven't already done so. This is easy to do and allows you to create a professional page with your company name and logo, contact information, website link, etc. 2. Once the profile is created, start building an audience by following people who are likely to be interested in what your business has to offer (i.e., potential customers).

You can also use hashtags that are relevant to your industry or target market when posting content on Instagram. 3. Post engaging and creative content regularly — both photos and videos — that will attract followers and encourage them to interact with your brand (likes, comments). Aim for consistency while experimenting with different types of posts (educational vs promotional) as well as different times of day/week for optimal engagement levels from your followers.

4. Measure performance using insights such as impressions, reach, likes & comments over time — this will help you track how successful each post was at reaching its intended audience(s) and making connections with new users/followers; adjust accordingly based on results! 5 . Finally , explore sponsored ads or influencer partnerships if those make sense for your marketing strategy – these can be great ways to amplify visibility & reach even wider audiences quickly!
Step 1: Download the Instagram app from your device's app store and sign up for an account
Step 2: Once you have signed up, click on the profile tab (at the bottom right of the home page) to access your profile settings
Step 3: Tap on "Edit Profile" at the top of your profile page and fill out all necessary information about your business such as name, website address, phone number etc
Make sure to include a short but informative bio that tells followers what you do in a few words
Step 4: Upload a photo that best represents your brand or business by tapping on "Change Profile Photo" at the bottom left corner of your screen
This is important because it will be used as an identifier when people search for you online
Step 5: Finally, go back to editing mode and hit "Done" once all changes are saved successfully
How To Make An Instagram Business Page – 2023 Tutorial
Instagram Business Account Vs Personal
When it comes to using Instagram for business purposes, you have two options: a personal account or a business account. With a personal account, you can post photos and videos just like any other user, but with the added benefit of being able to use the platform as an advertising tool. On the other hand, an Instagram business account offers additional features such as access to analytics on followers and posts, ability to promote posts and run ads, ability to create contact buttons within Stories and Posts that link directly back to your website or email address.

Ultimately both accounts provide different advantages depending on what type of content you want to share with your audience.
Instagram Business Account
An Instagram Business Account is an excellent way to promote your business and engage with customers on the platform. With a business account, you can access special features like analytics, ads, insights, shopping tags and more. You also have the ability to use Instagram stories for promotions or sharing updates about your products and services.
Is Instagram Business Account Free
Instagram Business Accounts are free to create, and offer an array of features that help businesses promote their services, such as analytics tools, the ability to create ads, and more. With a business account you can also get access to insights on how your posts are performing so you can tailor your content accordingly.
Create Instagram Business Account from Facebook Page
Creating an Instagram Business account from your Facebook page is an easy and effective way to increase the reach of your business. With a single account, you can connect with customers across both platforms quickly and easily. Additionally, by connecting your Facebook Page to Instagram, you can take advantage of powerful features such as insights that provide valuable information on how people are engaging with your content.
How to Switch to Business Account on Instagram
Switching to a business account on Instagram is easy and can be done in just a few steps. First, download the latest version of the Instagram app from either the App Store or Google Play store. Once you have opened up the app, go to your profile page and select "Settings".

From there select "Switch to Business Account" and enter any additional information that may be required. Finally confirm your switch by tapping "Done" and you are now ready to start taking advantage of all of Instagram's powerful marketing tools!
How to Create Instagram Page
Creating an Instagram page is simple and easy. To get started, download the app from the App Store or Google Play store and create a username and profile picture. Once your account is set up, you can start curating content to share with your followers.

You can upload photos and videos directly from your camera roll or use Instagram's editing tools to make them look more professional. Then add hashtags and captions to help people find your posts in searches, as well as any links that you want to include. Finally, engage with other users by liking their posts, commenting on them, following their profiles, etc., so that they may be encouraged to follow yours!
Instagram Business Account Login
An Instagram Business Account Login is a great way to get your company's presence on the platform and capitalize on its visual appeal. It allows you to share photos and videos, create ads, monitor analytics, manage multiple accounts under one login, add contact information and location tags for customers to find you quickly and easily. With an Instagram Business Account Login you can tap into the millions of users who use this popular social media platform every day.
Instagram Creator Account
Instagram Creator Accounts are designed to give influencers and content creators more tools to better manage their presence on the platform. They offer insights into post engagement, followers, stories analytics, ad performance and more. Additionally, Instagram Creator Accounts have access to special features like shoppable posts and branded content tags.

These accounts can help influencers grow their audience and monetize their presence on Instagram in an easy way.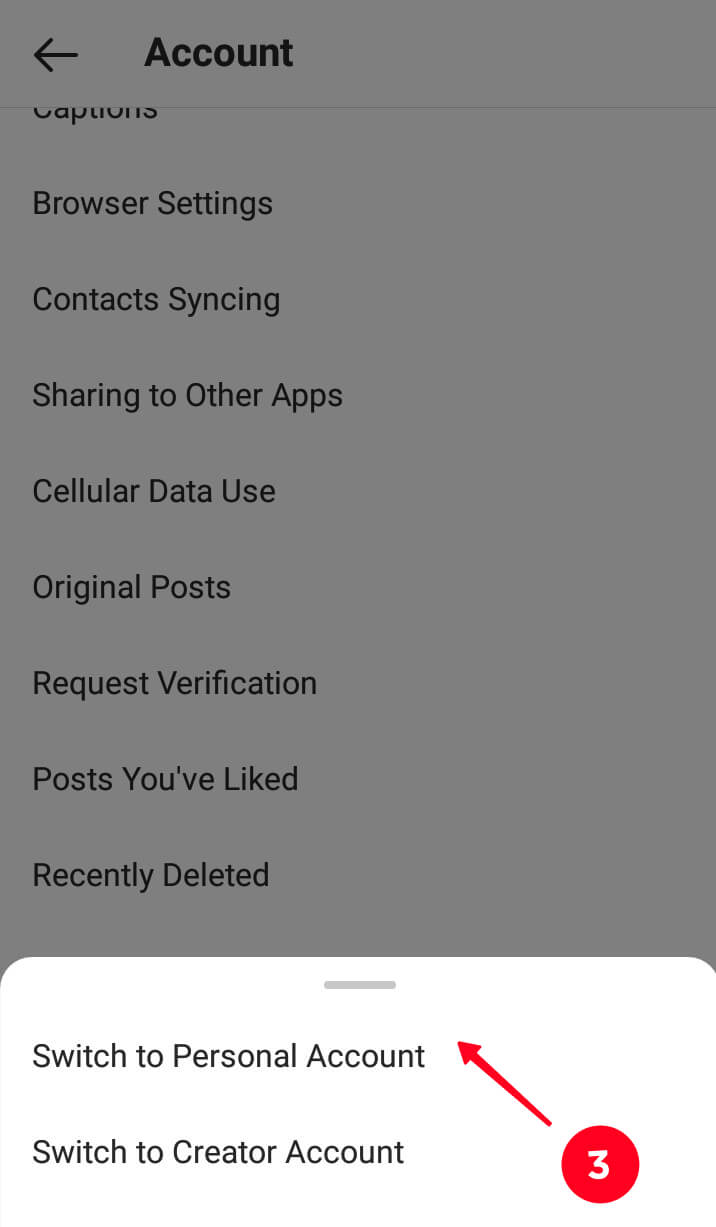 Credit: taplink.at
Can I Create a Business Instagram Account Without a Personal Account?
Yes, you can create a business Instagram account without having a personal account. This is a great option for businesses that are looking to promote their products or services on the platform. With an Instagram business account, you can access features such as insights and analytics, which provide valuable information about your followers and how they engage with your posts.

You will also be able to create ads and take advantage of other marketing opportunities available through the platform. Additionally, when setting up your business profile, you'll have options for customizing it so that it best reflects your brand identity and goals. To begin creating your business profile without a personal account all you need is an email address associated with the company or organization you're representing along with some basic details about yourself (name & contact info).

Once complete, start engaging with users by following them and interacting with their content to build relationships in order to grow both reach & engagement over time!
Can I Have a Personal And Business Account on Instagram?
Yes, you can have both a personal and business account on Instagram. Having two accounts allows you to separate your personal life from your professional activities and create an engaging presence for both. With a personal account, you can post pictures of yourself, friends and family that don't necessarily relate to the purpose of your business.

A business account will allow you to showcase products or services in an organized way and create content tailored specifically for followers interested in what your company has to offer. You'll also be able to use analytical tools provided by Instagram so that you can track engagement with each of your posts, as well as follower demographics, which is essential information when it comes time to making decisions about marketing campaigns or promotions related to the success of your brand or product.
Is Instagram Business Profile Free?
Instagram business profiles are a great way to create a presence for your business on the platform, and best of all, they're free! With an Instagram business profile, you can gain access to valuable analytics about how people interact with your posts. You can also use advanced features like shopping tags and contact buttons which make it easier for users to learn more about your company or products.

Plus, you get access to sponsored advertisement opportunities that allow you to reach even more potential customers. So if you're looking for a way to market yourself effectively on social media without breaking the bank, an Instagram business profile is definitely worth considering.
Why Can'T I Make a Business Profile on Instagram?
Creating a business profile on Instagram is not as easy as it may seem. It requires time and effort to build up an engaging presence, firstly by setting up your profile in the most professional way possible and then creating content that resonates with your target audience. Unfortunately, you cannot create a business profile on Instagram unless you have at least one active Facebook page associated with it — this means that if someone wants to open a business account on Instagram they will need to have already set up their own Facebook page.

Additionally, even after setting up the necessary accounts linked together there are still further steps required such as verification of your identity before you can start using all of the tools available for businesses on the platform. Furthermore, without having some basic knowledge about how social media works and what kind of content should be shared in order to draw attention from potential customers, it's very likely that any efforts made towards creating a business profile will go unnoticed or worse – create negative results due to incorrect use of marketing techniques.
How Do I Create a Business Profile?
Creating a business profile is an essential step for any entrepreneur looking to establish their brand or start a business. A well-crafted and detailed profile can help you reach potential customers, build relationships with industry professionals, raise funds from investors, and attract media attention. To create your business profile, the first step is to identify what information about yourself and your company you want to include in the profile.

This could include things such as mission statements or values that define who you are as a business; details of products/services offered; contact information; website links; social media accounts; awards won by the company etc. Once all this has been gathered together it's important to consider how best to display all this content on your page – use professional design tools like Adobe Photoshop or Illustrator if possible (or hire someone who does). Finally make sure everything looks presentable and consistent across different platforms – whether it be online via websites, LinkedIn pages or other social media sites – before launching the final product out into the world!
What Does Making Your Instagram a Business Profile Do?
Making your Instagram a business profile is becoming increasingly popular as businesses look to expand their reach and build an audience. By making the switch, you can take advantage of numerous features that will help you gain more exposure, drive engagement, and increase sales. First and foremost, having a business profile allows you to add contact information like phone numbers or emails right in your bio so customers can easily get in touch with you if they have questions.

You'll also be able to access analytics within the app which gives insights into how people are engaging with your content such as impressions on posts or website clicks from stories. This data can help inform decisions about what kind of content resonates best with followers so you know exactly how to optimize future posts for maximum impact. Finally, creating ads through the app becomes much easier too since all payment information is already stored on the account which means less time wasted dealing with tedious setup processes for each ad campaign.

All in all, making your Instagram a business profile unlocks powerful tools that give brands greater control over their presence online while also providing useful feedback that helps improve performance over time.
Conclusion
Creating a business profile on Instagram is a great way to increase your reach and visibility with potential customers. Through this profile, you can create eye-catching posts that will draw in new followers, advertise products or services, and provide valuable content. With the right strategy and creative approach, Instagram can be an effective tool for connecting businesses with their target audience.

By implementing these tips into your business profile on Instagram, you can boost awareness of your brand and drive more meaningful engagement from customers.
About us and this blog
We are a digital marketing company with a focus on helping our customers achieve great results across several key areas.
Request a free quote
We offer professional SEO services that help websites increase their organic search score drastically in order to compete for the highest rankings even when it comes to highly competitive keywords.
Subscribe to our newsletter!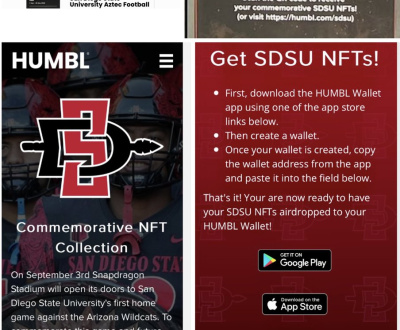 Yes, namecheap domain comes with email. Namecheap offers a free email forwarding…
[easy-share counters=1 counter_pos="inside" native="no" hide_total="yes" fullwidth="yes" fullwidth_fix="100"]