How to Find Group Boards on Pinterest
Finding group boards on Pinterest is relatively easy. First, log into your account and click on the search bar at the top of the page. Type in "group board" or related keywords such as "collaborative board" or "joinable group board" to see a list of public boards that are available to join.

You can also look through individual profiles to find group boards they may have created or joined themselves. Clicking on each one will show you what type of content is posted there and whether it aligns with your interests. Before joining any board, make sure to read the rules and guidelines so you understand what is expected from members before requesting an invite.
Create a Pinterest account: To find group boards on Pinterest, you first need to create an account by signing up with your email address or connecting your Facebook or Google+ accounts
Search for Group Boards: Once you are logged into your account, open the search bar and type in "Group Boards" to find several related topics and ideas
You can also use keywords such as "collaboration" or "shared board" to narrow down the results
Join Groups/Boards: After finding some interesting group boards that match your interests, click on each one of them and request to join if they accept new members (some may be closed)
The board owners will usually review the requests before approving it so make sure you provide enough information about yourself in the request form so they can evaluate it quickly
Follow Other Board Members: A great way to get noticed is by following other users who have joined the same groups as yours, this way their followers will be more likely to view your pins when they appear on their feed which increases visibility for you and gives you more chances of joining more boards in the future!
How to Find, Join, and Pin to Group Boards on Pinterest – Pinterest Tutorial
How to Find Group Boards on Pinterest 2022
With the rise of social media, it has become increasingly easy to find group boards on Pinterest in 2022. Popular hashtags like #pinterestgroup, #pinteretingroup, and #pinningtogether can be used to locate a variety of public and private group boards which can provide great networking opportunities for professionals. Additionally, there are numerous websites that list and keep track of active group boards on Pinterest as well as other social media sites.

Finally, if you already have a few connections through your personal account or business page then they may also be able to point you in the right direction when looking for relevant groups to join.
How to Find Group Boards on Pinterest 2023
One way to find group boards on Pinterest in 2023 is by searching for interests relevant to your niche. For example, if you're a style blogger, search "style" and look through the list of group boards that appear in the results. Additionally, you can scroll through pins related to your niche and click on any group boards that appear; these are usually located near or below the pin's description.

Finally, it may also be helpful to reach out directly via email or direct message with other creators who have similar interests as yourself!
How to Join Group Boards on Pinterest
If you're looking to increase your reach and visibility on Pinterest, joining group boards is an effective strategy. Group boards are collaborative spaces where multiple people can contribute pins. To join them, simply search for the board name in the Pinterest search bar and click "Ask to Join" at the top of the page.

The board owner will then review your request before deciding whether or not to add you as a contributor. Make sure that you're adding valuable content to each board so that other contributors will see value in accepting your requests!
Pinterest Group Boards List
Group Boards on Pinterest are a great way to collaborate with friends and family, as well as other users from around the world. When you join a Group Board, you can post pins that everyone in the group can see and contribute to. This allows for increased engagement among pinners who share common interests or topics of discussion.

Additionally, joining a Group Board is beneficial if you're looking to increase your reach since all members of the board will be exposed to whatever content you decide to post.
How to Collaborate on a Pinterest Board
Collaborating with others on a Pinterest Board can be an easy way to share ideas, organize projects, and brainstorm solutions. To start collaborating on a board, you must first create the board and invite other users to join it. Once they accept your invitation, everyone will have the ability to add or remove pins from the board as well as comment on them.

You can also assign members specific roles such as admin or contributor depending on their level of involvement in the project. By working together collaboratively through Pinterest boards, teams can quickly come up with creative solutions for any project!
Pinterest Group Boards 2022
The popularity of Pinterest Group Boards continues to grow, and in 2022, we can expect more users than ever before. By creating a Group Board, you can collaborate with people from all over the world on any project or topic that interests you. It's also a great way to promote your products or services since multiple people will be viewing and sharing content related to your brand.

As you build up followership by engaging with other members' pins and boards, it will help increase visibility for your business as well as create potential leads for future sales.
How to Make a Group Chat on Pinterest
Creating a group chat on Pinterest is easy and convenient. All you need to do is create a board, invite people to join it,and then turn on the conversation feature. When turned on, users can comment directly on pins or messages and like each other's comments.

This makes it easier for everyone in the group to stay connected and discuss topics related to the board they are viewing.
Pingroupie
Pingroupie is a website dedicated to helping you find and join local meetup groups in your area. Whether you're looking for professional networking opportunities, or just want to make new friends with similar interests, Pingroupie provides an easy way to search and get connected with the right group. With thousands of active communities around the world, there's sure to be something that fits your needs.
Credit: www.youtube.com
Where are My Group Boards on Pinterest?
If you're trying to find your group boards on Pinterest, don't worry – it's not as complicated as it sounds! Group boards are a great way to collaborate with other pinners and share ideas for creating content. To access your group boards, first log into your Pinterest account.

Once you're logged in, click the "More" icon at the top of the page. This will take you to the Options page where you can select "Group Boards" from the left-hand menu. On this page, all of your current group boards will be listed along with any pending invitations that have been sent out by other users who want you to join their board.

From here, simply click on any of these listings and start searching through pins shared by other members or create new pins yourself!
How Do I Find Group Boards on Pinterest Mobile?
Finding group boards on the Pinterest Mobile app is a great way to connect with other like-minded people and discover new content. With the app, you can search for topics that interest you and then find active group boards related to those topics. To do this, start by opening up the Pinterest app on your mobile device and tapping the magnifying glass icon in the top right corner of your screen.

This will open up a search bar where you can type in keywords related to what you're looking for. Once you hit enter, a list of relevant pins will appear along with some suggested searches at the top of your screen. Scroll down until you see "Group Boards" under one of these suggestions and tap it to view all available groups related to your topic.

You can also use an advanced search feature which allows users to filter their results based on criteria such as board size or number of members. When viewing any particular board, make sure to check out its description so that you know exactly what type of content is allowed before joining it!
How Do I Join a Pinterest Board Group?
Joining a Pinterest board group is an easy way to connect with other people who share common interests. To get started, you'll need to create a Pinterest account if you don't already have one. Once your account is set up, go to the Board Group section of Pinterest and search for groups that are related to your interests or topics that you'd like to learn more about.

When you find one that looks interesting, click on it and then follow the instructions provided by the group administrator in order to join. Many board groups require potential members to submit a short application outlining why they are interested in joining before being accepted into the group. After submitting your application, wait for confirmation from an admin as this may take some time depending on how large or active the group is.

Once approved, start participating in conversations and learning from others in the community!
How Do I Find And Join Group Boards?
Finding and joining group boards on Pinterest can be a great way to increase your reach, build relationships with other pinners, and connect with new audiences. The first step in finding group boards is to do some research. Look through the list of people you follow and see if any of them are part of group boards.

You can also search for popular hashtags related to your niche or topic that may lead you to potential group board opportunities. Once you've identified a few options, it's time to reach out! Visit the profile page associated with each board and look for contact information like an email address or social media handle where you can send an inquiry about joining.

Make sure to include why you think the board would benefit from having your content added as well as how active of a participant you plan on being (commenting on pins, repinning others' content etc). After sending out requests, keep checking back periodically – sometimes it takes awhile before someone responds but don't give up! Joining relevant group boards is a great way for your content to gain exposure so put in the effort upfront and reap the rewards down the road.
Conclusion
Finding group boards on Pinterest is a great way to increase exposure for your pins and get more followers. With the help of pinning tools, you can easily search for relevant group boards that will give you the best chance at success on Pinterest. By being creative when searching for boards and taking advantage of third-party apps, it's easy to find high-quality boards with large followings that are perfect for promoting your content.

With a little bit of effort, you can find the right group board to join and start getting more traffic from Pinterest in no time!
About us and this blog
We are a digital marketing company with a focus on helping our customers achieve great results across several key areas.
Request a free quote
We offer professional SEO services that help websites increase their organic search score drastically in order to compete for the highest rankings even when it comes to highly competitive keywords.
Subscribe to our newsletter!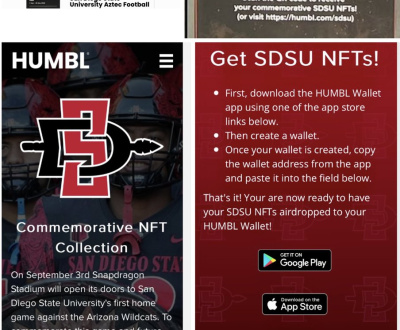 Yes, namecheap domain comes with email. Namecheap offers a free email forwarding…
[easy-share counters=1 counter_pos="inside" native="no" hide_total="yes" fullwidth="yes" fullwidth_fix="100"]