How to Enable Shopping on Instagram
To enable shopping on Instagram, first create a Facebook Business account and connect it to your Instagram profile. Then enter the product information, such as product name, description, price, and photos into the catalog manager provided by Facebook. After that is done you can then tag products in posts or stories.

When customers tap on a tagged post they will be taken to the product page where they can view more info and purchase it if they choose to do so. Finally add an 'Shop Now' button to your bio link which will take them directly to the shop section of your website. This way customers can easily find what they need without having to search through all of your posts or stories.
Sign into your Instagram account and go to the settings page
Select "Business" from the list of options on the left side of the screen, then choose "Shopping" from the drop-down menu that appears
You will be prompted to connect an existing Facebook catalog or create a new one if you don't already have one set up for your business's products or services
Once you've connected your catalog, select which products you would like to enable shopping for in each post by clicking on "Add Product Tags" when creating a post in Instagram Stories or Feed posts
When followers tap on tagged products they'll see additional information about it such as price and description before being redirected to complete their purchase through an external website or app associated with your store (eBay, Big Cartel etc
How To Set Up Instagram Shop
View Shop Button on Instagram
The View Shop button on Instagram is a great way to connect users with their favorite brands and influencers. With this feature, businesses can quickly link followers to their online stores or product pages so they can purchase items directly from the app. This makes it easy for customers to find what they need without having to leave the platform, making e-commerce more convenient than ever!
Instagram View Shop Button Not Showing
If you're an Instagram user who is wondering why the 'View Shop' button isn't showing up on your profile, it could be because of a few different reasons. Firstly, this feature is only available to select businesses in certain countries. Additionally, if your account has been converted from a personal profile to a business account recently, the View Shop button may take some time to appear as it needs to sync with Facebook's backend systems.

Finally, make sure that you have set up product tagging correctly and that all relevant information such as pricing is accurate before trying again.
How to Set Up Instagram Shop Without a Website
Setting up an Instagram shop without a website is simple and easy. All you need to do is connect your Instagram account with Facebook Shop, create product collections in the Instagram shopping tab, tag products in posts and stories, and add shop tags on profile pages. With these steps completed, customers will be able to view all of your products directly from the app.
How to Get Approved for Instagram Shopping
If you'd like to get approved for Instagram Shopping, the first step is to make sure that your business meets all of Instagram's eligibility requirements. To be eligible, your account must be a business profile and it also needs to have an active Facebook Catalog linked with products that are available in at least one country where shopping on Instagram is currently supported. Additionally, you'll need to adhere to the platform's merchant agreement and commerce policies.

Once these criteria have been met, you can apply through Ads Manager or Business Settings on the app.
Instagram Shopping App
The Instagram Shopping App is a convenient and easy way to shop directly from Instagram. With the app, you can browse products from your favorite brands, view product details and purchase items without ever leaving the app. You can also save items for future purchases or share them with friends on social media.

The Shopping App makes it easier than ever to discover new products, explore different styles and find what you love — all in one place!
How to Add Products to Instagram Shop
Adding products to Instagram Shop is a great way for businesses to reach their customers and potential buyers. To get started, make sure you have an Instagram Business account set up and linked with your Facebook Catalog. Then, open the "Shopping" tab in settings on your profile page and tap "Product Shopping."

From there, you can select which products from your catalog that you want to feature in Instagram Shop. Once selected, these items will appear on both your profile page and feed as shoppable posts so customers can easily discover and purchase them.
How to Find Local Shops on Instagram
Finding local shops on Instagram is easy! All you need to do is search for hashtags relevant to the type of shop you're looking for and your location. For example, if you're looking for a boutique in San Francisco, try searching "#boutiqueSF" or "#shopsanfrancisco."

You can also check out the Explore tab on Instagram and scroll through posts tagged with the same hashtags. This will help you find local businesses that specialize in what you're looking for.
Sell on Instagram
Instagram has become a great platform to sell products or services. With over one billion active users, businesses have access to millions of potential customers each day. By creating an Instagram shop and using the right hashtags and visuals, you can build an engaged audience that is interested in what you're selling.

You can also use paid ads on Instagram to target specific audiences and help grow your business even faster!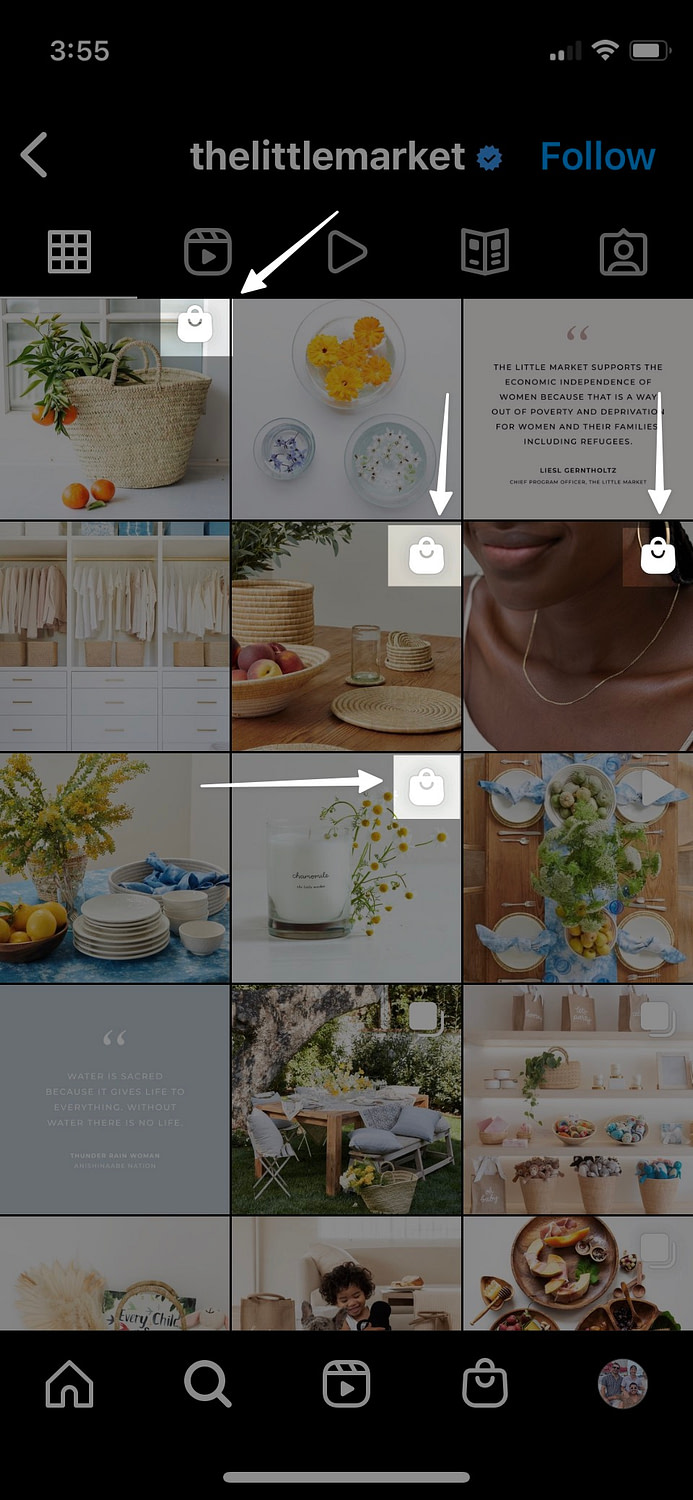 Credit: themeisle.com
How Do I Enable Instagram Shopping Feature?
Shopping directly from Instagram has never been easier! The popular photo-sharing platform recently introduced their Shopping feature, allowing users to purchase products without ever leaving the app. With this new feature, businesses can now showcase and sell their products right within their posts and stories.

If you're an online retailer or business looking to take advantage of this great opportunity, here's how to get started: First and foremost, you need a Facebook Shop that is connected with your Instagram account. This will allow you to use both platforms together seamlessly.

Then, make sure that your product catalog meets all of the criteria outlined by Instagram in order for it to be eligible for shopping tags on posts & stories (i.e., having active listing prices). Once these steps are complete, simply go into your settings & enable Shopping under "Business Settings" then follow the provided prompts – voila! You're ready to start selling with full integration between Facebook & Instagram's shopping features!
Why am I Not Eligible for Instagram Shopping?
There are a variety of reasons why you may not be eligible for Instagram shopping. In order to use this feature, your account must meet certain criteria, such as having an active business profile and an approved product catalog. Additionally, you must have access to Facebook's Business Manager platform in order to create the necessary shop pages on Instagram.

Furthermore, if you sell services or digital products instead of physical items like clothing or home goods then the Instagram shopping feature won't be available to you. Additionally, some countries don't allow businesses based within them to use this feature due to local laws and regulations. Finally, even if all other requirements are met there is no guarantee that your application will be accepted as it can take up to two weeks for your request to go through their review process before being approved or denied by Instagram's team.
How Many Followers Do You Need to Enable Instagram Shopping?
Having an Instagram shopping account is a great way to boost your business. It allows you to display products, showcase collections and give customers the ability to shop directly from your posts. However, before you can begin selling on Instagram, there are certain requirements that need to be met.

One of those requirements is having at least 10,000 followers on your profile in order for you to enable Instagram Shopping. That's right—you must have 10k followers before you can even start thinking about setting up an Instagram Shopping page! This may seem like a daunting task if your current following isn't close to this number yet – but don't worry!

There are plenty of ways that can help increase the visibility of and engagement with your posts so that more people see what it is that you offer. With enough hard work and dedication (combined with strategic planning), reaching the minimum requirement should be within reach!
Conclusion
Shopping on Instagram is an easy and effective way to make your products more accessible for customers to purchase. By enabling Shopping on Instagram, you can create an impressive visual presence that allows your followers to quickly connect with the items they love from your business. With its intuitive user interface, simple set-up process, and wide range of features, Shopping on Instagram is a great tool for businesses looking to increase their reach and customer engagement.
About us and this blog
We are a digital marketing company with a focus on helping our customers achieve great results across several key areas.
Request a free quote
We offer professional SEO services that help websites increase their organic search score drastically in order to compete for the highest rankings even when it comes to highly competitive keywords.
Subscribe to our newsletter!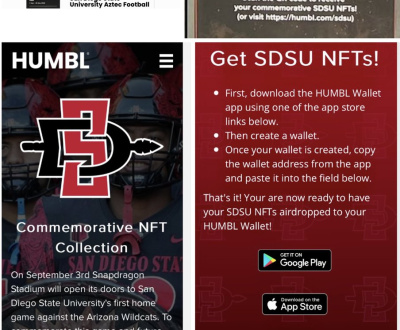 Yes, namecheap domain comes with email. Namecheap offers a free email forwarding…
[easy-share counters=1 counter_pos="inside" native="no" hide_total="yes" fullwidth="yes" fullwidth_fix="100"]