If you're looking to hire a Pinterest Manager, the first thing you should do is create a job description that outlines what tasks and responsibilities are associated with the role. This will help ensure that potential candidates have an understanding of your expectations for the position. Additionally, consider how much time and budget is available for this role as well as any specific skills or experience required.

After creating your job posting, post it on various platforms such as LinkedIn, Indeed or other specialized job sites related to Pinterest Management. Once applications start rolling in, review them carefully to find the best candidate for your business' needs. Finally, conduct interviews and background checks before making a final decision about who to hire!
If you are looking to get the most out of your Pinterest account, hiring a Pinterest manager may be the best move for you. A skilled Pinterest manager will have the knowledge and expertise needed to create an effective strategy that can increase your followers, engagement, website traffic and conversions. With their help, you'll be able to maximize the potential of this platform while minimizing any costs associated with managing it yourself.
Questions to ask before hiring a Pinterest manager
Pinterest Manager Pricing
The cost of hiring a Pinterest Manager can vary depending on the level of services you need. Many companies offer packages with different levels of service, ranging from basic management to full-service account optimization. The average cost for a Pinterest Manager is typically around $500-$1,000 per month, but could be higher or lower depending on the scope and complexity of your project.
Pinterest Management Services
Pinterest Management Services are a great way to help businesses, organizations and individuals maximize their presence on Pinterest. These services offer assistance with content creation, account optimization and strategic planning, helping you reach your target audience and gain followers more quickly. Additionally, these services provide insights into analytics so that performance can be tracked and improved over time.

This is an invaluable tool for anyone looking to build their brand or promote their products on the platform.
Pinterest Management Packages
Pinterest management packages are an excellent way to optimize your presence on the popular social media platform. They provide a comprehensive approach to managing your Pinterest account and boosting traffic, followers, and engagement. Packages typically include services such as creating content tailored for the Pinterest algorithm, setting up boards and pins, scheduling posts for maximum reach, optimizing SEO for higher search engine rankings, tracking analytics to measure success, engaging with other users through commenting or repinning their content, and more.

With a professional team of experts managing your account you can be sure that your Pinterest strategy is effective in achieving its goals.
What Does a Pinterest Manager Do
A Pinterest Manager is a professional that helps businesses and individuals to create, manage, and optimize their presence on the social media platform. They develop strategies for content creation and curation, monitor engagement metrics, identify opportunities for growth, collaborate with influencers or brand ambassadors to extend reach, analyze results of campaigns and optimize them accordingly. Ultimately they are responsible for ensuring that any Pinterest activities become successful in achieving business goals.
Pinterest Manager Course
If you are interested in boosting your presence on the popular image-sharing platform Pinterest, then consider taking an online Pinterest Manager Course. This course will teach you everything you need to know about creating and managing a successful Pinterest page, including how to effectively use keywords, create visually appealing content, and build up followers for maximum engagement. With this knowledge, you'll be able to maximize your marketing potential by reaching out to new audiences and increasing conversions from visitors into customers.
Pinterest Management Agency
Pinterest Management Agencies are a great way to increase visibility, engagement and followers on the Pinterest platform. They provide services such as content curation, account optimization, analytics tracking and more in order to help businesses reach their goals. With an experienced agency managing your Pinterest account, you can rest assured that they know what they're doing when it comes to making sure your content is reaching its target audience and helping you grow your presence online.
Pinterest Marketing Manager
As a Pinterest Marketing Manager, you will be responsible for strategizing and executing campaigns that leverage the platform to drive traffic to websites. You'll need to have excellent analytical skills in order to understand how different campaigns are performing and identify areas of improvement. Additionally, creativity is essential when it comes to designing effective pins and creating engaging content that resonates with users.

Finally, staying up-to-date on trends within the industry will help you stay ahead of the curve.
Pinterest Manager Salary
The average Pinterest Manager salary is around $62,000 per year. This salary can vary greatly depending on experience and additional skillsets, with some positions paying as much as $100,000 annually. Companies are also increasingly rewarding top-performing Pinterest Managers with bonus structures or stock options which can further increase their overall compensation.
Credit: therisingceo.com
What Do Pinterest Managers Charge?
Pinterest managers charge a fee that varies greatly depending on the scope of work and the desired outcome. Generally speaking, there is no set rate for Pinterest management services, as each project and client are unique. Experienced Pinterest managers will typically charge anywhere from $50 to $500+ per hour for their services, with most falling in the $150-$250/hour range.

They may also offer flat-rate packages that allow businesses to pay one price for a certain number of hours or tasks completed over a set period of time. Additionally, some experienced professionals may provide additional coaching and consulting services outside of simply managing your Pinterest account to help you better understand how to utilize it effectively for your business goals. Ultimately, what you pay will depend on the level of expertise needed for your particular project and budget restrictions so be sure to talk with any potential candidates about their rates before making a decision.
When Should I Hire a Pinterest Manager?
If you're serious about leveraging Pinterest for your business, hiring a Pinterest manager is a great idea. A good way to start is by evaluating the amount of time and resources you have available to devote to managing the platform yourself. If it seems like too much work or if you don't have enough time or knowledge, then hiring someone experienced in this area can be very beneficial.

It's important that they understand how to strategically use Pinterest as part of a larger marketing plan and also know how to reach out and engage with your target audience on the platform. They should also be able to track analytics so that you can see what content works best for gaining followers and driving engagement. Ultimately, if you're looking for quick results from your social media efforts with minimal effort on your part, then investing in an experienced Pinterest manager could really pay off over time!
What Do Pinterest Managers Do?
Pinterest managers are responsible for overseeing the strategy and execution of a successful Pinterest presence. They work with teams to ensure that there is an effective approach to content creation, distribution, and measurement that will lead to better engagement. This includes working closely with copywriters and designers to create compelling visuals as well as analyzing data from campaigns so they can make decisions about changes or improvements.

Additionally, Pinterest managers must stay up-to-date on the latest trends in order to effectively reach their target audience. Lastly, they must build relationships with influencers who can help spread the message about their brand or product on this platform in order for them to gain exposure. All in all, Pinterest managers have a wide variety of responsibilities but ultimately strive towards helping businesses create engaging content and increase visibility on the platform.
How Much is a Pinterest Manager Hourly?
The hourly rate for a Pinterest manager depends on many factors, such as the size and scope of the project, the number of accounts being managed, and the experience level of the manager. Generally speaking, however, most Pinterest managers charge between $25-50/hour. Some may even go higher depending on their expertise and additional services they provide.

A more experienced or specialized professional can easily cost up to $100/hour or more. It's important to assess your needs carefully when hiring a Pinterest manager so that you get someone who fits within your budget but also has enough knowledge and skills to do an effective job managing your account. Asking for references from past clients is always a great way to check out potential managers' credentials before making any commitments.
Conclusion
Hiring a Pinterest Manager can be the best decision you make for your business. They will help to create an effective and engaging presence on Pinterest, allowing you to reach more people and increase your customer base. With their expertise in social media marketing, they can bring success to your business by increasing traffic, sales leads and overall brand awareness.

By investing in a Pinterest Manager, you are taking advantage of one of the most powerful tools available today for online marketing success.
About us and this blog
We are a digital marketing company with a focus on helping our customers achieve great results across several key areas.
Request a free quote
We offer professional SEO services that help websites increase their organic search score drastically in order to compete for the highest rankings even when it comes to highly competitive keywords.
Subscribe to our newsletter!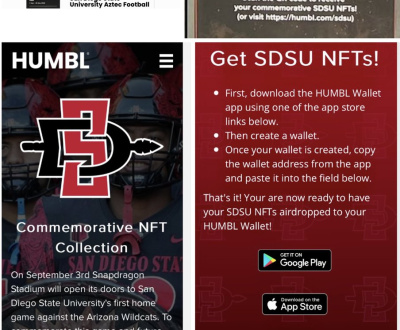 Yes, namecheap domain comes with email. Namecheap offers a free email forwarding…
[easy-share counters=1 counter_pos="inside" native="no" hide_total="yes" fullwidth="yes" fullwidth_fix="100"]