What Type of Businesses Should You Include for Local Seo
For local SEO, businesses should include those that are locally focused and can provide a unique service or product to the community. This would include small business owners such as restaurants, retail outlets, automotive repair services, salons and spas, gyms, medical offices and chiropractors. Additionally, larger companies with multiple locations in one area could also benefit from local SEO efforts by targeting each location separately.

Businesses that offer custom services or products specific to their region should be included as well since they will likely have an advantage over competitors who don't focus on the local market. Finally, any business offering delivery or online ordering services within a certain geographic area should incorporate local SEO into their marketing strategy in order to gain visibility with customers searching for these services near them.
Local SEO is becoming increasingly important for businesses that are looking to reach new customers in their area. When it comes to local SEO, certain types of businesses can benefit more than others. Businesses such as restaurants, retail stores, service providers, and health care professionals should all consider optimizing their website for local search engine rankings in order to draw attention from potential customers near them.

By targeting keywords related to their business type and location, these businesses can gain greater visibility in the organic search results on Google or other popular search engines. Additionally, creating content that caters specifically towards a local audience can help increase traffic and conversions even further.
The Complete Local SEO Checklist for 2022
What is Included in Local Seo Services?
Local SEO services involve optimizing a website for local search listings, which helps businesses increase their visibility in the area. This includes keyword research tailored to the local market, developing and managing content related to areas of business expertise and locality, creating citations from external websites with information about your business such as name, address and phone number (NAP), submitting your website to local directories and review sites like Yelp or Google My Business, setting up structured data markup on pages so they appear more prominently in search engine results pages (SERPs) and monitoring analytics to measure progress. Local SEO also involves optimizing mobile experiences since most people now access websites through smartphones rather than desktop computers.

Additionally, it involves link building tactics that help build authority among local customers – this could include guest blogging or being featured on other industry-related websites. All of these activities can help boost organic traffic from potential customers who are searching for products or services near them.
How to Do Local Seo for Small Businesses?
Local SEO is a great way for small businesses to increase their visibility, reach more customers and grow their business. As the competition in local search results becomes increasingly fierce, it's important to make sure your business stands out from the crowd. To do this effectively you need to understand how local SEO works and what steps you can take to optimize your website for local searches.

The first step towards gaining an advantage in local SEO is creating a Google My Business profile which allows potential customers find information about your business quickly and easily. You should also ensure that you are optimizing all of your content with relevant keywords related to location such as city or state names. Additionally, it's essential that all of the data about your business on third-party websites like Yelp or Yellow Pages is accurate so potential customers can easily find correct contact details when searching online .

Finally, remember that reviews play an important role in any successful localized SEO strategy – ask happy customers to leave positive reviews on sites like Google Maps, Trust Pilot and Facebook Business Pages as these will be picked up by search engines and help boost rankings over time..
Does Seo Apply to All Types of Businesses?
Yes, SEO applies to all types of businesses. It is a powerful tool that can help any business increase their visibility in the search engine rankings and reach more potential customers. SEO involves optimizing website content, images and other elements so they appear higher in organic results on popular search engines like Google, Yahoo! and Bing.

By doing this, businesses are able to draw attention from people who may be interested in their products or services but would not have otherwise found them without searching for them online. Additionally, the higher ranking a business has means it will show up towards the top of SERPs (search engine result pages), increasing its chances of being seen by users first before competitors. Ultimately, SEO helps businesses grow their customer base as well as build trust with those who find them through organic search results.
Which Business is Likely to Benefit Most from Seo?
Search engine optimization (SEO) is one of the most effective ways to improve visibility and organic traffic for businesses, no matter their size or industry. SEO can help any company reach more potential customers online and grow their business. While all types of businesses can benefit from SEO, some are likely to experience more success than others.

Local service providers, such as plumbers and electricians, will be able to use local SEO techniques to rank higher in search results for localized searches that include geographic information such as city names. This makes it easier for people looking for a specific service in a particular area to find them quickly online. Restaurants and other hospitality businesses also stand to gain from utilizing local SEO tactics so they can appear prominently when users search terms like "restaurant near me" or "hotel in [city]."

E-commerce stores can also benefit greatly by optimizing around product descriptions since many shoppers nowadays start their buying process with a Google search rather than going directly to an e-commerce site. If these companies optimize product titles and descriptions with targeted keywords related to what people are searching for then they have a better chance of appearing at the top of the SERPs (search engine result pages). Additionally, optimizing images on product pages helps make sure that products show up when users include image searches into their queries.
Credit: www.freshbooks.com
Which Business is Likely to Benefit Most from Local Seo Practices Linkedin
Local SEO practices can be incredibly beneficial for businesses, but none more so than Linkedin. By focusing on local keywords and optimizing their content to appear in the top search results of local searches, Linkedin has been able to increase its visibility in the communities they serve. This helps them reach new customers and build relationships with existing ones, giving them a solid foundation for growth.

With optimized content and increased visibility through local SEO tactics, Linkedin is likely to benefit most from these practices.
Local Seo for Small Businesses
Local SEO for small businesses is an important marketing tool in today's digital age. By optimizing the content on your website and working to increase visibility within local search engine results, you can reach more customers who are searching for a business like yours. Local SEO involves using targeted keywords and phrases to help your business rank higher in local searches, as well as creating listings on popular online directories such as Google My Business and Bing Places.

Additionally, by focusing on improving customer reviews, engaging with customers online through social media platforms, and providing quality content that answers common questions related to your services or products, you can further improve your chances of appearing at the top of local search results pages.
What Should You Avoid When Developing a Search-Optimized Website
When developing a search-optimized website, there are certain practices that you should avoid in order to ensure your site is as visible and indexable as possible. Some of these include overusing keywords, creating duplicate content, using cloaking techniques, and employing hidden text. Additionally, it's important to make sure that all images have alt text descriptions and links have anchor texts associated with them so they can be indexed properly by search engines.
What Should Be As Consistent As Possible Across the Web When Developing a Local Seo Strategy
When developing a local SEO strategy, it is important to keep certain elements as consistent as possible across the web. These include using top-level domain names that are relevant to your business and location, optimizing page titles and meta descriptions for each page of your website, including appropriate keywords in all content, ensuring that all content is original and written specifically for the target audience, using structured data markup such as Schema.org when applicable, creating optimized listings on major search engines like Google My Business or Bing Places for Business, submitting sitemaps to ensure maximum visibility of your pages in search results, and building high quality backlinks from reputable websites related to your industry.
What is Local Seo
Local SEO is a type of search engine optimization (SEO) that focuses on optimizing websites to appear in local searches. It helps businesses increase their visibility in local search results, and drive more targeted traffic to their website from users who are searching for services or products related to the business's location. Local SEO involves creating content and building citations on directories and review sites, as well as optimizing your website for relevant keywords related to your geographic area.

With the right approach, local SEO can help you reach potential customers who may not have found you otherwise.
How to Do Local Seo
Local SEO is a powerful way to increase the visibility of your business online and reach potential customers in your local area. It involves optimizing your website content, such as titles, descriptions, URL structure, and page content; creating citations on local directories; building backlinks from other websites with relevant content; and using keywords that are specific to the location you're targeting. By following these steps, you can ensure that more people find out about your business when they search for it in their community.
Benefits of Local Seo
Local SEO is an effective way to market your business online, as it focuses on optimizing your digital presence to attract more local customers. By targeting local keywords and implementing other strategies such as creating localized content and utilizing geo-targeting techniques, businesses can increase their visibility in search engine results pages for people searching within the same geographic area. This will help you reach potential customers who are actively looking for products or services like yours in the local area.

Additionally, Local SEO helps establish trust with potential clients by providing accurate information about a business's physical location, contact details and opening hours which encourages them to visit in person or make an inquiry.
Local Seo Examples
Local SEO examples are any marketing tactics that are specifically tailored to local audiences. For example, optimizing a website with location-specific keywords, creating content about local events, or using geo-targeted paid ads can all be considered local SEO examples. Additionally, businesses may also focus on building relationships and earning mentions from other local websites in order to improve their visibility within their community.
Conclusion
This blog post provided a comprehensive overview of the different types of businesses that should be included in local SEO campaigns. From small, local businesses to large international corporations, optimizing for local SEO can have significant benefits for any business. With the right strategies and tactics, companies can ensure their products and services are found by customers quickly and easily.

This will help increase visibility, generate more leads, and ultimately drive sales. Local SEO is an essential element of any digital marketing strategy that no company should ignore!
About us and this blog
We are a digital marketing company with a focus on helping our customers achieve great results across several key areas.
Request a free quote
We offer professional SEO services that help websites increase their organic search score drastically in order to compete for the highest rankings even when it comes to highly competitive keywords.
Subscribe to our newsletter!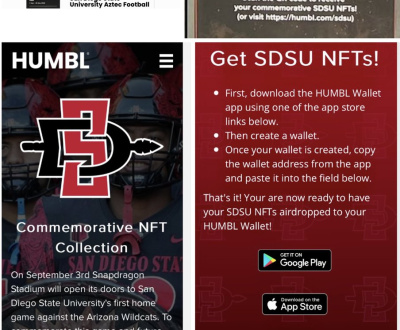 Yes, namecheap domain comes with email. Namecheap offers a free email forwarding…
[easy-share counters=1 counter_pos="inside" native="no" hide_total="yes" fullwidth="yes" fullwidth_fix="100"]