Local SEO strategy for rank your business website
Why local SEO strategy is most essential for the local business owner? In smaller businesses, Local SEO is essential for rank in 1st page of Google. Usually, international business emphasizes ranking globally but doing SEO for local business give attention to SERPs that means in a specific location. These local SEO strategies rely on promoting your brand, products, and services to lead customers.
If the customers want to buy something online, they must use Google for searching local information, location, or product description. That means if you're going to do local SEO business, then you use Google for local search engine optimization. Otherwise, you lose your potential customers.
Now the question is how to do local SEO? Don't worry my friends. Because in this article, I gathered some local SEO guidelines, which give you essential suggestion about how to do local SEO, local SEO link building, how to compete with competitors.
To fully understand SEO, check out this local SEO guide for beginners here.
Without further to do, let's get started –
Tips to Improve Your Local SEO Strategies Immediately
Local SEO in Google My Business
Do you want to rank your business in the local search result of Google? First of all, you have to listing your business on Google My Business. By doing this, your business will show on Google local search result, which is free on the search engine. After claiming on local SEO in GoogleMy Business, then every point of data will be found on Google local searches. Now it's time to take a photo, video, news, events, store hour, location, etc. and give offer and share them.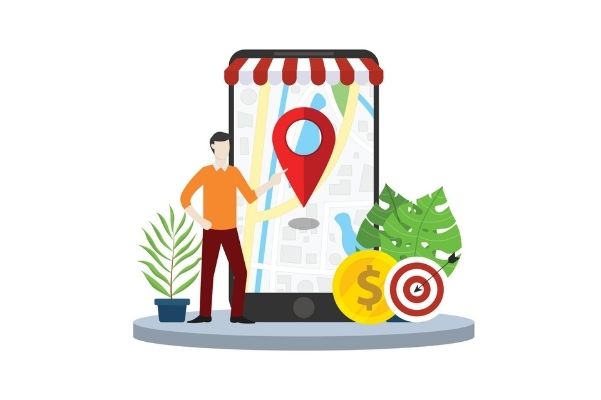 By boosting your Google My Business and support local SEO you have to follow these-
Confirm your listing
Deliver perfect and up-to-date information
Include your logo, hours of the procedure, payment systems, the product or service you sell, and plenty of images
Motivate customers to review business in online
Try to give Answer to customer reviews
By using Google account Create content and posts on Google
To get support in local SEO and make high-quality leads for your business, you have to follow these tips and tricks.
Improve your local business listings and manage local SEO citations
In the local business, Local listing is the most essential when most of the user searches for products and services. For this, add your local SEO business listing all available directories which are related to your niche.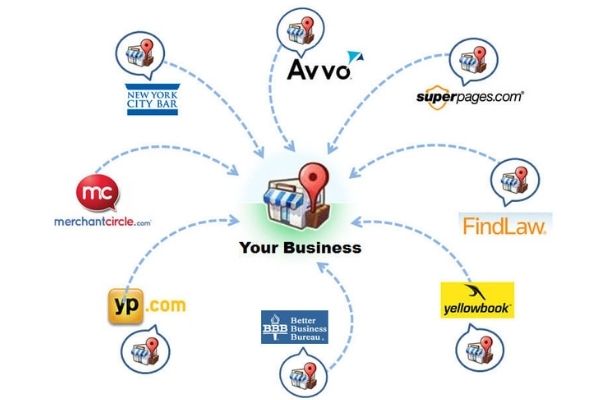 When users search on Google, your local SEO business usually ranks high and gets your business in a good position. Local SEO citations are significant factors in local business because by doing a quote. Your business will establish online. However, you're online business citations information must be the same as the recorded name with the state, the post office, the website, the location, and phone number.
Update reliable NAP (Name, Address, Phone Number)
After completing Google My Business, business listings, and local SEO citations, then it's time to update regularly NAP (Name, Address, and Phone Number) in local search SEO. NAP is an essential part of local business SEO.
It's essential for Google My Business listings because throughout these your customers get information about your business in a website and other listings on the internet. So it's vital to upload correct and up-to-date information about your local business; otherwise, you lost your customer, and they do not wish to trust. You need to ensure that there is no spelling mistake in your local SEO business and avoid using abbreviations or anything confusing.
Develop Website Speed
Developing Website loading Speed is an essential rank factor in local business SEO. Google local searcher wants to deliver the best results for its users. But if your Website Speed takes more time to load, and then it gives terrible signals to the Google search engine and ranking it poorly. According to Google research out of 100 users, 46 users are waiting for page loading, and that makes them disturbing about browsing the website.
Google page insights area unit is the most effective tools to ascertain such metrics. To develop your Website Speed, you have to follow these steps-
Good hosting
Boosting image
Execute a CDN (Content delivery network) system
If your site is built with Word Press theme you can use caching plugins
Ensure a mobile-responsive website
Because of the ease of use of high-speed internet, the user of mobiles and mobile searches is increasing significantly. You have to make your site mobile friendly to boost user expertise. If your website has fast loading mobile pages, then it's become well-known for a mobile user. It is another essential strategy for your local business SEO.
To take control over competitors and develop your local SEO, you have to ensure a mobile-responsive website. For this, you have to follow these-
To make the best use of your images and videos, you have to reduce page load time.
Make it easy for visitors to find what they are looking for by wisely planning your website layout and navigation menus
Increase page load speed to hold the user's more time.
Make it easy for visitors to share your content in social media by adding social media sharing buttons for your product pages and blog posts.
Boost your website and content for local keywords
A local keyword is essential for your local business SEO and also for local customers. For ranking in Google, you have to maintain quality content for your website. Quality content helps your website gets ranked higher than other sites in Google.
For your local SEO strategy, you can use Google's Keyword Planner for searching relevant and local keywords by using the location filter. It helps you to find out the most popular and relevant local keywords that you should target. It also helps you to focus on listing of regionally relevant keywords. When you got them, then you should make Meta content, copy, and URLs for your site. Suppose you are looking for a restaurant. For this, you must search in Google as Restaurant in your city area. Then Google shows you only relevant listings. For this, it's essential to include your city's names in:
Title tag
Meta description
H tag
Body text
URL
Alt text on related images
Get Regular & positive online Reviews from Happy Customers
In the local businessSEO, Positive reviews influence 68% of customers. Positive reviews not only affect your business but also improve Google My Business presence. It also encourages another user to visit your website. You should conjointly help them to present sensible ratings to your business online.
To write good reviews for your business, you have to motivate your customers. For this, you have to follow these-
When a customer avails your services, then Always make sure to ask for a review.
After purchasing your products, you must send them a text message or an email and ask for a review.
Answer customer reviews as soon as you read them.
Give Thank customers for positive reviews, but if get a negative review must apologize for that and try to solve problems politely and professionally.
Strengthen your social media presence in Google local searches
Social media might conjointly function as an excellent supply of backlinks and high-quality traffic. In the local business SEO, it holds an essential reason for ranking high. Optimizing social media can make your brand look more believable. It also makes your customer convinces to follow you, visit your website, and even share your content with their social networks.
For this, you have to describe your social profile and business information accurately like phone number, working hours, working days, email id, website URL, and relevant URL in your social media posts. But you have to post relevant and useful content for your audience.
Use Schema Structured Markup
In any website, some essential elements provide specific information about an individual or a business. To tell the program bots this personal info, we use schema markups. It reveals to Google that particular content isn't another typical substance of the positioning. It speaks to selected reasonably information that ought to modify the purchasers to understand the positioning suitably.
The image shows the example of schema markup to display ratings of the business. It could be either-
Address
Phone Number
Email Id
Event Information
Business Logo
Ratings
Reviews
Testimonials
Product Prices etc.
Through schema markup, users will apprehend a lot of a few businesses while not visiting its web site so, if users found the company. When the users found that the company is relevant, he will continuously visit the website and becomes a customer.
Create Location-Specific near me Web Page
Now, most of the people use a mobile phone in their everyday life, and people usually use near me to search for something online. Such as Restaurant in my near location or Beauty parole near me. In your local SEO plan using near me keyword is profitable if you use it in Meta title, Meta description, and keyword content and listing.
Emphasis on local SEO link building Signals
It is essential with Local SEO to Emphasis on Link Signals with your website Link signals used for backlinks indicating to your site. It's necessary to urge links to spice up your natural SEO, but their quality is essential. If your website quality is good, then the various reliable sites give you quality-full backlinks which makes your site in Google ranking.
If there is a well-known food blogger in your neighborhood, and then you will contact the blogger for location-based keyword and request for support or partnership. This way, Google can apprehend that relevant web site of your niche mentioned your web site. So, your website's ranking can get a significant boost in SERPs.
Online Business Directories in SEO for local business
Online Business Directories in SEO is an essential strategy to do local SEO business. Google, Bing, Yahoo, LinkedIn, Facebook, White pages, Yellowpages, Biz-Journals are Online Business Directories.
In Online Business Directories, you must input your correct business name, address, and phone number, the backline of your website, Meta description, keyword content, and listing, etc. This Online Business Directories not only strengthen your business Reputation but also boost your local SEO business.
Study Your Competitors
If you are new in online marketing or the local SEO plan, another important strategy is Study Your Competitors. This old school method is still also applied in the local business SEO. It gives you an idea of their SEO journey and their stand in the competition. By this, you can decide and plan your strategy to perform better in local SEO competition.
Conclusion
Local SEO is essential in a local business. It supports your business found in local SERPs and makes it to Google Local Pack. To stay ahead in your business Local SEO and the competition, you have to keep up-to-date about the latest SEO trends. By evaluating the overall SEO strategy, your localized business becomes more relevant to your customers. The SEO industry is moving fast, but the benefit and profit in this industry obvious.
By following these SEO strategies as I discussed above, makes your local business profitable and rank high in local Google searches.
If there are any other suggestions or questions in SEO for local business, just let us inform.
About us and this blog
We are a digital marketing company with a focus on helping our customers achieve great results across several key areas.
Request a free quote
We offer professional SEO services that help websites increase their organic search score drastically in order to compete for the highest rankings even when it comes to highly competitive keywords.
Subscribe to our newsletter!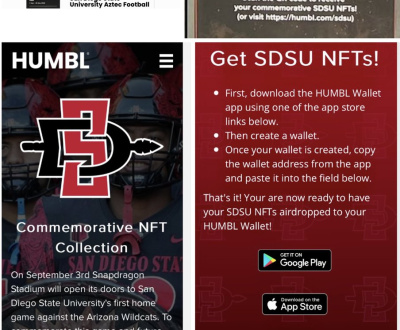 Yes, namecheap domain comes with email. Namecheap offers a free email forwarding…
[easy-share counters=1 counter_pos="inside" native="no" hide_total="yes" fullwidth="yes" fullwidth_fix="100"]