How to Join Instagram Engagement Groups
1. Start by searching for hashtags related to your niche on Instagram. For example, if you're in the fashion industry, search for #fashionista or #styleblogger. 2. Look through the results and find any engagement groups that have been created around those topics.

You can also check out other accounts within your niche to see if they are part of any specific groups as well. 3. Once you've found a few potentials, contact their admin directly via direct message and ask them how to join their group(s). Some may require an application process while others may simply allow anyone who is interested to join automatically.

4. Follow the instructions provided by the group admins carefully so that you don't miss anything important such as joining rules or guidelines set forth by the group itself (eg: no spamming etc.). 5 . Make sure to read all of these rules thoroughly before joining so that you know exactly what is expected from members once inside the group(s).

6 . After successfully completing all steps necessary for joining an Instagram engagement group, participate actively in discussions and post content regularly in order to gain more visibility within your desired audience/niche!
Research Engagement Groups: Before you join any Instagram engagement groups, it is important to research the type of group and its purpose
Not all engagement groups are created equally, so find one that aligns with your interests and goals
Request an Invitation: Once you have identified a few potential engagement groups, reach out to the moderators or admins of those respective groups and request an invitation
Make sure to provide some information about yourself in the message as well as explain why you want to be a part of that particular group
Follow Group Rules: Each engagement group will have its own set of rules and guidelines for participation – make sure you follow these closely! This includes adhering to post frequency requirements, participating in discussion threads, avoiding spammy posts/comments etc
Being respectful towards other members should also be high on your list when joining any kind of online community
Participate Actively: Now that you are part of an Instagram engagement group, make sure that you start engaging with other members by liking their posts/comments and leaving meaningful feedback whenever possible! This will help build relationships within the group which can lead to more opportunities down the line 🙂
Engagement Groups Will Destroy Your Instagram Account | Algorithm Explained
Instagram Engagement Groups 2023
With the rise of Instagram as a popular social media platform, many people have turned to engagement groups as a way to increase their visibility and reach on the platform in 2023. Engagement groups are networks of users who agree to interact with each other's content by liking and commenting on posts, thus increasing post engagement and potentially gaining more followers. Such groups can be organized around common interests or hashtags, allowing users within the group to create meaningful connections while also boosting their own profiles.
Instagram Engagement Groups Link
Instagram engagement groups link are a great way to increase your reach and interactions with like-minded people. By joining an engagement group, you can share posts or stories with other members of the group who will help promote content by liking, commenting and sharing it. This creates a larger potential audience for your content and increases its visibility on Instagram.

Engagement groups also offer more opportunities for networking and building relationships with others in the same niche as you.
Instagram Groups to Join Link
Joining an Instagram group link is a great way to connect with like-minded people and expand your network. By joining a group, you can easily share content, ask questions and get advice from other users who may have similar interests or experiences. It's also a great way to find new followers and build relationships with influencers in your industry.

Plus, many of these groups offer exclusive discounts and promotions that will help you save money on products or services related to what you post about regularly.
Instagram Dm Groups to Join
If you're looking to join an Instagram DM group, there are plenty of options available. Joining a DM group on Instagram can be a great way to connect with like-minded people, share ideas, and gain access to exclusive content. Plus, it's free!

Whether you're interested in networking or just want to find some new friends online, joining one of the many Instagram DM groups out there is a great way to do so.
Instagram Engagement Groups Telegram
Instagram Engagement Groups Telegram are a type of online community where members interact to help each other grow their Instagram accounts. Through these groups, members can share likes and comments on posts from other group members in order to increase engagement on those posts. This helps boost visibility for all involved and amplifies the reach of content shared within the group.

Group rules are often established by the moderators to ensure that everyone is following good practices with regards to engagement on Instagram.
Instagram Engagement Groups Reddit
Instagram engagement groups on Reddit are online communities of Instagram users who come together to support each other by engaging with one another's posts. This can include liking, commenting, and even sharing posts. By joining these groups, members can increase their reach and gain more followers by connecting with like-minded individuals in their niche or industry.

Ultimately, these groups create an opportunity for the group members to collaborate and promote one another's content which leads to increased exposure and a higher level of engagement overall.
Telegram Engagement Groups Reddit
Telegram engagement groups, also known as Reddit Telegram Groups, are online communities of people who share and discuss content related to a specific topic. These groups provide an excellent platform for users to engage with each other in meaningful conversations while providing valuable information on the subject-matter. With these groups, users can exchange knowledge and tips about their respective topics, ask questions and get answers from experienced members of the group, or simply stay up-to-date on current news about the topic.
Popular Instagram Groups
Instagram groups are an excellent way for people to connect with like-minded individuals. They provide a platform for users to share interests, ideas, and experiences in a comfortable and supportive environment. Popular Instagram groups often have hundreds or even thousands of members from all over the world who come together to discuss topics such as fashion, beauty, lifestyle tips and more.

By joining these types of communities users can gain valuable insight into various industries while making friends along the way.
Credit: www.instafollowers.co
Do Joining Engagement Groups on Instagram Work?
Joining engagement groups on Instagram can be a great way to grow your profile and increase follower count. Engagement groups are essentially exchange programs where members post their content in the group and you, in return, comment, like and share each other's posts. This encourages more people to see your content as more likes and comments usually mean higher visibility for posts.

There are many benefits to joining an engagement group beyond just increasing followers; it allows users to connect with new accounts they may never have stumbled across otherwise and create relationships that can lead to collaborations down the line. It also helps build community within Instagram as users actively engage with one another's work instead of scrolling past without interacting. However, there is no guarantee that these exchanges will result in increased followers or even meaningful connections if everyone isn't putting effort into the process – so make sure you take the time to read through guidelines before joining any engagement groups!
How Do You Find Groups on Instagram?
Finding groups on Instagram is a great way to connect with like-minded individuals and join in conversations about topics that interest you. Joining an Instagram group can be done quickly and easily, either by searching for hashtags related to the topic or by looking at members of other similar accounts or influencers in your niche. You can also use the Explore tab to search for groups related to your interests.

Once you find one, just click "Join" and you'll be ready to start engaging with other members of the community. Alternatively, if you want something more private, many Instagram users create invite-only chatrooms or DM Groups which are accessible via direct messages from friends or followers who are already part of it. This allows them to communicate without their posts being shared publicly on their profiles.

Finally, if none of these methods work for you then there is always the option of creating a new group yourself!
How Do You Join Instagram Pods?
Joining Instagram pods is an effective way to boost your engagement and increase followers on the platform. Pods are groups of Instagrammers who work together to increase each other's engagement by liking, commenting, and sharing their posts. Joining a pod is relatively easy – all you need to do is find one that meets your needs, such as focusing on a particular topic or industry.

To join a pod, look into those suggested in the app's search engine or popular hashtags like #instagrampod or #igpod. Once you've found one that interests you, reach out with an introduction about yourself and why you'd like to join the group. After getting accepted into the group chatroom by its members, start engaging regularly; comment on others' posts (using relevant keywords), participate in discussions within the group chats and help promote content from other members when appropriate – this will show them that you're committed to working together for mutual gain!
What are Instagram Engagement Groups for Followers?
Instagram engagement groups are a great way to help you grow your Instagram presence and get more followers. These groups consist of members who actively engage with each other's content, helping to increase the visibility and reach of all involved. Engagement groups can be public or private and range in size from small niche-specific networks to larger communities with thousands of users.

By joining an Instagram engagement group, you'll have access to exclusive content shared by fellow participants that may not be available anywhere else. In addition, interaction between members is encouraged which helps create relationships within the community as well as increased exposure for everyone's posts. With regular participation in such groups, you can quickly become part of an influential network on Instagram – boosting likes and comments on your photos while growing your own following at the same time!
Conclusion
By joining Instagram engagement groups, you can increase your visibility and boost the number of followers you have. You'll be able to find relevant content, connect with like-minded people, and get feedback on your posts. With a little bit of effort and research, it's easy to join an Instagram engagement group that will help you achieve your goals.

With all these benefits in mind, it's clear why joining an Instagram engagement group can be such a great way to grow your account quickly!
About us and this blog
We are a digital marketing company with a focus on helping our customers achieve great results across several key areas.
Request a free quote
We offer professional SEO services that help websites increase their organic search score drastically in order to compete for the highest rankings even when it comes to highly competitive keywords.
Subscribe to our newsletter!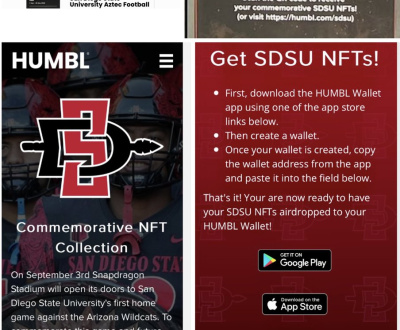 Yes, namecheap domain comes with email. Namecheap offers a free email forwarding…
[easy-share counters=1 counter_pos="inside" native="no" hide_total="yes" fullwidth="yes" fullwidth_fix="100"]