How to Do Local Seo for Multiple Locations
Local SEO for Multiple Locations requires a more complex approach than local SEO for just one location. First, you should create content pages on your website that are specific to each location and include details such as address, phone number, and other relevant contact information. Additionally, you will need to optimize the page titles, URLs, meta descriptions and image alt tags with keywords related to each location.

You can also use structured data markup (Schema) on these pages in order to provide search engines with additional information about your locations. Lastly, it's important to build local citations by creating online business listings on various sites like Yelp or Yellow Pages so that customers can easily find directions and more detailed information about your multiple locations when they perform a local search query.
Step 1: Create Separate Pages for Each Location – Create a unique page for each location with its own address, phone number, and description of services
Include an embedded map so customers can easily find the physical store
Step 2: Optimize On-Page Content – For each local page write content that is optimized to help people find your business in their area
This includes optimizing title tags, meta descriptions, headings and body copy with relevant keywords related to the service you offer and the city/location you're targeting
Step 3: Claim Your Local Listings & Profiles – Make sure your business is listed on all major local search engines like Google My Business, Yahoo Local Listing Center, Bing Places For Business etc
, as well as industry specific sites like Yelp or TripAdvisor depending on what type of business you operate
Step 4: Get Reviews & Mentions From Customers – Encourage customers to leave reviews about their experience with your company on popular review websites such as Google+ Local and Yelp
Also ask them to share posts about your business online using #hashtags associated with your brand name or product offering in order to increase visibility across social media channels
Step 5: Monitor Social Media Channels & Engage With Users – Monitor all social media channels where conversations are happening related to your brand and products (Facebook Groups, Twitter Hashtags)
Respond promptly when someone mentions or asks questions about it; this helps build trust among potential customers who may be considering doing business with you locally
How to Rank for Multiple Locations in Google SEO
How Do I Optimize Local Seo for Multiple Locations?
Local SEO optimization can be a great way to increase visibility and traffic for businesses with multiple locations. The key is to ensure that you are optimizing each location individually, as well as having an overarching strategy that incorporates all of your locations together. Here are some tips on how to do just that:

1) Make sure each location has its own page on your website – This will make it easy for customers to find the information they need about specific locations, such as address and contact information. Furthermore, this will also help search engines better understand where each of your business's locations are located geographically, allowing them to serve up more relevant results in local searches. 2) Create separate listings on directories – Having accurate and up-to-date listings across all the major directory sites (Google My Business, Bing Places For Business etc.) is essential in order to appear high in local search engine rankings.

Each listing should include detailed information about each individual location including address, telephone number and opening times. 3) Optimize content for local keyword phrases – Localized keywords play an important role in helping potential customers find what they're looking for online; therefore it's important to optimize content around these localized keywords so that when people type these words into search engine queries your business can show up among the top results. Examples could include "best [product/service] near me" or "[name] city [product/service].

4) Monitor online reviews – Review management plays a big part in making sure customers have good experiences with your business which then encourages them to leave positive feedback online; monitoring reviews helps you stay informed of any issues customers may be having at one of your locations so you can take steps towards resolving them quickly if necessary.
What is Multi Location Seo?
Multi-location SEO is a form of search engine optimization (SEO) that focuses on optimizing websites for multiple locations. With multi-location SEO, businesses can ensure their website content is properly optimized for all of their physical store locations as well as any other related webpages, such as product pages and blog posts. As an example, if you own multiple retail stores in different cities or states, each location will have its own unique set of target keywords and phrases that should be included within the website's metadata and content to help increase visibility in local searches.

Additionally, multi-location SEO involves creating separate landing pages for each location with targeted content specifically designed to engage customers at the individual store level. By focusing on both national and local levels with your keyword research, use of schema markup language, link building campaigns and other tactics associated with multi-location SEO initiatives, you can make sure your business reaches more potential customers online who are searching for products or services near them.
How Do I Target Multiple Cities Without Hurting My Seo?
When it comes to targeting multiple cities without hurting your SEO, there are a few key strategies you should keep in mind. First and foremost, it's important to create unique content for each city. This means creating separate pages with targeted keyword phrases specific to the city you're targeting, as well as comprehensive meta descriptions that include the location name.

Additionally, make sure all URLs link back to different versions of the same page: one for national reach, and another for local reach – this will help prevent search engines from perceiving duplicate content on your website. Moreover, be sure to list your business in local directories such as Yelp or Google My Business so potential customers can easily find you based on their current location or desired destination. Finally, by developing relationships with other businesses within those particular cities (such as bloggers or influencers), they may be willing to link back to your website which can boost both rankings and visibility across multiple locations!
How Do You Structure a Url for Multiple Locations?
When structuring URLs for multiple locations, it's important to make sure that each URL is unique and reflects the specific location. For example, if you have a website with different pages dedicated to various cities or states, you might use the city name or state abbreviation in the URL structure. That way, users can quickly find their local page without having to search through all of your site's content.

Additionally, when creating a page for each location within your website, it's important to include meta tags describing where exactly on the website they are located (e.g., "New York City Page"). This will help Google understand that there are multiple pages dedicated to different locations and improve SEO rankings across all of them. Finally, make sure that any redirects from one version of the URL (with state abbreviations) to another version (without state abbreviations) retain link equity—this will ensure optimal user experience as well as maintain your SEO value on these pages.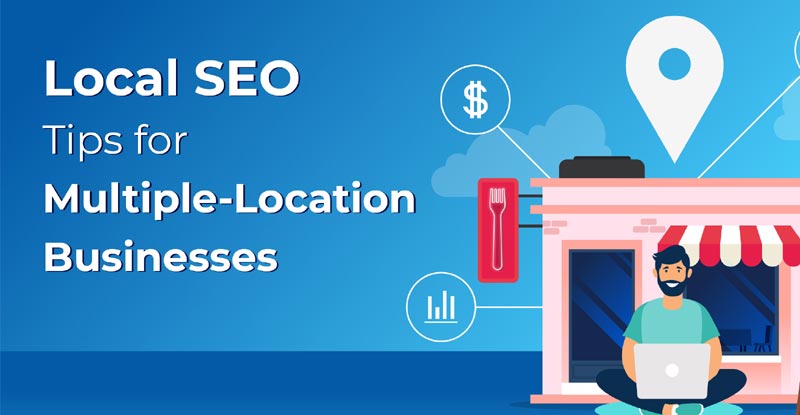 Credit: digitalcatalyst.in
Location-Based Seo
Location-Based SEO is the process of optimizing your website and content to ensure that it appears prominently in local search results. This includes optimizing for geographic keywords, setting up geo-targeted pages on websites, creating localized content and providing accurate business address information across multiple online directories. By incorporating location-based SEO tactics into your overall digital marketing strategy you can increase visibility among potential customers in specific areas, improve brand recognition and ultimately drive more qualified leads to your business.
Seo Location Pages
Search Engine Optimization (SEO) Location Pages are webpages that have been designed to help businesses increase their online visibility in local search engine results. These pages provide a way for businesses to showcase their location-specific services and products, while also providing an easy way for customers to find them by searching on Google or other search engines. By optimizing these pages with relevant keywords and content, businesses can ensure they appear higher up on the list when potential customers perform local searches.

Additionally, SEO Location Pages typically include contact information such as a physical address, phone number, email address, hours of operation and directions to make it easier for users to get in touch with your business.
Multi Location Website Structure
Multi location website structure is a powerful tool for businesses with multiple physical locations. It allows customers to easily locate the business closest to them, provides detailed information about each location such as hours and contact information, and can help drive local SEO efforts by optimizing content specific to individual locations. By utilizing a multi-location website structure, businesses can create an efficient online presence that caters specifically to their distinct audiences across multiple geographical regions.
How to Do Local Seo for Beginners
If you are a beginner to local SEO, the most important thing for you to do is understand the basics of how it works. This involves researching and understanding what keywords people use when searching for businesses in your area, optimizing your website so it ranks well in search engine results pages (SERPs), creating content that's relevant to those searches, building links from other reputable websites within your industry, and using online directories like Google My Business to list and promote your business. By following these steps, you can build an effective local SEO strategy that will help bring more customers to your business.
Learn Local Seo
Local SEO is a strategy that helps local businesses get found in search engine results for their geographic area. It involves optimizing your website, creating content with location-specific keywords, building citations and links to other local websites, and leveraging review sites like Yelp or Google My Business. With the right approach, Local SEO can help you increase visibility in your target market while driving more qualified leads and customers to your business.
Local Seo Strategy
Local SEO is a strategy that businesses can use to increase their visibility in local search engine results. It includes optimizing for keywords related to the area where your business operates, creating content tailored to local audiences, and building citations on relevant websites. By following these best practices, you can ensure that your business appears prominently in local searches and get more qualified leads from potential customers who are searching for products or services near them.
How to Appear in Multiple City Searches With One Website
Having a website that appears in multiple city searches is an essential part of any digital marketing strategy. To ensure your website appears for local customers, make sure you include keywords related to each city within the content of your webpages. Additionally, create separate listings on directories like Yelp and Google My Business for each location so that people searching in different cities can find you easily.

Finally, use location-specific meta tags on your pages to boost visibility in search engine results pages (SERPs). With these strategies, you can successfully appear in multiple city searches with one website!
Brightedge Local Seo
Brightedge Local SEO is a powerful tool designed to help businesses reach customers in their local area. It provides features such as keyword research, content optimization, and analytics tracking to help optimize webpages for local search engine results pages (SERPs). Brightedge also helps marketers understand how local SEO affects their overall digital marketing strategy by providing them with insights into the performance of specific keywords or locations.

With its unique suite of features, Brightedge Local SEO can give your business the edge it needs to succeed locally.
Conclusion
In conclusion, local SEO is an important part of internet marketing and can be used to target multiple locations. With the right strategy and tools, you can make sure that your website is visible to customers in different areas. By optimizing for local search terms, creating content for each location, building citations and reviews, optimizing Google My Business listings, engaging with customers on social media platforms, and more – you will have a better chance at increasing visibility for your business's multiple locations.
About us and this blog
We are a digital marketing company with a focus on helping our customers achieve great results across several key areas.
Request a free quote
We offer professional SEO services that help websites increase their organic search score drastically in order to compete for the highest rankings even when it comes to highly competitive keywords.
Subscribe to our newsletter!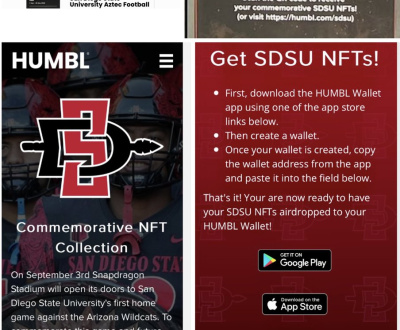 Yes, namecheap domain comes with email. Namecheap offers a free email forwarding…
[easy-share counters=1 counter_pos="inside" native="no" hide_total="yes" fullwidth="yes" fullwidth_fix="100"]