Affordable Pinterest Management Services
Jump forward to our Pinterest management services to grow traffic on your website.
Like Facebook, Twitter and LinkedIn, Pinterest is another medium of boosting and growing traffic for your website. But, how can you use the Pinterest account to boost your website?
You can design pins through your account to make Pinterest users visit your website. Indeed, marketing your digital products and new brands every month is important to grow your customers rapidly.
But, it's challenging for newbie brands and companies to manage a Pinterest account and Advertise products. Mostly, they don't get proper time to manage a Pinterest account.
However, some of them don't know the proper use of a Pinterest account for Growing website traffic. That's why the business holders get compelled to take the best Pinterest Management services.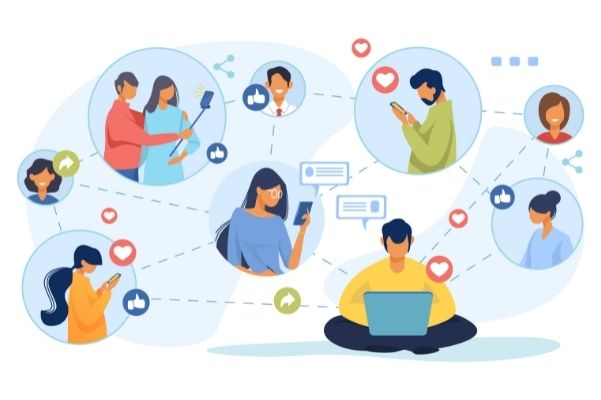 What Are Pinterest Management Services?
Pinterest is a social media platform and visual search engine consisting of many pins and boards. You can create, share and save the pins to boards through your Pinterest account.
Pinterest Management service is taking virtual assistants to promote business content, products, and service. Taking Pinterest management Service saves your time of setting up an account, optimizing the business profiles, researching and implementing the marketing.
Why Is It Important to Take Pinterest Management Services?
In the last few years, the number of users on the Pinterest platform has grown rapidly.
Due to the increasing number of Pinterest users, the demand for Pinterest managers is increasing rapidly. An ample number of people don't know how to use Pinterest, let alone utilize Pinterest for business purposes.
That's why you must seek help from a professional Pinterest marketer to grow your business.
User experience
About 93% of active users of Pinterest use this social media platform for purchasing products and services. Possibly that's why Pinterest has become a search engine rather than just a social media platform.
International Growth
Don't misunderstand Pinterest as only the social media platform of the USA. Nowadays, lots of international users are also using this social media platform.
According to research, more than 80% of international users get added to Pinterest every month. So, it's a good opportunity to reach your website to this huge population through Pinterest marketing.
Saves Your time in business
If you invest your time on Pinterest to create and operate a Pinterest board, you won't need to spend much time advertising your business.
Utilize the Professional's Experience
With our years of experience, the Pinterest Service providers bring the original Pinterest followers to your website. Consequently, your website starts to grow quickly, and you can meet your desired customers.
Only the experienced Pinterest Management Service providers know how to enhance the impressions and reach through Pinterest.
Longer Lifespan of Pins
The Pinterest Management service providers create pins to share your business ideas and websites.
The Pins of Pinterest lasts longer than other social media posts, like Facebook, Twitter, Instagram, and so on. So, you can expect your website pins will reach a large number of users through Pinterest.
Get Professionalism
With beautiful pins and keyword compelling descriptions, it's easy to grab the targeted Pinterest users. But, it needs professionalism to create Beautiful pins, research keywords, and write a compelling description for Pinterest.
Only the Pinterest management service providers come with professionalism. So, you must need the help of a Pinterest Management Service provider.
Advertising in Small Budget
If you're holding a small business, you cannot afford to invest in an advertising agency, right? In that case, it'll be helpful to take the Pinterest service for growing your business and customers.
Within limited investment, Pinterest will reach your product and services to a huge number of Pinterest users.
How Do Our Pinterest Management Services Work?
To enhance your website's visual appearance and increase the reach, We offer the following Pinterest Management service.
New Account Set-Up
Setting up a new account in the name of your company or brand is important to start an advertisement. So, at first, we start a new account on your company's name and brand.
Research Keywords
After creating and setting up a new account, we research new keywords and strategies. Researching the keywords is one of the biggest parts of Pinterest marketing.
Whether your Pinterest content will become successful or not mostly depends on your keyword research.
Research Strategies
The success of Pinterest marketing also depends on the strategies we follow and use. After researching the Pinterest platform, we decide what strategies we'll follow to market your products and brands.
Create Original Contents and Share Them
After properly researching and evaluating keywords and strategies, we create the original content. Our experts' writers write the Pinterest posts description considering the keywords, strategies, and product types.
Afterward, we post the original Pinterest contents through your Pinterest account.
Design Pins for Pinterest Account
We design beautiful pins to post onto your Pinterest account using the latest software. If you ever used a Pinterest account, you should know how effectively the pins work to grow traffic on your site.
Enhancing the User's Engagement
We continuously work to enhance user engagement with our vast knowledge and strategies. The engaged users and followers turn into your organic customers later.
Ongoing Audit and Optimization
If you take our longtime service, we'll audit and optimize your account and the content we've posted. Through our auditing and optimization, you'll get to know the progress of your posts.
However, the ongoing auditing and optimization also help us to make quality and engaging content for your brands.
Our Pinterest Management Services Pricing
You must want your Pinterest Account Management Services at an affordable price, right? Watch out below; we're offering our Pinterest management service at an affordable price.
The price for the package will vary as time passes. So, before you order, confirm your price and packages by contacting our service center.
We're available 24 hours to reply to your queries.
Why Choose Our Pinterest Management Services?
Among ample Pinterest management service providers, why would you choose our service? Of course, we provide something extra and better compared to other Pinterest Management service providers.
Here are the additional services that we're always ready to offer to our customers.
Regular Attention
Due to your business purpose or some other reason, you cannot regularly concentrate on your Pinterest account. Considering your problem, we appoint our associates to monitor your account regularly.
Consequently, you won't miss any customers due to lacking attention or time.
Real Pinterest Followers and Engagement
Unlike others, we work to increase the actual Pinterest engagements and followers. Only the real Pinterest followers can drive your targeted customers to your products, brands, and service.
Unique Pinterest Content
Creating unique and quality content needs ample time and costs. And it's important to create quality content to drive the maximum followers to the website and turn them into your customers.
Considering this, we invest in the best writers to create unique but quality content to post on your Pinterest account.
24/7 Responses
As always, we don't miss any messages from our customers. Our customer service providers always try to respond to our visitor's queries.
So, if you've anything to ask, just write it through our inbox. You'll get a reply to your queries within just a few minutes.
FAQs - Pinterest Management Services
What Do Pinterest managers Do?
Pinterest managers work for promoting a certain brand through creating and utilizing the contents and pins. To reach a wide number of users, the Pinterest managers create keyword-rich descriptions and applicable hashtags.
Are men on Pinterest?
Although people usually think Pinterest is only for men, that's not the actuality. Pinterest is also used for advertising men's products and accessories, like cars, motorcycles, clothes, etc.
Will Pinterest work for my Business?
Indeed, Pinterest will work for your business if you're strategic and your business product is within 32 categories.
How is Pinterest Different from Facebook and Instagram?
Admit it or not, Pinterest is completely different from Facebook and Instagram. Facebook and Instagram are mainly used for social communication; contrarily, Pinterest is used for getting ideas, inspiration, and intending to purchase stuff.
When it comes to Facebook and Instagram, you'll need to keep posting your content to show the users. Conversely, the pins on Pinterest last years after years as it's mainly a search engine.
Pinterest helps to reach your new brands to a wide range of new customers although, you've limited followers. Contrarily, you must have a remarkable number of followers on Facebook and Instagram to reach your posts to the targeted customers.
What Types of Facebook Social Media Contents Will You Post?
We develop and post Facebook social media content considering your brand and product types.
Will My Facebook Followers Know, That It's Not Me Posting the Content?
No, your Facebook followers won't understand that we're handing your Facebook business page and content. The login information remains secret and completely safe with us.
Who does Will respond to My Followers' Questions, Comments, and Messages on Social Media?
We, the "Rihawebtech," will respond to your followers' questions, comments, and messages on behalf of your company.
Obtaining the traffic on the website and reaching the content to the targeted customers is the primary objective of Pinterest.
But, without taking Pinterest management services, you probably can reach your targeted audience as you don't have professional experience in Managing the Pinterest account.
If our assumption is correct, then all you need to do is choose "Rihawebtech."
Knock at our inbox for putting down your curiosity about our Pinterest management services for business.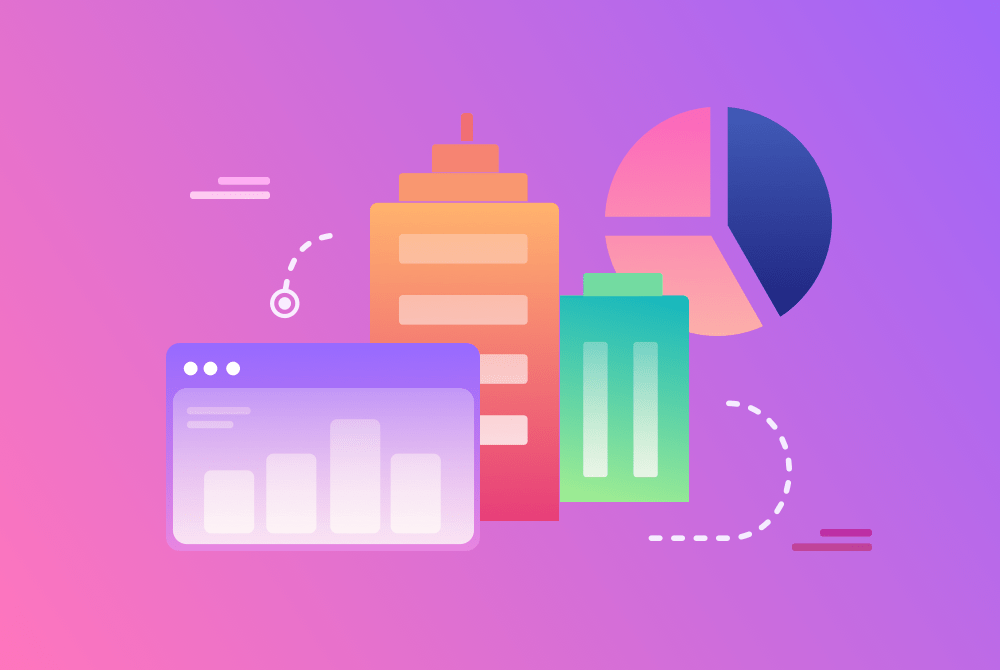 This website achieved Google ranking in four months: Ranks #1-#3 for keyword "Opertray"
GROW TRAFFIC & INCREASE REVENUE
Tell us about your project
Let us help you get your business online and grow it with passion
Our team can help you unlock the full potential of your social media marketing, SEO and online publicity!
"Started with a little doubt but their contents and content related services are just mind-blowing. Highly recommend Riha Webtech without any doubt." Rasheduzzaman Khan
Co-Founder of Devsyntech
"Great Writing services. They are really very supportive and attentive to their customers. That's the reason they provide such excellent SEO services. Riha Webtech is best for Content Writing and SEO Services" Billal Hossain
Founder of Best Quality PVAs
"Can't find enough words to appreciate their excellent services along with amazing contents." Tariqul Ahmed
CEO of Pickthetools