Best Instagram Management Services
Do you want to uphold your brand through Instagram marketing? Just because people like to read a story instead of formal introductions, Instagram marketing is getting popular.
Indeed, it is a good way of spreading your word through storytelling. So, if you successfully want to survive in the marketplace, advertise your products through Instagram marketing.
Not everyone knows storytelling and what types of stories Instagram users actually like. But, we, the Rihawebtech, have broader ideas about Instagram users, their likes, dislikes, professions and many more.
Keep going on to learn more regarding our Instagram management services!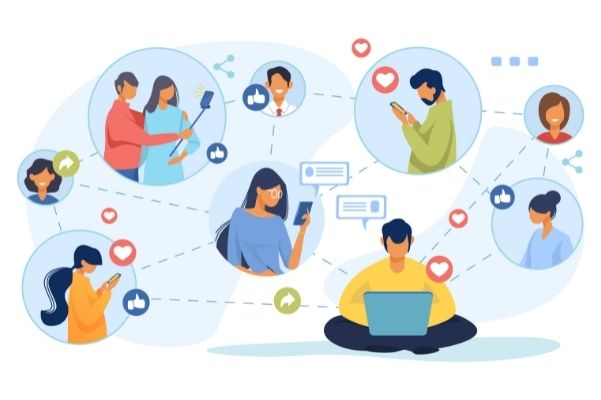 What Is Instagram Management Service?
Instagram management is a process of creating and implementing marketing campaigns on Instagram. The professionals who manage your Instagram account and do the marketing campaigns on your behalf are called Instagram managers.
Instagram management service is a sort of professional service that includes Instagram content creation services, account monitoring, audience growth, and so on.
Why Is It Important to Create Instagram Content?
To achieve your goal of reaching the targeted audiences, you'll need high-quality attention-grabbing content. Frankly, quality content is your Instagram account's main asset and investment.
Expansion of a brand depends on the number of followers the Instagram content reaches. And your created Instagram content won't reach your Instagram followers if it's not engaging.
Why Is It Important to Take Instagram Management Services?
If you're serious about your business and want to expand it, you must take Instagram management service. After managing your business activities, you'll lack time for giving on Instagram marketing.
Even though you manage time, you cannot use the tricks and techniques to increase your followers like Instagram managers.
Basically, taking Instagram management services is important for the following reasons.
To Increase Your Followers
Without followers, your Instagram account is nothing but a big zero!
To increase your followers, you must apply the right tricks and techniques. Instagram managers know the tricks and techniques to increase your Instagram followers that you mightn't know!
To Target Your Audiences and Work on It
If you cannot identify your targeted audiences through Instagram marketing, you won't get your desired customers. The same things go for all social media accounts, including Instagram marketing too!
So, you must hire someone to target the right customers based on your brand and work considering them.
Create Engaging and Quality Instagram Contents
While creating quality content, you must consider your targeted audience's age, profession, location, behaviors, and so on.
When you're a minor business holder, you mightn't manage the quality content for your brand's customers. Your writers mightn't agree to maintain so many important factors in their written content.
That's why you have to trust the Instagram management service for marketing your brand.
Promote Your Products and Services
Tactically, Instagram managers promote your products and services through their created engaging content. You aren't professional in Instagram marketing, so you cannot do that!
How Do Our Instagram Management Services Work?
Our services for Instagram marketing are easy and straightforward but effective. What we help our clients with –
Account Creation and Monitoring
We offer an Instagram account management service to our customers at an affordable price.
We create a well-furnished Instagram account for campaigning on behalf of your company. We monitor the increasing and decreasing followers of this account. Also, we appoint an Instagram manager only to monitor your account.
Research Company's Goal and Objectives
After completing Instagram account creation, our target is to research your company's goal and objective. Based on the goals and objectives of your company, we'll need to develop our Instagram content.
Analyze Competitors
Afterward, we analyze your competitors' methods for marketing their products. Usually, we find different types of flaws in your competitor's content and marketing process.
We try to recover them and not to make the mistakes they've made.
Content Creation
How Much Do We Charge for Instagram Content Creation?
Creating high-quality content for your Instagram account is the most critical task of bringing customers. So, we write your words in our contents carefully and genuinely.
We make sure that the customers feel attached to our content and don't get disappointed or sad at our words.
So, while creating Instagram content, we keep the following things in our minds.
Learn the business goals and objectives
Customer's age, professions, likes, dislikes, needs, and demands
Competitors tricks and techniques
Instagram content management services
Maintaining these things, we present your customer with reliable and resourceful content.
Boost Engagement for Audience Growth
We focus on creating user-generated content and post them consistently. That helps much to increase the real audience growth and boost customer engagement.
Also, we focus on using hashtags, sharing relatable memes, and using stickers to enhance the follower's engagement.
Insert the Website Link
We share your website link into our user-generated content to grow your website and increase sales.
Monthly Reporting
We create a monthly report on your Instagram followers, post reach, user engagement, and website traffic. At the end of each month, we report the monthly progress of work. From the reports, we try to identify and evaluate our lacking and take initiatives to cover them.
Shortly, we don't miss a single opportunity of making our Instagram marketing successful.
Our Instagram Management Services Pricing
How much does Instagram management cost?
We offer our Instagram management service at a very responsible price. Frankly, we consider the small business owner and entrepreneur while designing our service costs and pricing.
Our Instagram management services pricing packages include:
Why Choose Our instagram Management Services?
Among thousands of Instagram management service providers, why would you choose our service? When the question comes, let us inform you we don't force customers to take our service.
We know our service is the best, as we comprise the following things.
Dedicate and Experienced Instagram Management Teams
Our experienced Instagram managers know well about the likes and dislikes of our customers.
Consequently, they can increase Instagram followers, make engagements, and divert the followers to your customers.
Creativity and Professionalism
Our Instagram management teams are very creative and professional. Our professional's creative content and curation will give a clearance of their creativity.
Unlike others, we're very professional in our work although we offer individual service.
24/7 Instagram Customers Service
Before starting work with us, just knock at our page in case of any problem or query. Our representative will attend to you within just a few minutes.
If you have any queries regarding professional service, you might have to wait a bit. Our representative will contact our professionals and get back to you within this time.
Instagram Management Reports
Not all Instagram management companies offer monthly reports of their work like us. From this perspective, we're different from most other Instagram management companies.
We offer monthly reports to our customers to inform them about their work's improvement.
FAQs - Instagram Management Services
How Do You Improve Your Instagram Marketing Performance?
The first condition of improving the Instagram marketing performance is optimizing the account performance on a regular basis. Based on the account performance, we create a further plan and apply the strategies to achieve a greater result.
Besides these, we also analyze your competitor's success and failures and highlight the strategies they've used for getting successful.
How Will You Increase the Number of Instagram Followers?
We don't use any fake tools or buy fake Instagram followers. Instead, we create organic content, pre-set the product's pictures, use hashtags to increase engagement.
Frankly, that's why we take time from our customers to show the positive result.
How Often We Post on Your Instagram Account?
We post our user-generated content and your brand-related photos on your Instagram almost every day. Honestly, we don't post hugely at a time as it's not beneficial! Instead, we post content on your Instagram account regularly at a small portion.
Instagram marketing is one of the valid ways to market your products and services. But for the amateur, it's quite tough to handle an Instagram account, so you must hunt for the best Instagram management services.
Grow your business through our Instagram marketing management service without causing further delay.
Feel free to contact us and make any queries that you want to learn!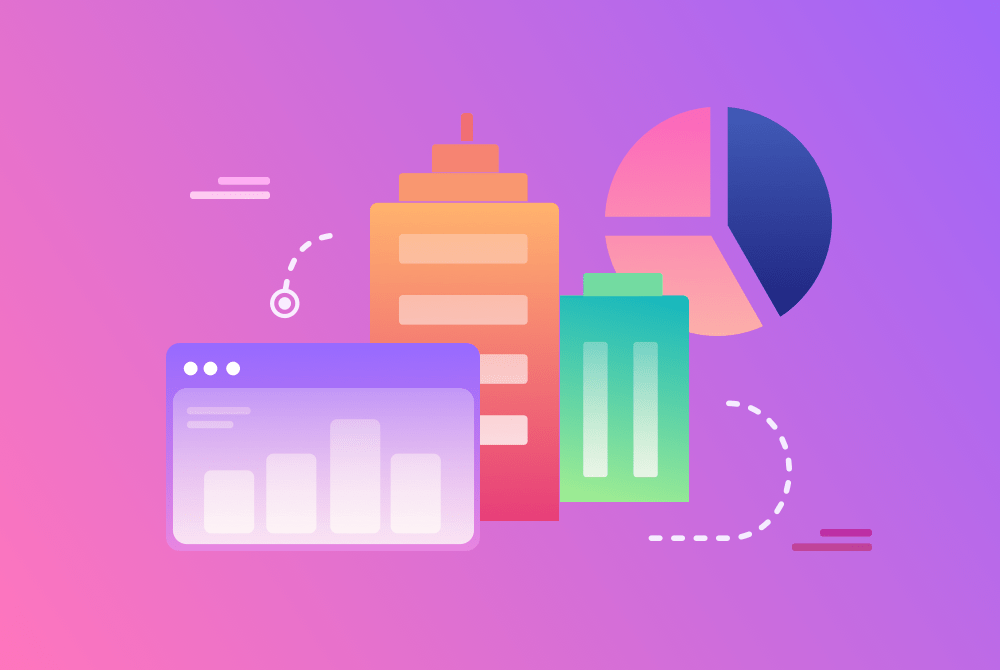 This website achieved Google ranking in four months: Ranks #1-#3 for keyword "Opertray"
GROW TRAFFIC & INCREASE REVENUE
Tell us about your project
Let us help you get your business online and grow it with passion
Our team can help you unlock the full potential of your social media marketing, SEO and online publicity!
"Started with a little doubt but their contents and content related services are just mind-blowing. Highly recommend Riha Webtech without any doubt." Rasheduzzaman Khan
Co-Founder of Devsyntech
"Great Writing services. They are really very supportive and attentive to their customers. That's the reason they provide such excellent SEO services. Riha Webtech is best for Content Writing and SEO Services" Billal Hossain
Founder of Best Quality PVAs
"Can't find enough words to appreciate their excellent services along with amazing contents." Tariqul Ahmed
CEO of Pickthetools